A cast list was released for the fifth chapter of the six-chapter series Doctor Who: Flux is titled Survivors Of The Flux.
"There's no use in being squeamish. We've got a future to save."
As the forces of evil mass, the Doctor, Yaz and Dan face perilous journeys and seemingly insurmountable obstacles in their quest for survival.
In addition to the main cast, Jodie Whittaker (the Doctor), Mandip Gill (Yasmin Khan) and John Bishop (Dan Lewis), the following actors are cast in Survivors Of The Flux.
Thaddea Graham
Graham plays Bel. She plays the same role in Once, Upon Time and Village of the Angels.

Kevin McNally
McNally plays Professor Jericho (left), who conducts psychic experiments Village of the Angels.
McNally was spotted with John Bishop and Mandip Gill for what is believed to be filming for Survivors of the Flux at Cardiff Castle, 30 April, 2021.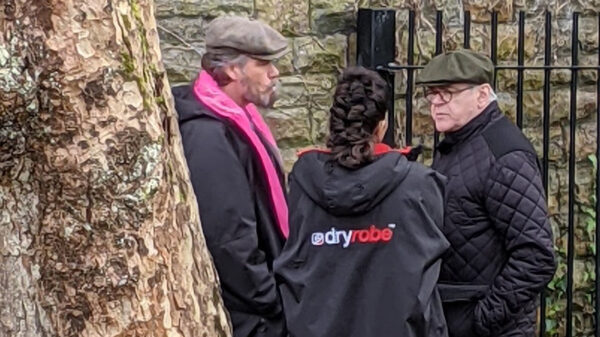 Sam Spruell and Rochenda Sandall
Spruell and Sandall play Swarm and Azure, the chaos-savoring Ravagers first introduced in The Halloween Apocalypse.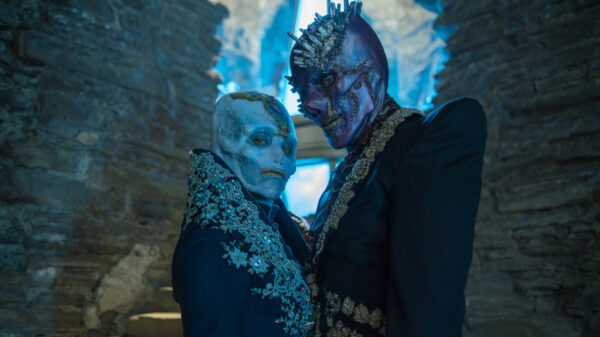 Craig Parkinson
Parkinson plays Prentis/Grand Serpent. He also plays Grand Serpent in Once, Upon Time.

Robert Bathurst
Bathurst plays Farquhar

Barbara Flynn
Flynn plays Awsok. She plays the same role in Once, Upon Time.

Written by Chris Chibnall and directed by Azhur Saleem, Survivors Of The Flux, the fifth chapter of Doctor Who: Flux, will premiere Sunday, 28 November, at 6:25pm BT on BBC One and at 8:00pm ET on BBC America.