According to the Mirror, Jodie Whittaker's thirteenth Doctor will regenerate into the fourteenth Doctor at the end of Doctor Who Series 13.
"The 38-year-old has told bosses she intends to stick to the traditional rule of leaving after three stints in the TARDIS, like the majority of her predecessors.
One insider said: 'It's all very hush-hush but it is known on set that Jodie is leaving and they are gearing up for a regeneration.'
'Her departure is top secret but at some point over the coming months the arrival of the 14th Doctor will need to be filmed. It's very exciting.'
Insiders claim Whittaker is keen to take on other roles."
Whittaker was announced as the thirteenth Doctor in July 2017. She made her debut in the final scenes of the 2017 Christmas special Twice Upon a Time when the twelfth Doctor (Peter Capaldi) regenerated. The actress will have spent nearly five years in the role and will have completed three full series once her final series airs at the end of this year.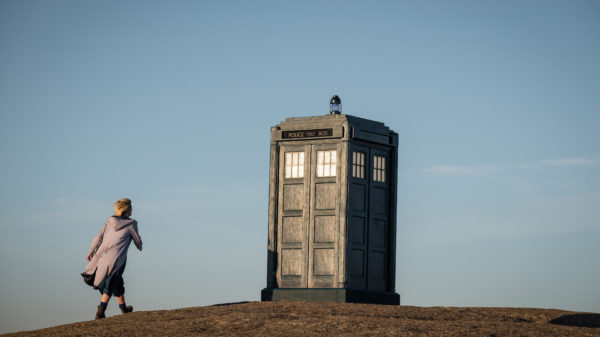 In an interview with the Telegraph shortly before she began filming Series 13 on November 2, 2020, Whittaker seemed to indicate that she wasn't eager to contemplate leaving Doctor Who.
"I haven't even looked at another role since the Doctor, apart from doing Who Do You Think You Are? earlier this year [February 2020]. To even question an end point would be too upsetting."
The BBC refused to either confirm or deny the report that Jodie Whittaker is leaving Doctor Who when they were contacted by Digital Spy.
"We won't be commenting on any speculation around Jodie's future on the show."
The Mirror's source also said ­showrunner Chris Chibnall will remain.
The Mirror also reiterated our previous story that Series 13 is currently filming, is due to finish principle photography this summer, and will air in autumn of 2021.