Some production news for Doctor Who Series 13 was revealed in recent cast and crew interviews and some filming reports.
The series began principal photography on November 2, 2020 and eight episodes are planned so far.
Who is in the TARDIS team?
Jodie Whittaker will be back as the thirteenth Doctor with companion Yasmin (Yaz) Khan (Mandip Gill) at her side. They will be joined by new companion Dan (John Bishop).
Whittaker spoke of their new adventures to the Doctor Who Magazine 2021 Yearbook.
"I've still got Yaz!"
"Me and Mandip hadn't seen each other for ages – probably since the week before lockdown in March. And then we saw each other last week and it was wonderful."

"The new adventures of the Doctor and Yaz are being made as safely as they can be."
Bishop had this to say about his new role:
"If I could tell my younger self that one day I would be asked to step on board the TARDIS, I would never have believed it. It's an absolute dream come true to be joining Doctor Who and I couldn't wish for better company than Jodie and Mandip."
View this post on Instagram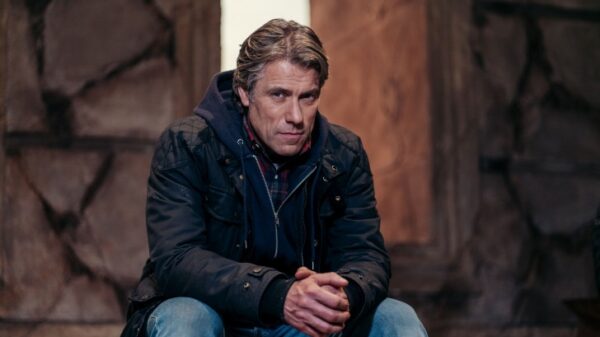 Bishop was spotted filming Doctor Who in Cardiff.
News doctor who new series 13 filming photos looks like they were filming last night or earlier tonight and looks like it's true that john bishop is in series 13. pic.twitter.com/etM3O7YKei

— Thomas Hynes (@ThomasH90175738) December 7, 2020
Showrunner Chris Chibnall added:
"It's time for the next chapter of Doctor Who, and it starts with a man called Dan. Oh, we've had to keep this one secret for a long, long time. Our conversations started with John even before the pandemic hit. The character of Dan was built for him, and it's a joy to have him aboard the TARDIS."
Companions Graham O'Brien (Bradley Walsh) and Ryan Sinclair (Tosin Cole) had their last adventure in Revolution of the Daleks as main companions travelling with the Doctor but the Doctor gave them each psychic paper so they can continue to protect Earth from threats both alien and preternatural.
Who is directing?
Jamie Magnus Stone returned to direct the first filming block of Series 13 in November and December of 2020 and Azhur Saleem will direct three episodes.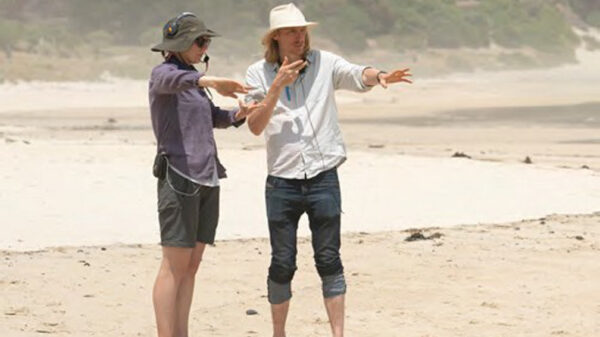 Who are the guest stars?
Sara Powell has a credit on her online CV for portraying Crimean War nurse heroine Mary Seacole in the first filming block of the series.
Possibly a celeb historical in this block pic.twitter.com/soaxoJAsRd

— harkRutheraldangelssing (@Ruther2) November 9, 2020
What monsters will appear?
Actors playing Sontarans have been spotted at several filming locations and one Weeping Angel was filmed in Cardiff on December 8, 2020.
Spooky goings on outside the house tonight in Penarth. It's daylight at 8and a rather strange statue in the middle of the road.

Mmmm 🤔 I wonder what they're filming?? Could it possibly involve a Doctor. Who knows??

Good to see the film industry starting up again. pic.twitter.com/pr5fD7oVmr

— Workbench (@WorkbenchOffice) December 8, 2020
What are the locations?
At least two quarries in Wales were used to depict Crimean War era battlegrounds. Sontarans were photographed at one of the quarries. Several streets in Cardiff and Penarth in Wales were also used for filming. One scene appeared to be set during autumn as there were pumpkins as set dressing on a front stoop in a scene where the Doctor and Yaz appear to enter the wrong house.
i didn't take a picture of the hut or the big metal thing that's there because people kept watching us but there's british soldiers there and i know that there was a woman in a big skirt following behind jodie when she was running pic.twitter.com/7fDDH7DC1X

— hannah (@oliviacoImans) November 18, 2020
Another location, associated with new companion Dan, is Liverpool.
What issues will be addressed?
Series 13 is said to address Yaz's mental health struggles, according to Mandip Gill in a interview with Radio Times.
"We started to see Yaz with her mental health storyline. Now that can sort of be explored a little bit further – there's room now to explore that. It never probably felt like the right time to do it before. So I'm looking forward to it."
"But TV has a responsibility to teach people about these issues and allow those who are suffering to see themselves. I think that's what's really good about Doctor Who, Chris [Chibnall's] writing but the writers before that too. They are able to mix the two worlds together effortlessly."
In Revolution of the Daleks, a scene between the Doctor and Ryan on the TARDIS leaves a clue that the Doctor might explore her unknown origins which she discovered in The Timeless Children. She explains her dilemma to Ryan.
"I'm not who I thought I was, Ryan. What I always knew to be the story of my life… isn't true. I wasn't born on Gallifrey. Where I'm from, all the lives I've lived, some of that has been hidden from me, and I don't even know how much."
"If I'm not who I thought I was, then who am I?"
Ryan's reply suggests a direction the Doctor might take in further adventures.
"You're the Doctor. Same as before, same as always. Right. Same Doctor, same Ryan. Nothing's changed. No. No. I didn't say that, did I? Things change all the time, and they should, cos they have to. Same with people. Sometimes we get a bit scared, cos new can be a bit scary, right? New can be very scary. So, when we're done with this Dalek problem, you find out about your own life. Confront the new, or the old. And then everything will be alright."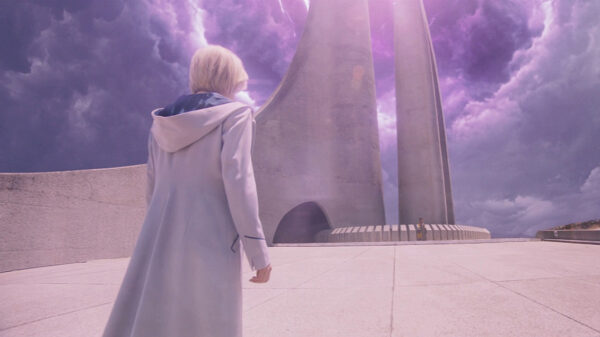 Will Captain Jack Harkness be back?
John Barrowman is always enthusiastically up for a return to Doctor Who any time he is asked, but as far as Series 13 is concerned, he claims Captain Jack will not feature in the series, according to an interview with TV Choice magazine.
"Listen, I don't think I'm saying anything out of line – I'm not in the next series. I don't want to tease the fans."
When does Series 13 premiere?
At this point, autumn of 2021 is the most likely time period for the premiere of the first Series 13 episode. In November of 2020, showrunner Chris Chibnall informed Total TV Guide about the writing and filming the new run of eight episodes, which will likely complete principal photography in mid summer of 2021.
"[It] has been challenging in ways you don't expect. But part of that is knowing we want to get the show back on air, and making sure the people who have worked on it for decades still have a job. I also feel a responsibility to every eight-year-old in the country, that there will be a series of Doctor Who in 2021."
"The history of the show is the history of production teams overcoming the odds. Our team has got the biggest challenge in the lifetime of Doctor Who, but at the moment, they're equal to it."