Official Doctor Who social media accounts have released a new video officially announcing the wrap on principal photography of Series 12.
In the video are several images from Doctor Who Series 12 filming.
Here is a breakdown of the video in order of what we know of when the scenes were filmed:
Jodie Whitaker filming a scene in what looks like a school. Howell's School in Llandaff was a filming location the entire third week of April.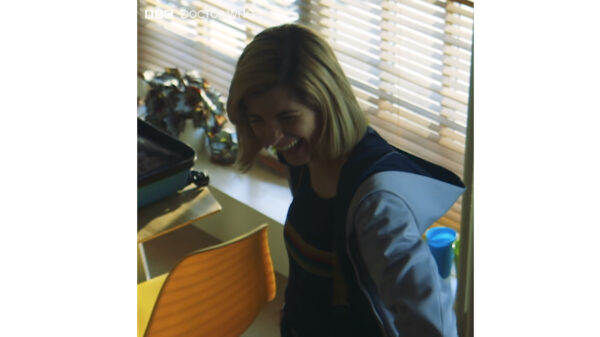 Episode 6 filming with the Judoon at Gloucester Cathedral on May 22.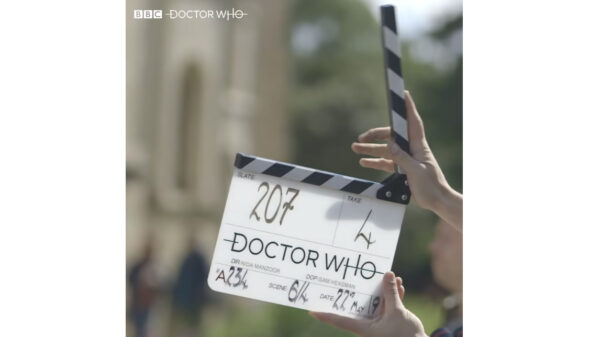 Episode 8 filming at Merthyr Mawr Estate on July 3. This episode is set in the 19th century.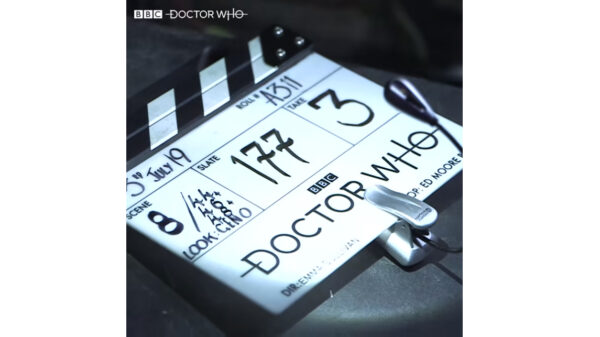 A decorated 600th slate from filming on September 3.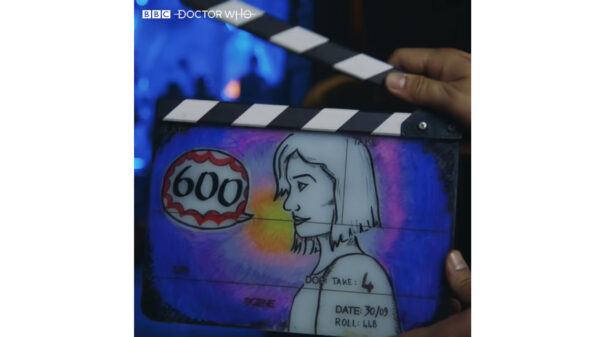 Bradley Walsh filming on location, likely at Canada Lodge and Lake were they filmed the Doctor Who special in early October. Note he is wearing the same jacket as Graham O'Brien wore in the beginning of The Woman Who fell to Earth.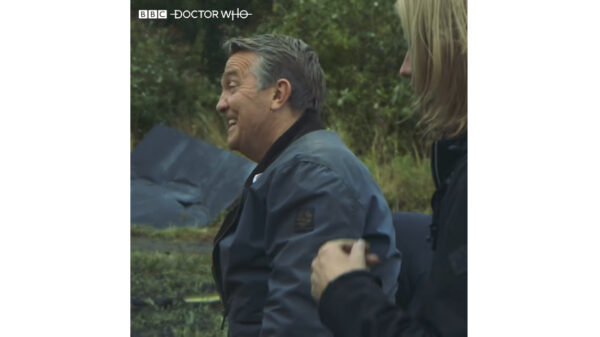 Jodie Whittaker filming in the TARDIS interior set at Roath Lock Studios.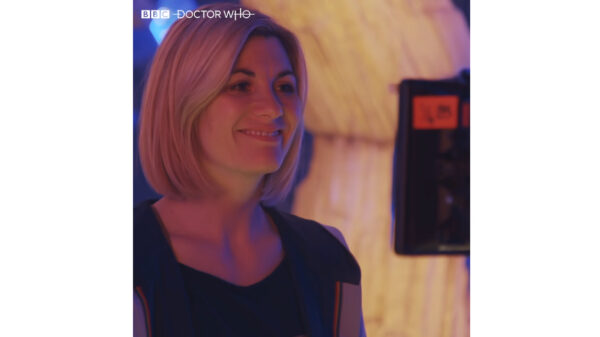 Jodie Whittaker as seen in the camera video feed during Series 12 filming.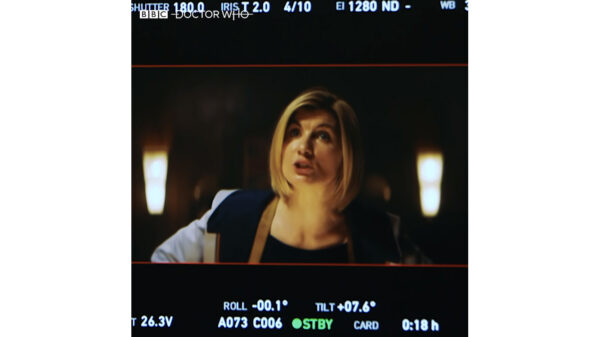 Companion actors Tosin Cole, on location on a rainy day; and Mandip Gill, filming the video released in July of the blindfold taste test of dehydrated astronaut food.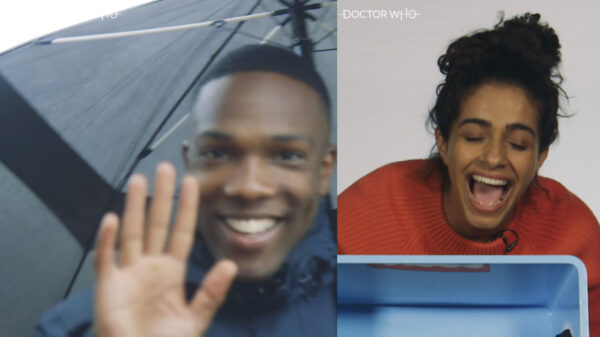 After the core crew wrapped over the the last week in October and the first week of November, there apparently was some remaining filming to complete with Daleks at the Smallwood Primary School in London.
We were very excited and proud to have the BBC at school yesterday, filming for Doctor Who. We'll keep you posted on when you can see Smallwood in all its glory. NB. No children were exterminated in the making of the episode! #doctorwho #bbc #onset #starstruck #dalek #exterminate

— Smallwood Primary (@Smallwoodschool) November 18, 2019
There is a Doctor Who Series 12 announcement scheduled for November 23. We will continue to bring you more news of the series as we learn more.