The BBC has released a synopsis and partial cast and character list for the tenth and finale episode of Doctor Who Series 12, The Timeless Children.
"This is going to hurt."
In the epic and emotional series finale, the Cybermen are on the march. As the last remaining humans are ruthlessly hunted down, Graham, Ryan and Yaz face a terrifying fight to survive. Civilisations fall. Others rise anew. Lies are exposed, truths are revealed, battles are fought, and for the Doctor — trapped and alone — nothing will ever be the same again.
A partial guest cast list was also released for The Timeless Children. Reprising their roles are Patrick O'Kane as the zealot Cyberman formerly called Ashad, Julie Graham as Ravio and an unnamed  character played by Ian McElhinney. Also announced is Barack Stemis as a character named Fakout.
Curiously, a quick internet search of "Barack Stemis" does not yield any results. This could mean a pseudonym, a misspelling or possibly a child actor.
Considering the secrecy surrounding this episode, we're a bit suspicious and we note that Fakout is one letter away from "fake out" and "Barack Stemis" is an anagram for "Master is back". It would seem the BBC is having a bit of fun.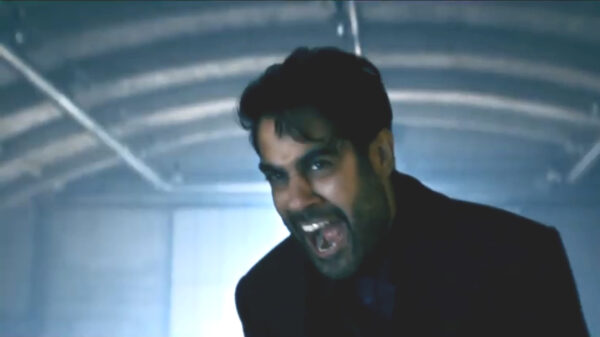 Showrunner Chris Chibnall described The Timeless Children to Entertainment Weekly:
"I'm going to do classic British understatement here: It's a relatively seismic episode for the Doctor, and for the show. You will get some answers, but you will also be left with a whole load of new questions in true Doctor Who style."
"It is an emotional and narrative roller coaster — for the characters, for the audience. I think you're going to need a very strong drink. It's a 65-minute finale, so on BBC America that will go longer, obviously. It's big, it's action-packed, it's very, very epic and very, very emotional, and there is a blistering performance from Jodie Whittaker in that final episode. People, I think, are going to feel wrung-out and possibly a little bit open-mouthed."
Chibnall also described the episode in Doctor Who Magazine #548:
"Watch this episode live. Or as soon as you can…".
"[The Timeless Children is] a huge, emotional finale with lots of Cybermen."
"It's both epic, and personal. This is what you're always looking for in a series finale – the way the big, universe-threatening story impacts on the personal lives of your characters. And categorically that's what's happening in this episode."
"In Spyfall Part One [the Doctor and her companions are] buoyant and they're having fun. Where we leave them at the end of episode ten is an entirely different place."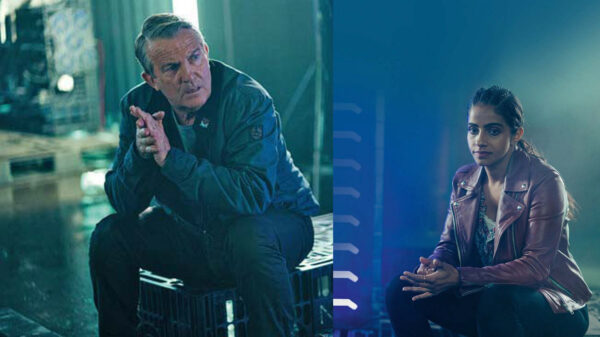 Written by Chris Chibnall and directed by Jamie Magnus Stone, The Timeless Children will air Sunday, March 1 at 6:50 p.m. on BBC One and 8:00 p.m. on BBC America.