Jodie Whittaker and Mandip Gill will participate in Doctor Who Spotlight, a Metaverse video panel for New York Comic Con.
Sponsored by BBC America and HBO Max, the panel will feature the actresses discussing the twists and turns of Doctor Who Series 11 and 12, highlighting their favorite moments.
Jodie Whittaker and Mandip Gill will discus the characters they portray, the thirteenth Doctor and PC Yasmin Khan, with moderator Melanie McFarland.
The two actresses will appear in Doctor Who festive special, Revolution of the Daleks, which will air this holiday season. The description of the panel does not include a mention of Revolution of the Daleks or Doctor Who Series 13 but the festive special is likely to be promoted during the convention.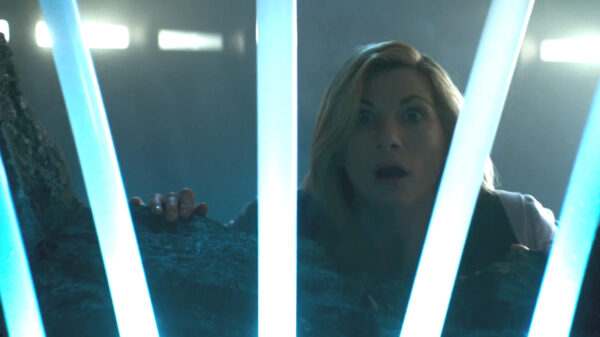 Also appearing in Revolution of the Daleks but not featured on the panel is companion actors Bradley Walsh (Graham O'Brien) and Tosin Cole (Ryan Sinclair). Both actors are rumoured not to be signed for Series 13 and have possibly completed their contractual obligations for the programme.
The physical New York Comic Con 2020 convention was cancelled and replaced by an online experience via Metaverse October 8-11.
Update: The time of the panel was changed from 2:45pm to 1:40pm EDT. Bradley Walsh is now scheduled to join Jodie Whittaker and Mandip Gill on the panel.
The Doctor Who Spotlight panel featuring Jodie Whittaker and Mandip Gill is available on Metaverse Thursday, October 8 at 1:40pm EDT.