Could we be returning to "Old Ben" on Tatooine before too long? 
Updated 29/06/22: The show's original writer has revealed details of his Kenobi movie trilogy plans.
When the Star Wars franchise blazed back onto cinema screens, it's common knowledge that an Obi-Wan Kenobi film was considered. With the success of The Force Awakens, movies adjacent to the sequel trilogy were planned. Under the banner of "A Star Wars Story", Rogue One was one such film.
However, when the second movie Solo underperformed at the box office, the franchise pivoted to making television shows for Disney+ instead. We're not grumbling, but it's interesting to hear what might have been in a proposed Kenobi movie trilogy!
Stuart Beattie
In an exclusive interview with The Direct's Nathan Johnson, screenwriter Stuart Beattie has spilled the beans on his contribution to the television series. While he is a credited writer on Obi-Wan Kenobi, Beattie actually wrote the screenplay for the original feature film that the show was based on. He didn't collaborate with the series' writers:
"Right, so not at all, none. I wrote the film that they based the show on. So, yeah. I spent like a year, year-and-a-half working on it. And then, when the decision was made not to make any more spin-off films after Solo came out, I left the project and went on to other things. Joby [Harold] came on and took my scripts and turned it from two hours into six. So, I did not work with them at all, I just got credit for the episodes because it was all my stuff."
He goes on to talk about his original pitch to Lucasfilm. Three stories would have developed the central character and positioned him ready for his sacrifice in A New Hope.
While Beattie admits to being devastated when the movie project was canned, he's come to terms with it:
"But, that's the business, you know, highs and lows. I'm glad it got made. I'm glad the show got made. I'm proud of my story that [got] told. I'm glad my characters are all through it. And I'm glad I got credit for it."
It's a great little interview and well worth checking out. Whether anything of Beattie's plans might inform a second season of Obi-Wan Kenobi on television? Only time will tell, we suppose.
Original article follows…
Obi-Wan Kenobi – a second season is possible if the fans want it
Could we be returning to "Old Ben" on Tatooine before too long? 
Despite being conceived as a limited series for Disney +, Obi-Wan Kenobi – the latest Star Wars television series – has left plenty of fans wanting more.
While there's a vocal minority who feel legacy characters should remain untouched, we found the show an entertaining and ultimately satisfying ride. However, it's fair to question whether the story truly needed telling.
In terms of opportunity, Obi-Wan Kenobi sits between Episodes III and IV, so there's still a nine-year gap for more adventures; Luke and Leia are ten years old, while they're 19 at the start of A New Hope.
The show's star McGregor is also spot on in terms of age for the role; Alec Guinness was 62 when he first played Obi-Wan, while Ewan McGregor was 50 while making the show. Retaining his youthful looks, even with the beard, he seems to have a way to go before he gets to "Old Ben".
So, what about that second series?
Star Wars head honcho Kathleen Kennedy spoke to Entertainment Tonight in time for the show's finale last week, suggesting its fate in the hands of the fans:
"Well, frankly, we did set out to do that as a limited series. But I think if there's huge engagement and people really want more Obi-Wan, we'll certainly give that consideration because the fans, they speak to us. And if we feel like, 'OK, there's a real reason to do this; it's answering the why then,' then we'll do it. But we'll see."
However, director Deborah Chow was less enthusiastic. She commented that the six-episode run is "really is one big story with a beginning, middle, and end. So, we weren't thinking past that."
We wonder if she's talking herself out of a job there?
Meanwhile, show writer Joby Harold told the Deadline Crew Call Podcast:
"I'm being asked about it constantly. I've just been thinking about this for so long as a close-ended story that my mind is so focused on this as a sort of limited [series], that I haven't thought beyond it.
The stars
Meanwhile, the in-camera talent seem keen to go again. Ewan McGregor told GQ:
"I really hope we do another. If I could do one of these every now and again — I'd just be happy about it."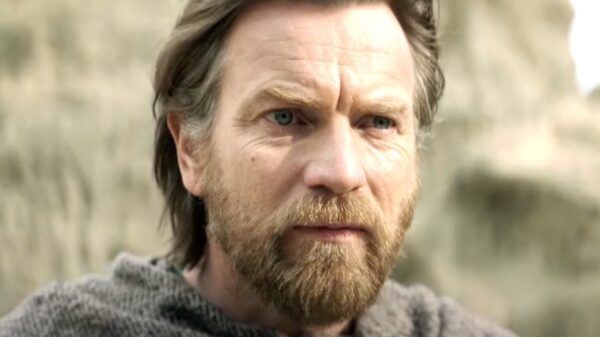 He also told the Radio Times:
"I hope it's not the last time I play him, I hope I do it again. I'd like to do it again. I mean I had such a great time doing this, I'm sure we can think of a few more stories before I turn into Alec Guinness. Don't you think?"
McGregor also praised Hayden Christensen in the GQ piece, talking about the first time he saw the Darth Vader star in costume:
"I got a jolt of fear that made me six years old again. I've never experienced that before. I just about crapped my pants."
For Christensen's part, we know he's set to reprise his role as Anakin Skywalker/Darth Vader somehow in the forthcoming Ahsoka series, but he's also on board with the idea:
"Well, it was definitely conceived as a standalone story. But I would love to continue with this character. You know, I think there's certainly more there to explore and I would be so excited to get to do so."
Christensen's also up for a Darth Vader spin-off series, according to this ET Canada interview, which could be a lot of fun:
"… I think this is a character that resonates in our culture in a very profound way, and there's certainly more there to explore. There are so many other stories that have been told in these other mediums, and I would love to get to continue my journey with him."
Andor
While we wait on Obi-Wan Kenobi news, and the viewing figures should provide some insight, there are various other Star Wars shows in production.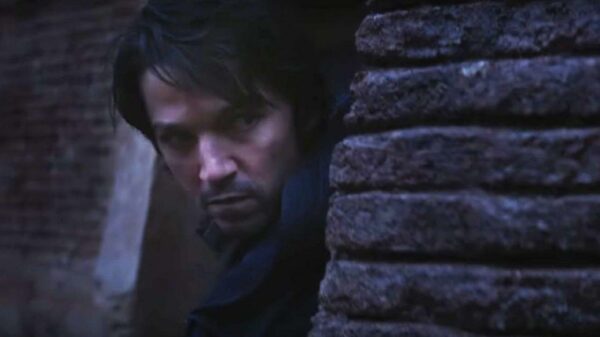 The next to land on Disney+ is Andor. The series, a prequel to the movie Rogue One, follows the story of Diego Luna's Cassian Andor. It also stars Geneviève O'Reilly as Mon Mothma and the show is expected to look at the seeds of rebellion.
Adria Arjona, Robert Emms, Fiona Shaw and Stellan Skarsgård will also appear – and we're expecting Forest Whitaker reprise his role as Saw Gerrera.
Andor begins on August the 31st and runs for 12 episodes. It already has a second season confirmed.
We'll keep you posted on Obi-Wan Kenobi.