AMC have announced Orphan Black: Echoes – a sequel series to the BBC America show. 
Way back in 2019, Cultbox reported on the potential for another show set in the world of Orphan Black.
The original series ran for five seasons, 50 episodes in total, on BBC America and made a star of Tatiana Maslany (She-Hulk); the actress played a multiplicity of clones as she uncovered the mystery behind their origin. Building a loyal fanbase across its run, the show's devotees christened themselves the #cloneclub.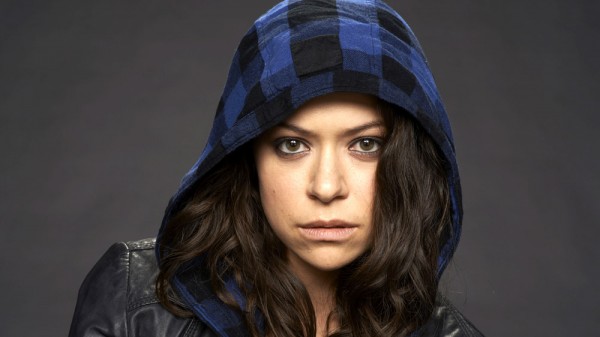 Building a loyal fanbase across its run, the show's devotees christened themselves the #cloneclub.
Now, in an official statement, AMC president of entertainment Dan McDermott revealed the news:
'Orphan Black' had a remarkable run on BBC AMERICA, attracting millions of dedicated and highly engaged fans, captivated by a smart and engrossing story and a star-making and Emmy-winning performance by Tatiana Maslany. We can't wait to dive back in with Anna, John and our partners at Boat Rocker and deliver an all-new version of this rich world that is worthy of the #CloneClub."
The Anna and John he mentions are Anna Fishko and John Fawcett. Anna Fishko (Pieces of Her, Fear the Walking Dead) is the writer, showrunner and executive producer of the new show. John Fawcett was the original show's co-creator and he's expected to direct on Echoes.
What's Orphan Black: Echoes about, we hear you ask…
The new show will arrive sometime in 2023. Naturally, it's early days as yet but we do have a synopsis:
Set in the near future, the new Orphan Black takes a deep dive into the exploration of the scientific manipulation of human existence. It follows a group of women as they weave their way into each other's lives and embark on a thrilling journey, unravelling the mystery of their identity and uncovering a wrenching story of love and betrayal.
Orphan Black: Echoes will consist of 10 episodes. David Fortier and Ivan Schneeberg executive produce. Katie O'Connell Marsh, Nick Nantell, and Kerry Appleyard will also executive produce for Boat Rocker.
We'll keep you posted.