The show, starring Thomasin McKenzie, arrives just after Easter. 
It feel like a golden age for television adaptations at the moment. BBC Two's next big deal is Life After Life, drawn from Kate Atkinson's award winning 2013 novel.
We've been following the project since it was announced back in late 2020. Now, with the show imminent, the Beeb have released a gorgeous looking trailer…
The one-minute trailer sets up the story's premise; we see central character Ursula at differing ages, grappling with her ability to live and live again. With the book adapted by Bash Doran, John Crowley (Brooklyn, True Detective) directs the show.
In case you're not aware of the story, here's the synopsis:
McKenzie plays Ursula Todd, who is born to Sylvie and Hugh (Sian Clifford and James McArdle) one night in 1910, but dies before she draws her first breath. On that same night in 1910, Ursula is reborn and survives. Time and time again, living and dying in different circumstances, Ursula is reborn into a new, alternative iteration of life once more.
This compelling story follows Ursula as she navigates each new life, through a critical era which spans two world wars, an encounter with Hitler and major life events. But what is it that Ursula so desperately needs to stay alive for?
Can a perfect life ever be lived? Can the course of history ever be changed? Can Ursula save the world?
The show turns the supposedly impossible-to-adapt novel into a four-part drama. It stars Thomasin McKenzie, Sian Clifford, James McArdle, Jessica Brown Findlay and Jessica Hynes. Patsy Ferran, Harry Michell, Laurie Kynaston, Joshua Hill and Maria Laird round out the cast.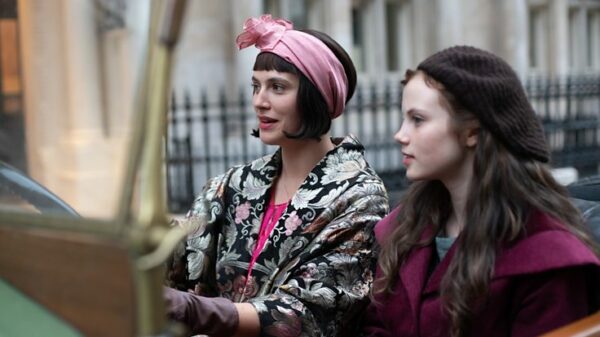 On her casting, star Thomasin McKenzie (Jojo Rabbit, Last Night in Soho) said:
"I'm drawn to Life After Life because it makes me laugh, cry, clench my fists in anger or whoop with empowerment. Bash [Doran] has done a stunning job at adapting Kate Atkinson's masterpiece, and working with John [Crowley] has already taught me a great deal – reinforcing my love for collaborating and creating."
Life After Life begins on BBC Two and BBC iPlayer on Tuesday, 19 April at 9.00 pm. Episodes follow weekly thereafter.
RTS Preview and Q&A
If you're really keen to get behind the scenes on the show, the Royal Television Society have released a lengthy Preview and Q&A.
It features Thomasin McKenzie, Sian Clifford, James McArdle, director John Crowley, writer Bash Doran and executive producer Tessa Ross.