After reviving three of Torchwood's core characters (sorry Rhys), this month's star initially took us rather by surprise.
Yvonne Hartman, the uber-professional self-proclaimed people person and director of Torchwood, hails from a time before the organisation had its own TV series; she made her fateful stand against the Cybermen in Doctor Who's Season 2 finale in 2006 (well, 2007 in the Who universe).
Writer Joseph Lidster (who wrote 'A Day in the Death' for the TV incarnation of the show) brings Torchwood One's boss back for an incredibly bad night in Cardiff. Using the decision to go without a main Torchwood cast member as a strength, he deftly creates a plausible reason for Hartman to be in the city and for Jack and his pals not to be in the way.
Understandably, the story is rife with Doctor Who references as it nestles in continuity dealing with the consequences of the abortive Auton Invasion seen in 'Rose', and before the Doctor visited the city in 'Boom Town'. They do not overwhelm the tale though and instead add a pleasing texture to the story as it plays with our expectations.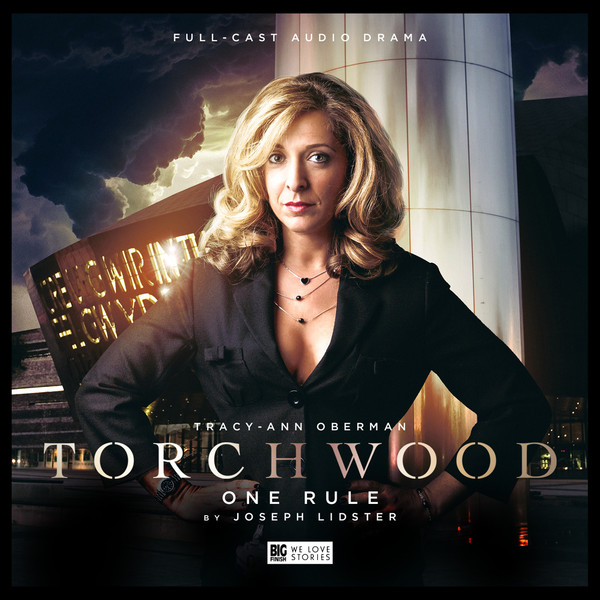 Tracy-Ann Oberman is pitch perfect in her return as Hartman, who remains as devoted to her job as ever, despite events on a night in Cardiff spiralling wildly out of her control. Stripped of her phone and her flunkies, she copes admirably and the scripts reveals further layers to her character, as well affirming the ruthless streak which got her to the top of Canary Wharf.
As well as being exciting, 'One Rule' is damn funny too and there is a genuine laugh-out-loud moment provided towards the end of the play, which we wouldn't dare spoil here. It also manages a blink-and-you'll-miss-it cameo for a pair of Cardiff's police officers too.
The return of a member of Torchwood One opens up intriguing possibilities; in 'Forgotten Lives' we were shown the start of a post-Miracle Day Torchwood and here we are granted a look back at a former character from before the television series.
We hope the range continues to have such ambition and scope, as well as more from the delightful and dangerous Ms Hartman. Now, Emily Holroyd and Alice Guppy, anyone?

Released in December 2015 by Big Finish.
> Follow Ian McArdell on Twitter.
What did you think of the story? Let us know below…