New photos from the seventh episode of Doctor Who Series 11, Kerblam! were released. CultBox also has new photo stills from the two Kerblam! trailers.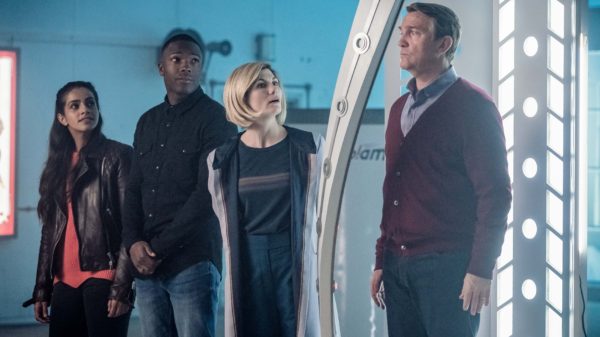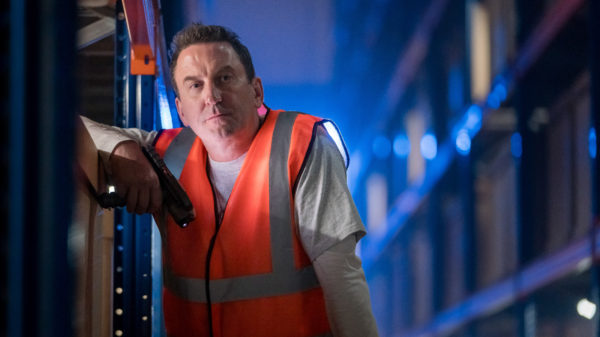 In an interview with TV Times Magazine, Julie Hesmondhalgh had this to say about her role:
"It was amazing and I did stuff I've never done before as an actor. You'll know what I mean when you see the episode!"
She also praised Jodie Whittaker in her role as the Doctor:
"For Jodie to be doing it now is the best thing ever. She's a great actress and a great role model. I'm going to ask for a Doctor Who action figure of her in my stocking at Christmas ‒ that's how excited I am!"
Hesmondhalgh gives no allowance for anyone who claims that Doctor Who Series 11 is "too PC".
It appears not all of the episode was filmed in a sterile warehouse set. The episode was filmed in part on the Dyffryn Estate in Wales. The main cast were photographed at the estate wearing what looks like ankle monitors.
Kerblam! airs on Sunday, November 18, 6:30 p.m. on BBC One and 8:00 p.m. on BBC America.