Two photos from the first episode of Doctor Who Series 11, The Woman Who Fell to Earth were officially released on the @bbcdoctorwho Twitter account. They are both production stills from filming.
The first photo was taken at filming at the HTC Plant in Sheffield on November 21. From left to right, the photo shows Sharon D Clarke as Graham's wife Grace, Mandip Gill as PC Yasmin (Yaz) Khan, Jodie Whittaker as the Doctor, Bradley Walsh as Graham O'Brien and Tosin Cole as Ryan Sinclair. They all seem to be peering through a hole melted through a metal fence.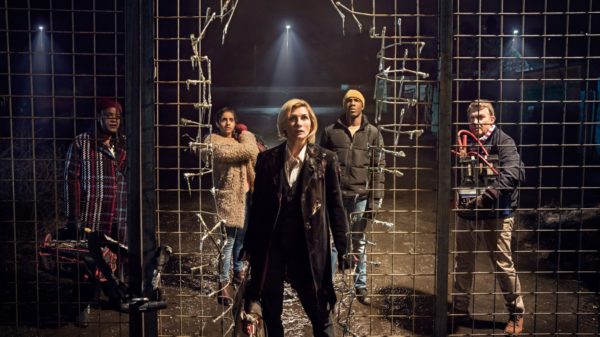 The second photo is of the thirteenth Doctor, played by Jodie Whittaker, with her sonic screwdriver. She is dressed in the twelfth Doctor's shirt and vest.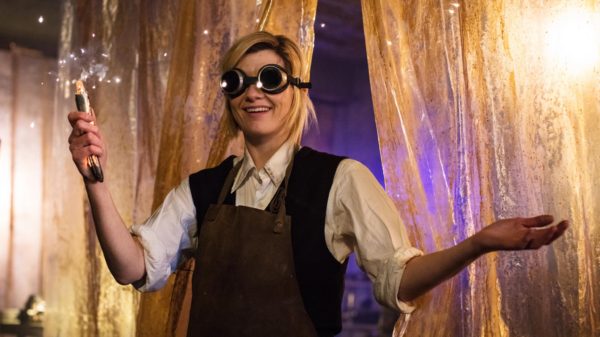 The Woman Who Fell to Earth will premiere on television Sunday, October 7.