The broadcaster has treats a plenty this year, from drama to comedy and, naturally, Doctor Who. 
As the festive season looms, the BBC have announced some of their high-profile shows coming across Christmas and New Year.
While many are not news per se, it's good to see them confirmed. There's plenty for high quality drama and cult fans to enjoy – here's some that jumped out at us…
Drama
Around the World in 80 Days  – a brand new adaptation of the classic novel from Jules Verne and stars David Tennant, Ibrahim Koma and Leonie Benesch as the intrepid threesome Phileas Fogg, Passepartout and Abigail 'Fix' Fortescue.
A Very British Scandal – written by Sarah Phelps and starring Claire Foy and Paul Bettany as the Duke and Duchess of Argyll, recounts one of the most notorious legal cases of the 20th century.
The Girl Before – a psychological thriller adapted from the novel of the same name by JP Delaney, tells the story of Jane, played by Gugu Mbatha-Raw who moves into a strange house designed by an enigmatic architect played by David Oyelowo.
The Tourist – a mystery packed thriller, starring Jamie Dornan, charts one man's search for his identity through the vast and unforgiving Australian outback in a character-driven drama full of shocking, surprising, funny and brutal turns.
Familiar Faces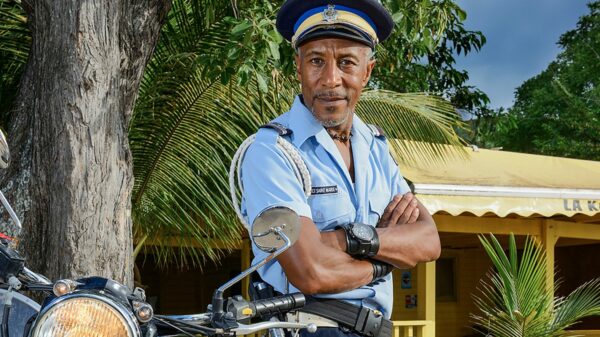 Death In Paradise gets its first Christmas Special this year as Danny John-Jules returns to the Saint Marie police force to assist with another case. Meanwhile, the enduringly popular Call the Midwife sees a winter wedding for Lucille and Cyril (Leonie Elliott and Zephryn Taitte), as well as an influx of expectant mums.
And, of course, there's Doctor Who with what will be Jodie Whittaker's final festive outing (though she has both a Spring and BBC 100 special in the autumn before she moves on).
This year's New Year special guest stars Aisling Bea (This Way Up), Adjani Salmon and Pauline McLynn (Father Ted, Shameless). For more details, check out our coverage here (but beware spoilers!)
Oh, and former Doctor Who star Bradley Walsh is back with a Blankety Blank Christmas Special too.
Family Viewing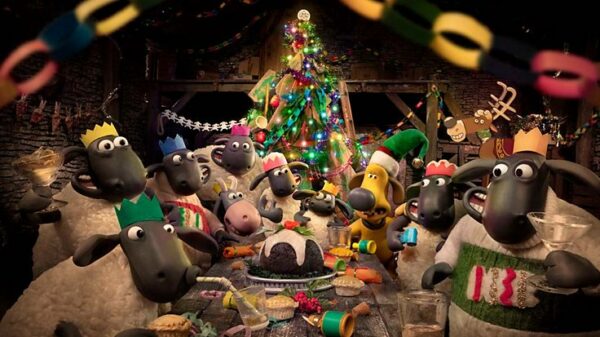 Shaun the Sheep: The Flight Before Christmas – Despite two enjoyable big screen outings, Shaun the Sheep is just at home on television. This special sees seasonal excitement turn to dismay when a farmhouse raid to get bigger stockings for the Flock inadvertently leads to Timmy going missing. Can Shaun get Timmy back before he becomes someone else's present? Prepare for a 'Santastic' adventure as everyone learns the true value of Christmas!
Superworm – Matt Smith plays the hero in the animated adaptation of Julia Donaldson and Axel Scheffler's beloved story. Olivia Coleman narrates, with the cast including Patricia Allison, Kobna Holdbrook-Smith, Rob Brydon and Cariad Lloyd. Superworm is the ninth Julia Donaldson/Axel Scheffler adaptation and we'd expect it to land a prime position on Christmas Day.
Worzel Gummidge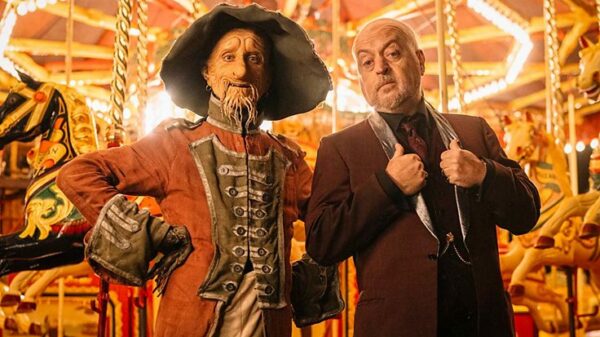 We've already been treated to one story from Mackenzie Crook's glorious reinvention of Worzel this year, but there are two more to come – Twitchers and Calliope Jane. Starring Crook as the eponymous scarecrow, guest stars include Bill Bailey as Mr Peregrine and Nneka Okoye as Calliope Jane.
Comedy
In the worlds of comedy, Ghosts has a further Christmas Special – here's the synopsis:
In the run up to the festive season, Kitty becomes convinced that Santa has made an early stop at Button House when Mike and Alison discover a man living in a tent on their grounds. The ghosts' advice on how to deal with him leaves much to be desired, but eventually Mike and Alison learn that they have more to offer this Christmas than they realised.
BBC Two
BBC Two have a couple of programmes that caught our eye too;
The Mezzoint – Written and directed by Mark Gatiss, this is another M.R. James adaptation: It's 1922 and in the heart of an old English college, Edward Williams receives an engraving of an unknown country house. An imposing facade. A sweeping lawn. And, just perhaps, something else…? The cast includes Rory Kinnear, Nikesh Patel, Robert Bathurst and Frances Barber.
The Morecambe and Wise Show 1970 – The Lost Tape – Lost for over 50 years, until its rediscovery by Eric Morecambe's son, it has been restored by a team which includes Doctor Who audio wizard Mark Ayres.
The episode, written by the legendary Eddie Braben, kicked off Eric and Ernie's first series on BBC One. It promises classic sketches, songs and music from Paul Anka, Patricia Lambert, Kenny Ball and his Jazzmen. And, of course, the boys round things off with a burst of "Bring Me Sunshine."
So, that's what we'll be circling in marker pen when the Radio Times double issue hits the mat at CultBox Towers. How about you?