Jodie Whittaker not only plays a Doctor on TV but now she has an honorary doctorate.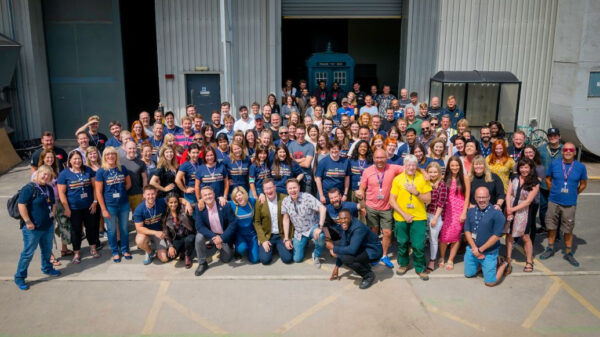 The cast and crew involved in the making of The Woman Who Fell to Earth, the Series 11 episode that was filmed and premiered in Sheffield, have accepted honorary doctorates from Sheffield Hallam University.
Doctor Who showrunner Chris Chibnall, who has been awarded the honour of Doctor of Arts alongside cast and crew members of the series, had this to say:
"The cast and crew of Doctor Who Series 11 are thrilled to be honoured by Sheffield Hallam University this way. From the moment we made the decision for the Doctor to fall out of the sky into the streets and homes of Sheffield in 2018, the residents and the city have treated us brilliantly, on screen and off. Doctor Who is a massive team effort so it's particularly special that this citation is for the whole cast and crew."
Some Doctor Who Series 12 scenes filmed in Cardiff are meant to take place in Sheffield but with only a few weeks of filming left for the series, the cast has not returned to Sheffield for more filming.
Congratulations, Doctors!