On Monday, March 11, a Doctor Who film crew once again set dressed a Cardiff Central Police Station on the campus of Cardiff University in Wales as the headquarters for the Hallamshire Police.
View this post on Instagram
A district the city of Sheffield, Hallamshire is where PC Yasmin Khan, know as Yaz to the Doctor and her friends, is stationed as seen in the premiere Doctor Who Series 11 episode The Woman Who Fell to Earth.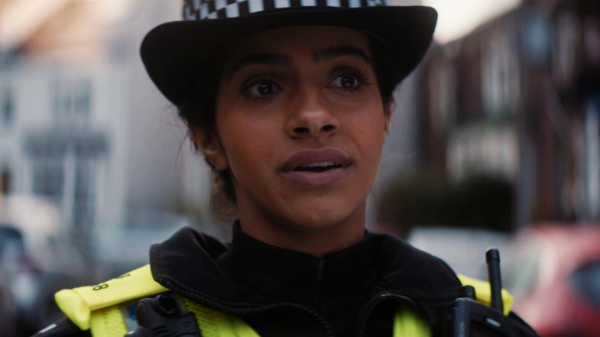 The Actress who plays PC Khan, Mandip Gill, posed for a photo with a fan during the filming at Cardiff University.
Great day meeting @MandipGill such a wonderful person. #DoctorWho #MandipGill #YasminKhan pic.twitter.com/oKn7oQnHmo

— #TeamJodieWhittaker! (@JodieDoctorLove) March 11, 2019
Cardiff Central Police Station was set-dressed in the same manner for The Woman Who Fell to Earth filming on November 10 of 2017.
The return of companion Yaz to the Hallamshire Police is a welcome development to Doctor Who fans who wondered why she was only seen carrying out police work in the first Series 11 episode and who were concerned that Yaz wasn't provided sufficient character development.
And a return to Sheffield is also a welcome development for residents who enjoyed the excitement of having Doctor Who based in their city.
There is as yet no word on whether the production will return to Sheffield for location filming as they did for Series 11. We will keep you informed if this occurs.