The complete names of the guest cast members and the characters they portray were released for the seventh episode of Doctor Who Series 12, Can You Hear Me?
These are the names of the characters and the actors who play them:
Zellin: Ian Gelder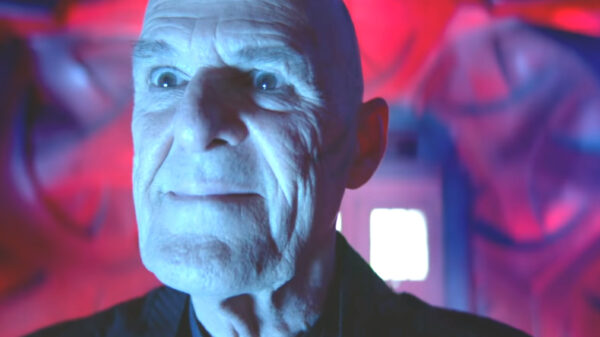 Rakaya: Clare-Hope Ashitey

Tahira: Aruhan Galieva

Maryam: Sirine Saba

Mum: Amanda Liberman

Absent from the cast list is the name of the young actress who is terrorised by Zellin in her bedroom.

Not featured in the Can You Hear Me? trailers are:
Anita Patel: Nasreen Hussain
Gabriel (Graham's friend): Everal A Walsh
Fred: Michael Keane
Andrew: Anthony Taylor
Sonya Khan (Yaz's sister): Bhavnisha Parmar
Tibo (Ryan's friend): Buom Tihngang
Old Tibo: Willie Jonah
The Can You Hear Me? synopsis:
From ancient Syria to present day Sheffield, and out into the wilds of space, something is stalking the Doctor and her friends and infecting people's nightmares. As Graham, Yaz and Ryan return home to see friends and family, they find themselves haunted by very different experiences. Who is the figure calling from beyond the stars for help, and why? And what are the fearsome Chagaskas terrorising Aleppo in 1380? To find the answers, Team TARDIS embark on a mission that forces them to face their darkest fears.
The 8-14 February edition of Radio Times magazine mentions the events of the episode have something to do with a "historical attack on Syria". The warlord Timur sacked Aleppo and conquered the rest of Syria in that time period.
Written by Charlene James and Chris Chibnall and directed by Emma Sullivan, Can You Hear Me? airs Sunday, February 9, 7:10 p.m. om BBC One and 8:00 p.m. on BBC America.