The It Takes You Away trailers:
View this post on Instagram
The breakdown:
Doctor (tasting soil): Norway. Definitely Norway.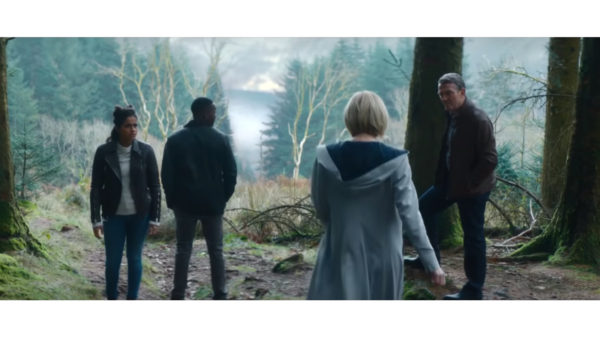 Doctor (offering the others a taste test): Soil?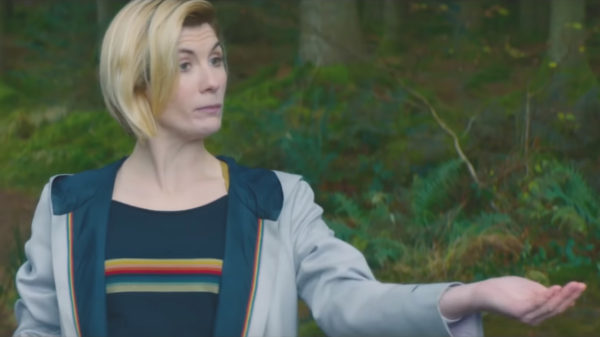 No thanks. I'd rather have a Jelly Baby.
Doctor: A cottage, in Norway, in winter with a chimney but no smoke.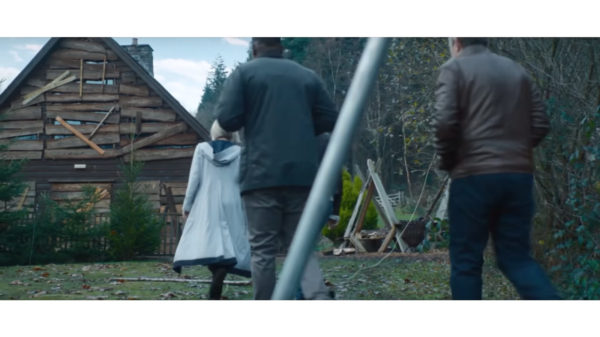 Doctor: What's got you you so scared? 
Hanne: It takes you away. It takes you away!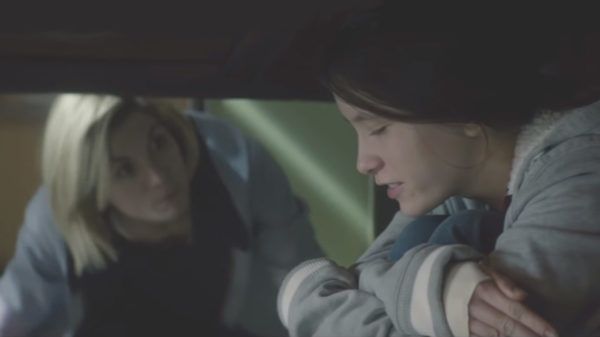 Ribbons: Such tragedies. Makes me … hungry.
Synopsis:
On the edge of a Norwegian fjord, in the present day, The Doctor, Ryan, Graham and Yaz discover a boarded-up cottage and a blind teenage girl named Hanne in need of their help. What has happened here? Where are her parents? What monster lurks in the woods around the cottage – and beyond? Who/what is Ribbons?

Written by Ed Hime. Directed by Jamie Childs.
Eleanor (Ellie) Wallwork: Hanne
Kevin Eldon: Ribbons
Lisa Stokke: Trine
Christian Rubeck: Erik
More scenes from the trailer: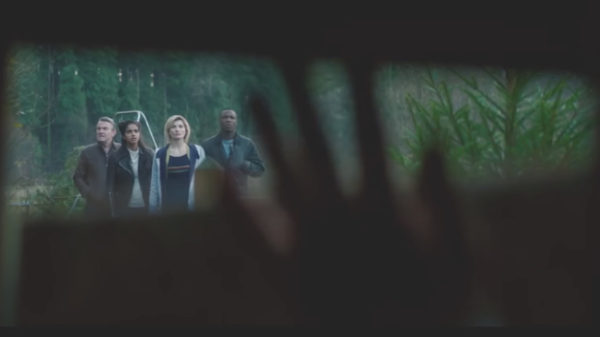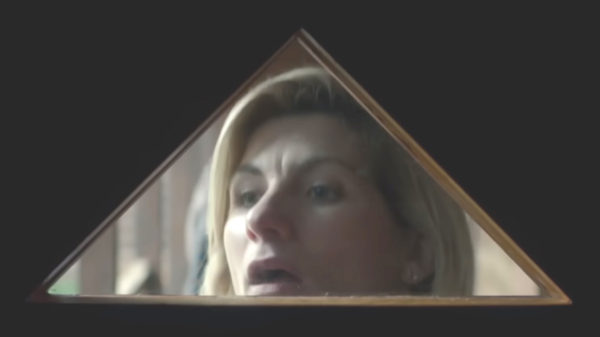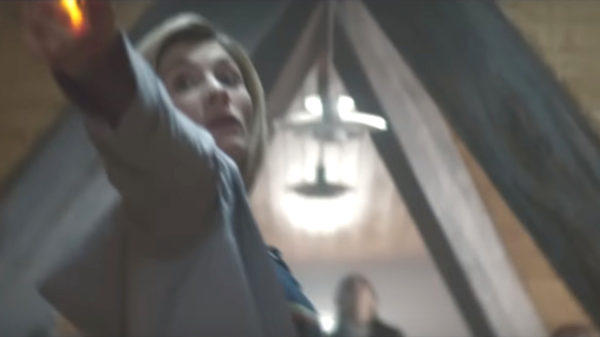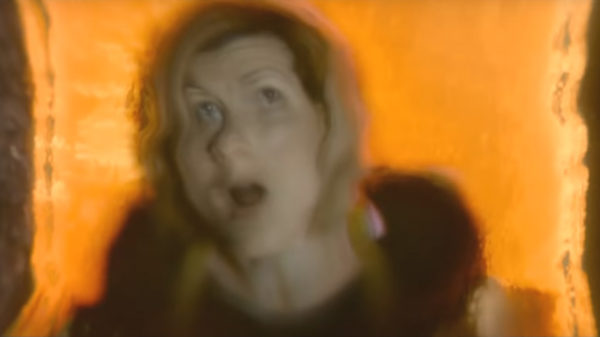 The next-time trailer contains a moth in flight, attracted to the light of the Moon.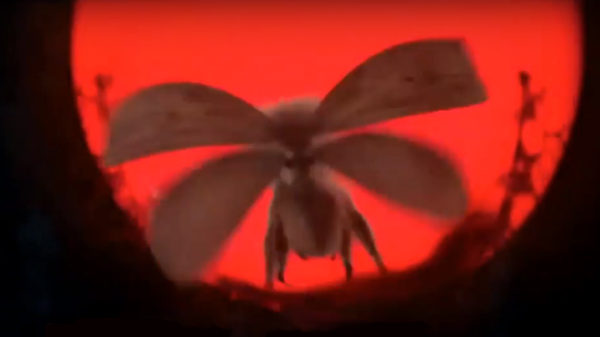 More scenes from It Takes You Away: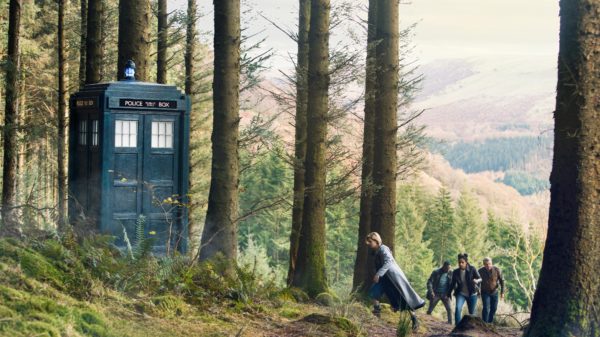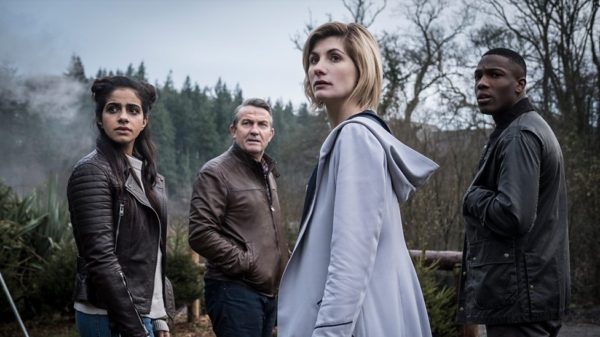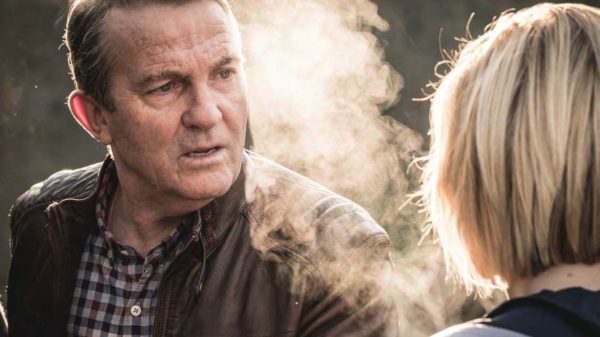 Who is Ribbons?
The answer may be here. You will also find out more about the cast.