According to Mandip Gill, as interviewed in Radio Times magazine, the plot of the Doctor Who New Year's Day Special doesn't explicitly revolve around the new year.
"When we were filming, we didn't know when it was going to air. We found out the same time as the rest of you!"
Curiously, the synopsis released by BBC Studios does mention the new year but the special will cover a great deal of Earth history, not just New Year's Day 2019.
"As the New Year begins, a terrifying evil is stirring from across the centuries of Earth's history. As the Doctor, Ryan, Graham and Yaz return home, will they be able to overcome the threat to planet Earth?"
Even more curious is the editor's online CV identified the episode as "DOCTOR WHO Christmas Special".
#RutherExclusive #DoctorWho news: There IS a Christmas Special this year; Wayne Yip is directing it pic.twitter.com/lk05OFTkv9

— Ruther (@Ruther2) July 4, 2018
Written by Chris Chibnall and directed by Wayne Yip, the actual title of the Doctor Who New Year's Day Special has not yet been revealed despite the release of the above brief synopsis and a few photos from the episode.
Two photos released depict the Doctor and her friends examining human remains from early Anglo-Saxon history.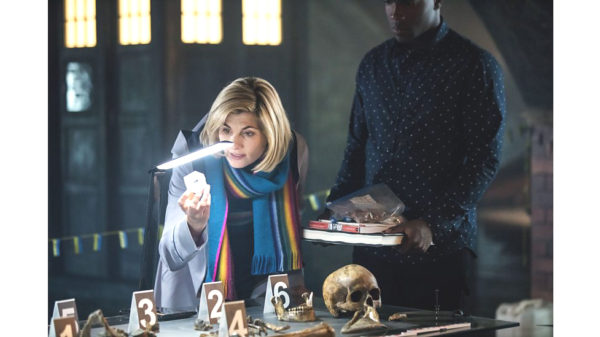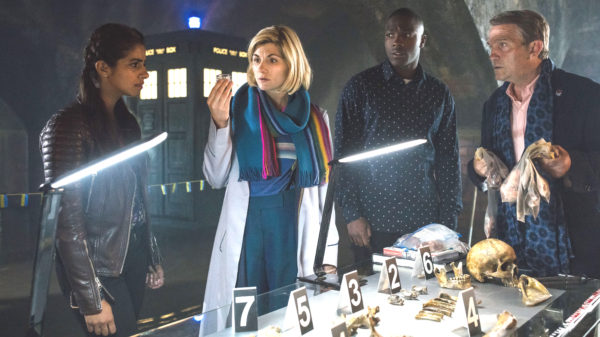 Daniel Adegboyega guest stars as Issac Sinclair, possibly Ryan's father.
#DoctorWho casting info: @DanielAdeg playing Ryan's dad in the Christmas Special? pic.twitter.com/x3kocw4Ncw

— Ruther (@Ruther2) October 26, 2018
The Doctor Who New Year's Day Special airs January 1 at 7:00 p.m. on BBC One.
The special will also air at 8:00 p.m. on BBC America with a "Who Year's Day" marathon lead-in.
We'll keep you posted as soon as we find out more.