The Ghost Monument synopses:
Still reeling from their first encounter, can the Doctor and her new friends stay alive long enough in a hostile alien environment to solve the mystery of Desolation? And just who are Angstrom and Epzo?

The Doctor and her new friends have barely had a chance to recover from their first adventure together before they are plunged into another – which will take Graham, Ryan and Yasmin on their first journey to an alien planet. The unlikely travelling companions are faced with a struggle for survival as they try to solve the mystery at the heart of this strange, dangerous new world. 
The Doctor and her three friends, left floating in space at the end of The Woman Who Fell to Earth, are quickly rescued by a couple of cynical pilots, Angstrom (Susan Lynch) and Epzo (Shaun Dooley), in shabby spaceships. Both ships crash on seemingly deserted planet called Desolation, which orbits three suns.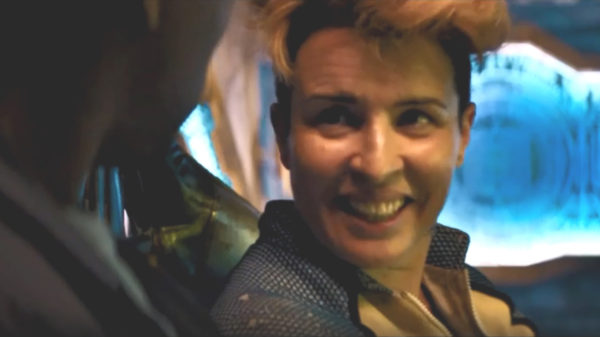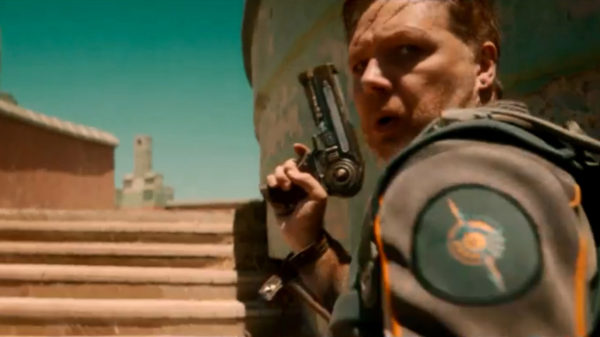 The group meets a pompous potentate called Ilin (Art Malik) in a tent. Ilin is the organizer and referee of the prestigious Twelve Galaxies Space Rally. Angstrom and Epzo are the last two competitors in the rally.
Ilin warns them not to drink the water or travel after dark. If they travel after dark, they risk facing the terrifying creatures that wiped out the planet's population.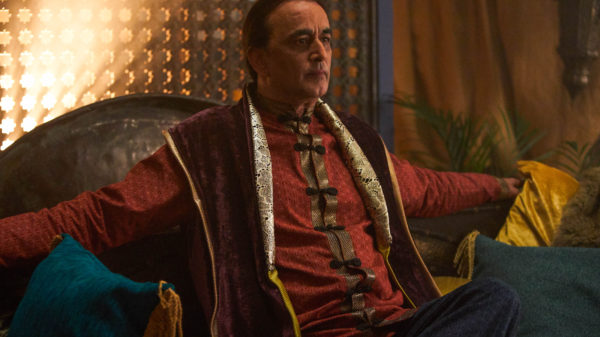 Theses creatures are likely the Remnants mentioned in the credits of the episode listing as being voiced by Ian Gelder.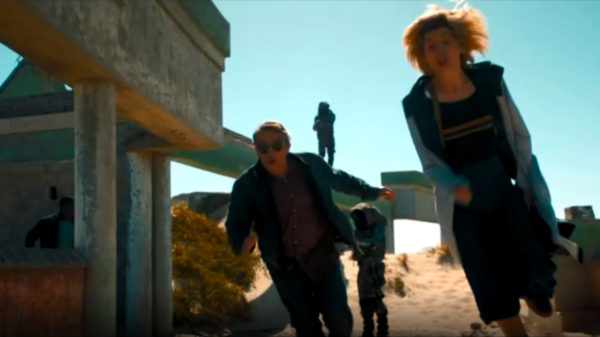 The Doctor is convinced that the TARDIS is at the finish line of the race. When the Doctor and her friends fail to reach the mountains before the sun goes down, they must face the Remnants.
The information in this article was obtained from an article in the print edition of What's on TV magazine and from the Radio Times description of the episode.
The Ghost Monument airs on Sunday, October 14, 6:55 p.m. on BBC One and 8:00 p.m. on BBC America.