Some new images were released for the tenth and final episode of Doctor Who Series 12, The Timeless Children, including the featured photo above of Ashad, the Cyberman zealot in front of the Seal of Rassilon. This scene likely takes place on Gallifrey.

There are new images of the Doctor and the Master on a burning landscape, also possibly Gallifrey.

The other scenes are of a Cyber Warrior entering Ko Sharmus' tent and Graham and Yaz looking pensive on a spaceship.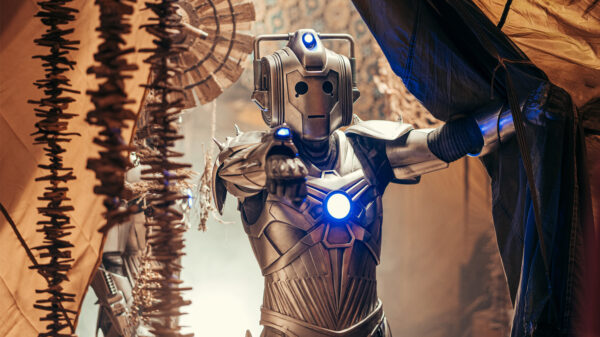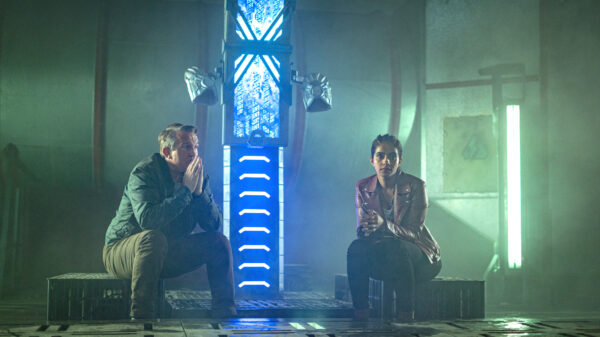 The guest cast and character list was also released.
The Master: Sacha Dhawan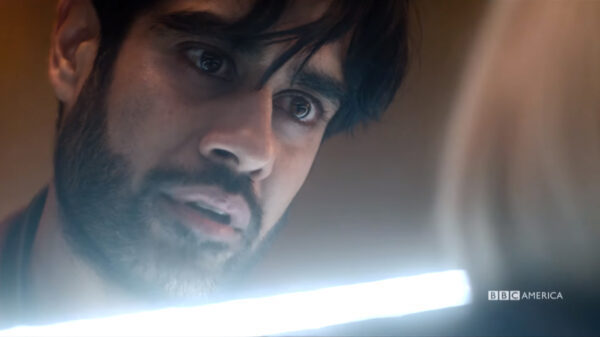 Ashad, the zealot Cyberman: Patrick O'Kane

Ko Sharmus: Ian McElhinney

Two new actresses join the cast. Their actor's headshots are shown below.
Seylan Baxter plays Tecteun

Also joining the cast is Kirsty Besterman as Solpado

Ravio: Julie Graham

Yedlarmi: Alex Austin

Ethan: Matt Carver (with Bradley Walsh as Graham)

Bescot: Rhiannon Clements

Voicing the Cybermen is Nicholas Briggs.
No mention of Barack Stemis (an anagram of "Master is back") as Fakout so that was likely a fun, fan-service joke slipped in to an online cast list by the BBC, as suspected.
The Synopsis:
"This is going to hurt."
In the epic and emotional series finale, the Cybermen are on the march. As the last remaining humans are ruthlessly hunted down, Graham, Ryan and Yaz face a terrifying fight to survive. Civilisations fall. Others rise anew. Lies are exposed, truths are revealed, battles are fought, and for the Doctor — trapped and alone — nothing will ever be the same again.
Sacha Dhawan hints there are plenty more surprises to come and "It's pretty dark."
Q: #AskSachaDhawan what's the superior villain? Cybermen or daleks?
– @geronimowtardis

— Doctor Who Official (@bbcdoctorwho) February 24, 2020
Written by Chris Chibnall and directed by Jamie Magnus Stone, The Timeless Children will air Sunday, March 1 at 6:50 p.m. on BBC One and 8:00 p.m. on BBC America.