Steven Moffat has confirmed that The Lord Of The Rings director Peter Jackson is still keen to direct an episode of Doctor Who.
The showrunner told SFX in the magazine's new issue: "He's still incredibly busy on The Hobbit. I've spoken to him face to face, and he would like to do one. He accepts that there's no money and that there's no time, and it would have to be when he's available – and I don't think he's even been available enough to answer our emails of late!"
He commented: "I think it will probably happen at some point."
Moffat added: "I mean, he can do what the hell he likes – he owns New Zealand! I think he's sincere in his Doctor Who fandom, to say the least. He's a nice guy, he quite often drops me a line after a show goes out. He's into it – it's just 'Can you make it work?' I think he would also like us to go and make it in New Zealand! And I'm like 'Okaaay… I'd rather we just flew you to Cardiff!'"
The new issue of SFX is on sale now, with five collectable Doctor Who covers.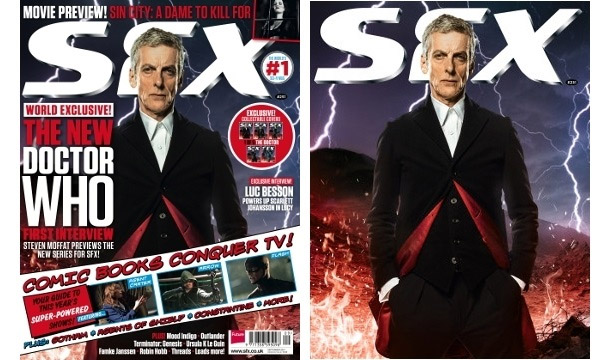 Series 8 will begin on BBC One on Saturday 23 August with a feature-length premiere episode entitled 'Deep Breath'.
> Here's everything we know about Series 8 so far.
What sort of episode do you think Peter Jackson would make? Let us know below…