A cast list was released for Once, Upon Time, the third chapter of Doctor Who: Flux.
"Time is beginning to run wild". On a planet that shouldn't exist, in the aftermath of apocalypse, the Doctor, Dan, Yaz and Vinder face a battle to survive.
In addition to the main cast, Jodie Whittaker (the Doctor), Mandip Gill (Yasmin Khan) and John Bishop (Dan Lewis), the following actors are cast in Once, Upon Time.
Jacob Anderson
Anderson plays Vinder, the displaced keeper of the destroyed Observation Post Rose.

Craige Els
Els plays Karvanista, a Lupari.

Sam Spruell and Rochenda Sandall
Spruell and Sandall play Ravagers Swarm and Azure.

Nadia Albina
Albina plays Dan Lewis' friend Diane Curtis, who was last seen knee deep in water in a dark tunnel in The Halloween Apocalypse.

Steve Oram
Oram plays 19th century tunnel builder Joseph Williamson.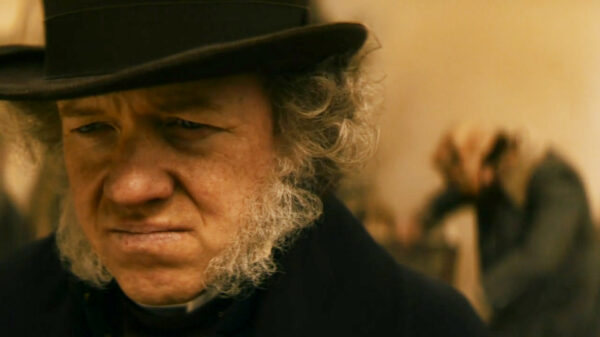 Thaddea Graham
Graham plays Bel.

Craig Parkinson
Parkinson plays Grand Serpent.

Barbara Flynn
Flynn plays Awsok. (Awsok is not pictured)

Jonny Mathers
7 foot, 2 inch tall Mathers plays Passenger.

Chantelle Pierre
Pierre plays a police officer.

Amanda Drew
Drew voices the Mouri.

Nigel Richard Lambert
Lambert plays Priest Triangle. Lambert played Hardin in the Season 18 Doctor Who story The Leisure Hive. Lambert also does voice acting for Big Finish.

Nicholas Briggs
Briggs will likely voice the Cybermen.

Bhavnisha Parmar
Parmar will reprise her role as Yaz's sister Sonya Khan.

Written by Chris Chibnall and directed by Azhur Saleem, Once, Upon Time, the third chapter of Doctor Who: Flux, will premiere Sunday, 14 November, at 6:30pm BT on BBC One and at 8:00pm ET on BBC America.