Two trailers and some promotional images were released for The Vanquishers, the final chapter of Doctor Who: Flux.
Nearly all hope is lost. The forces of darkness are in control. But when the monsters have won, who can you count upon to save the universe?
The previous chapter, Survivors of the Flux, ended with Ravagers Swarm and Azure arriving at the Division's outpost in the Void to cause more havoc to the Universes and for the Doctor.
A Chameleon Arch in the shape of a fob watch, which Tecteun claims contains the Doctor's lost memories, is present at the outpost.
Azure drawls "And now we will insure that The Flux takes apart your entire Universe." and "You have no escape." Swarm brags "We have everything we need."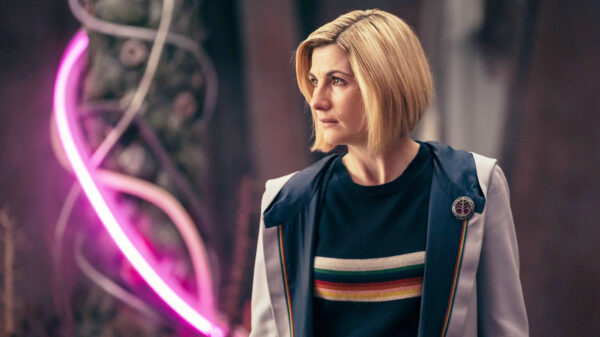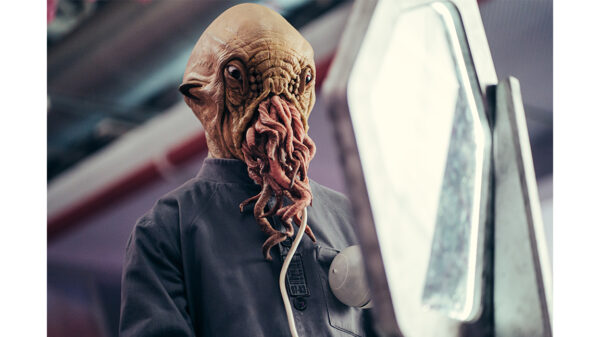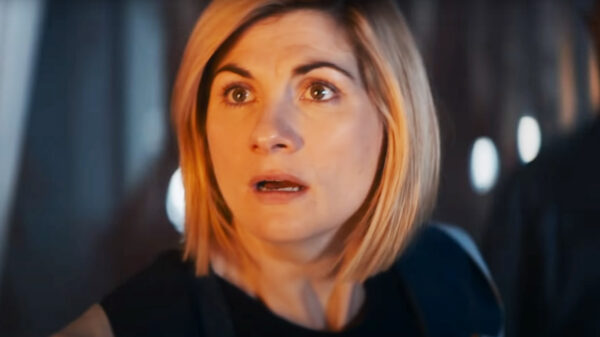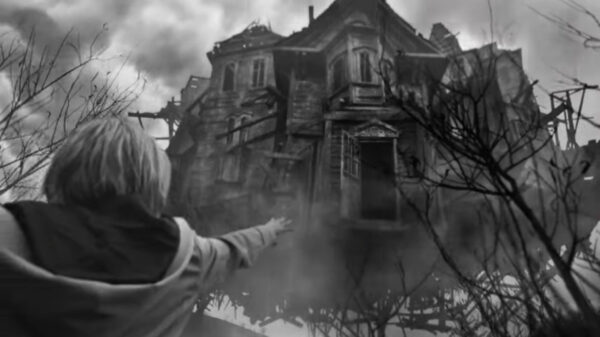 Vinder is trapped inside a Passenger form with Diane.

A Passenger form is seen exploding.

Yaz, Dan, Professor Jericho and Joseph Williamson are confronted by Sontarans in the Williamson Tunnels. How they get out of that scrape remains to be seen. They find "the exact date the world is going to end" on on a note tacked to a tunnel wall – and and it seems Kate Lethbridge-Stewart as well. Lethbridge-Stewart is heard to say "I am the head of Human resistance against Sontaran occupation."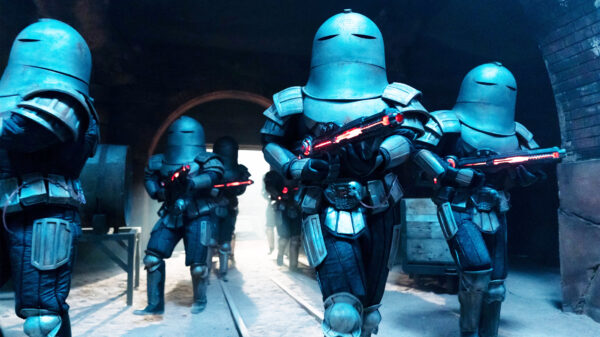 Commander Stenck says "Peoples of the Universe, the warriors of Sontar offer you hope."

The Sontarans occupy Earth with the help of Grand Serpent.

Other enemies, the Cybermen and the Daleks, close in on Earth.

Professor Jericho and Clair Brown are hooked up to what is likely psychic devices.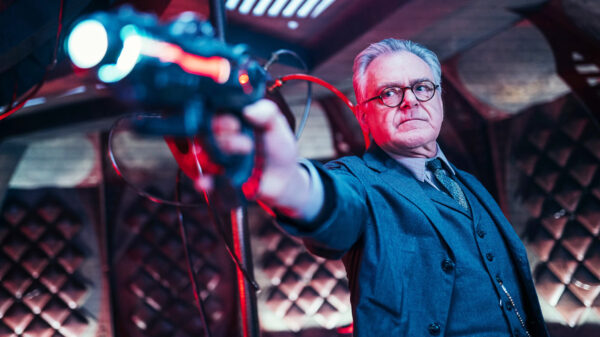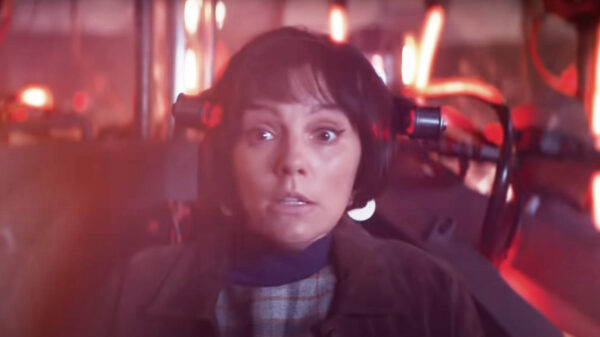 The Doctor exclaims "Are you trying to kill me right now?"

Karvanista joins Bel on her commandeered Lupari warship. Karvanista howls.

A hand disintegrates in the manner caused by the Ravagers. Whose hand?

The entire released cast list for The Vanquishers can be found here.
Written by Chris Chibnall and directed by Azhur Saleem, The Vanquishers, the 59-minute sixth and final chapter of Doctor Who: Flux, will premiere Sunday, 5 December, at 6:20pm BT on BBC One and at 8:00pm ET on BBC America.