Doctor Who director Rachel Talalay has revealed that it was hoped Timothy Dalton would return in last year's season finale.
The character of Rassilon – the founder of Time Lord society on the planet Gallifrey and its first leader, as Lord High President – had previously been seen in 'The End of Time: Part 2' in 2010, played by the former James Bond star.
Rassilon returned in Steven Moffat's 'Hell Bent', but was played by Game of Thrones actor Donald Sumpter.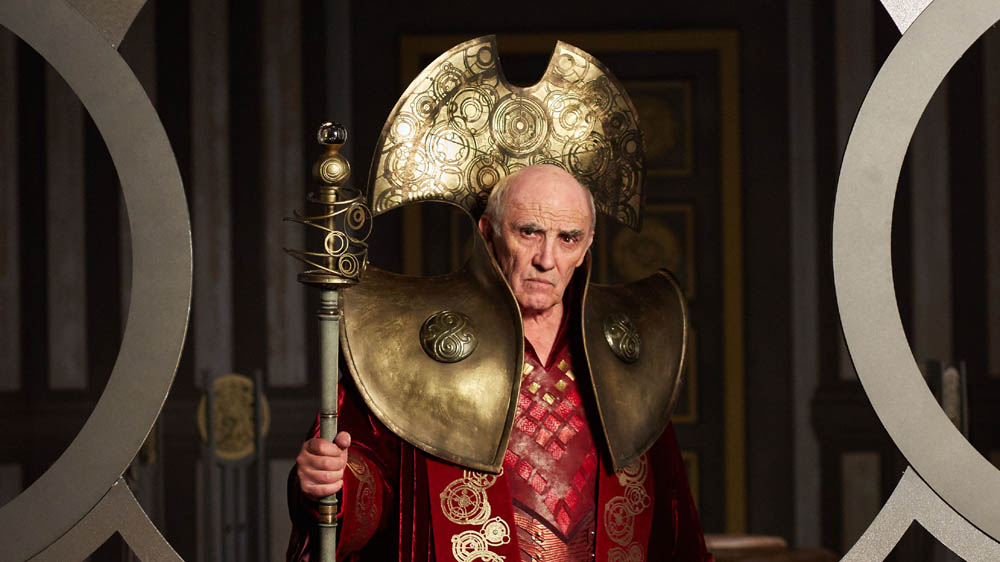 Speaking to Radio Free Skaro in their latest podcast, Rachel Talalay (who directed 'Hell Bent' and the preceding episode, 'Heaven Sent') said: "At first we did check to see if Timothy Dalton was available – and he was not. So then a regeneration happened!"
Dalton was most likely busy filming Sky Atlantic's horror drama Penny Dreadful, the last ever episode of which aired last night.
Talalay added: "…it was wonderful to work with Donald Sumpter, just embracing a new version of Rassilon. He has that deep, subtle, terrifying performance going on."
She joked: "And what you can't tell here is that there's a massive sandstorm going on at all time, if you look carefully they're all blinking and can't look up! It really not a physically pleasant shoot in any way. It was incredibly windy."
Rassilon's first appearance was in 1983's 'The Five Doctors', portrayed by Richard Mathews.
> Buy the complete Season 9 box set on DVD on Amazon.
> Buy the complete Season 9 box set on Blu-ray on Amazon.
The new season of Doctor Who began filming today and will air on BBC One in spring 2017, with Pearl Mackie joining Peter Capaldi's Doctor as new companion Bill and Matt Lucas returning as Nardole.
> Here's everything we know so far about Season 10.
Would you like to see Timothy Dalton back as Rassilon? Let us know below…