According to the Square Eyes column in the Mirror written by Nicola Methven and Mark Jefferies, the BBC has abandoned plans to animate more missing episodes of Doctor Who.
According to the article, BBC America has pulled funding for further animations created from preserved audio recordings of missing episodes.
Several Doctor Who adventures from the 1960s were lost soon after transmission when their master videotapes were wiped for reuse. Some original soundtracks exist.
The Mirror's source said: "It's a real blow for the fans, who hoped they would be able to watch every story from the early years. It's a shame the funding has gone. Four of the first six seasons needed one story to be animated to complete them."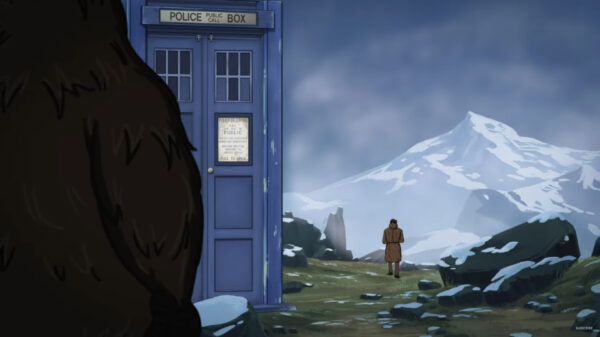 With no word on funding from another source, such as the streaming service Britbox which offers classic Doctor Who episodes, the possibility of future animated episodes is uncertain.
Update: Radio Times now reports that BBC America has indeed pulled out of funding animations — though BBC Studios is actively seeking another partner to work with on future animated Doctor Who specials.
This would make The Abominable Snowmen, to be released later this year, the last missing Doctor Who adventure funded by BBC America for animation.