A Doctor Who crew filmed in Cardiff Bay in Wales on Monday, July 26 with an actor in an Asian woven conical hat sitting in a boat on the water.
What are they filming in Cardiff Bay? 🎥 pic.twitter.com/de7X8OPRaL

— Huw Thomas (@huwthomas) July 26, 2021
The actor was ferried out to the boat via a larger, modern craft.
It's unlikely the Cardiff skyline will appear in the finished scene with the camera angled down toward the water.
A scene from Doctor Who being filmed in Cardiff Bay today. pic.twitter.com/kEhYFLyCsj

— Gareth James (@gruffter) July 26, 2021
There was a casting call for Southeast Asians to appear at Roath Lock Studios, where Doctor Who is filmed in Cardiff, on July 26 to portray villagers.
In addition, there was a casting call earlier for Chinese men to play pirates for a BBC program in Cardiff.
Jodie Whittaker was spotted
filming Doctor Who on Sully Beach in Wales
wearing a 19th century purple Chinese-style changshan tunic on 25 June, 2021. John Bishop was also present looking rather like a pirate wearing a poet shirt under a colourful waistcoat. Mandip Gill was also photographed on the beach in a plum tunic or frock.
Stars Jodi Whittaker and Mandip Gill were spotted!https://t.co/n62g3hlGwJ

— BarryNubNews (@BarryNubNews) June 25, 2021
There was additional filming on Sully Beach with John Bishop and an Asian actor on July 15.
John Bishop again!! pic.twitter.com/1HIkVEWaha

— Alex Green (@lAlex_Greenl) July 15, 2021
One 19th century band of Chinese pirates was famously led by "Pirate Queen" Zheng Yi Sao.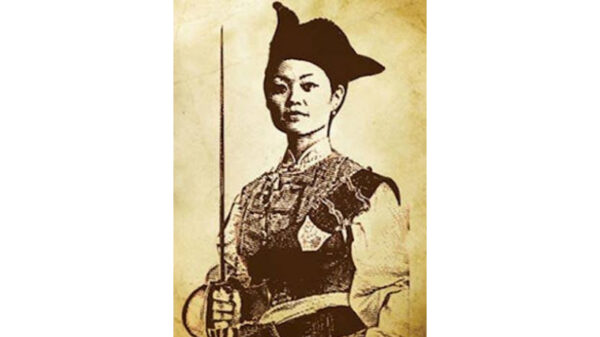 Eight episodes are planned for Doctor Who Series 13. The series is scheduled to air in autumn of 2021.