Jenna Coleman has announced that she will return as Clara for Doctor Who's "whole" next season.
It had been rumoured over recent months that the actress would depart in tonight's Christmas special or would only be appearing in a limited number of episodes in Season 9.
Written by Steven Moffat, 'Last Christmas' saw Clara rejoin the Doctor on the TARDIS. The pair were reunited in a dream following their goodbye at the end of Season 8.
Speaking at the press launch for the special at London's BFI earlier this month, Coleman revealed: "It's wonderful – I've got another series of stories with the Doctor."
She added: "I couldn't walk away with the story being unresolved and there's so much more to do – I think they've finally just reached a point where they really understand each other!"
Executive producer Moffat confirmed: "Jenna is obviously in all of the next series. There was a certain amount of toing and froing, wasn't there, Jenna? It occurred to us all that we don't start filming until January, so we could keep it a proper secret."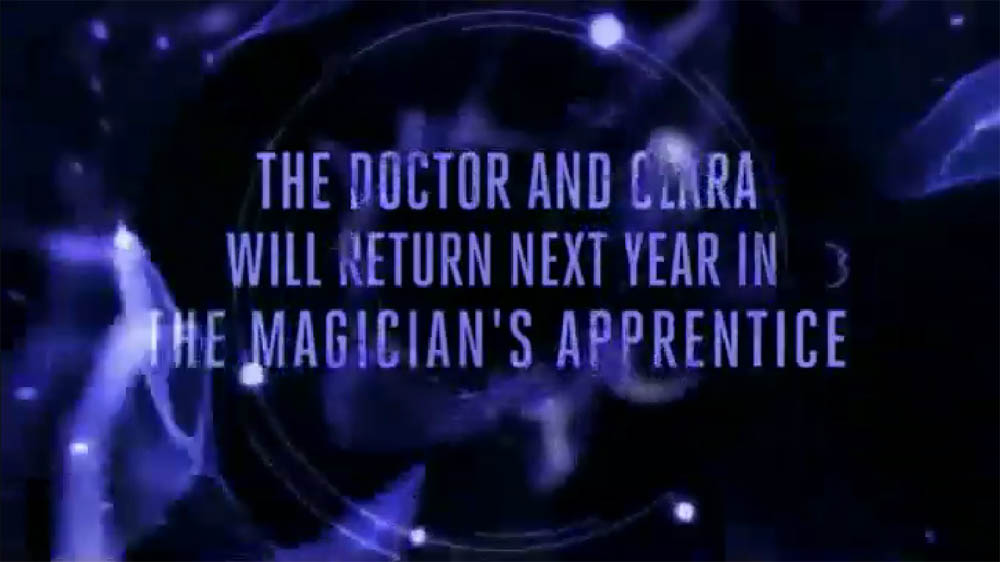 On returning as the Doctor in the new season, Peter Capaldi commented: "It's a pleasure. It's been wonderful. It's been fun – really good fun. It's the easiest thing I've done in my life!"
Coleman also hinted at what to expect in Season 9: "Just when Clara was feeling more comfortable in the relationship, it's thrown something totally new up."
> Order 'Last Christmas' on DVD on Amazon.
Doctor Who's new season begins filming in Cardiff in January.
> Here's everything we know about Season 9 so far.
Are you happy that Clara is staying? Let us know below…