New images from the Doctor Who new Year's Day Special were released.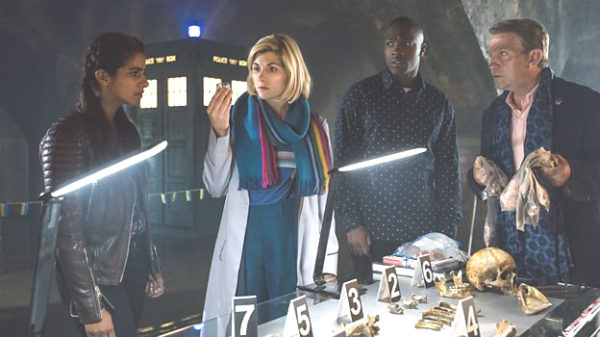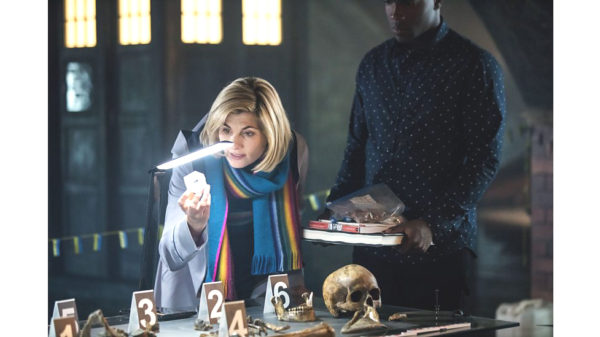 Aside from the Doctor's new festive rainbow scarf, a translucent cube, some human remains and a book on early Anglo-Saxon archaeology, there's not much to go on.
The Doctor Who 2019 New Year's Day Special is written by Chris Chibnall and directed by Wayne Yip.
Daniel Adegboyega stars as Issac Sinclair, possibly Ryan's father.
The vague synopsis released:
As the New Year begins, a terrifying evil is stirring from across the centuries of Earth's history. As the Doctor, Ryan, Graham and Yaz return home, will they be able to overcome the [alien] threat to planet Earth?
So we know that Graham, Yaz and Ryan will survive the events of The Battle of Ranskoor Av Kolos.
The Doctor Who New Year's Day Special airs January 1 at 7:00 p.m. on BBC One.
The special will also air 8:00 p.m. on BBC America with a "Who Year's Day" marathon lead-in.
We'll keep you posted as soon as we find out more.