New photos and casting information have emerged for the fourth episode of Doctor Who Series 12, Nikola Tesla's Night of Terror.
The casting news introduces some new villains along with Anjli Mohindra's Queen Skithra.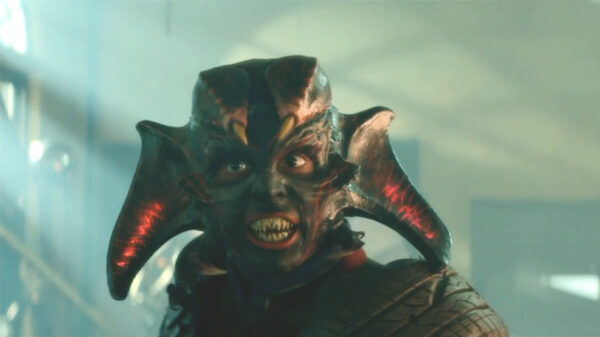 Robin Guiver plays a menacing character named Bill Tallow, as pictured in the BBC America trailer for Nikola Tesla's Night of Terror.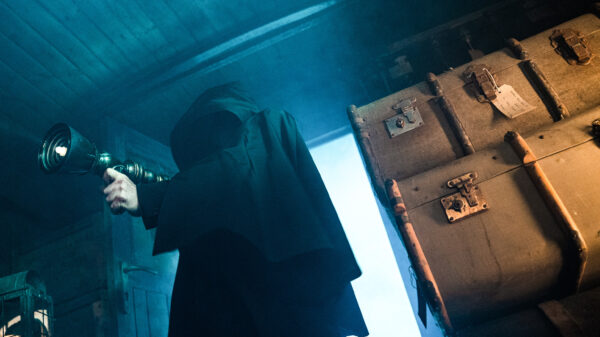 Russell Bentley plays Mr. Brady. Curiously, his Spotlight CV lists his character as Shadowman.

Paul Kasey plays Harold Green in this scene from the BBC America trailer for Nikola Tesla's Night of Terror. Kasey is an actor famous for portraying many Doctor Who creatures, including the Judoon leader in the upcoming Series 12 episode Fugitive of the Judoon.

There are new photos of Goran Višnjić as Nikola Tesla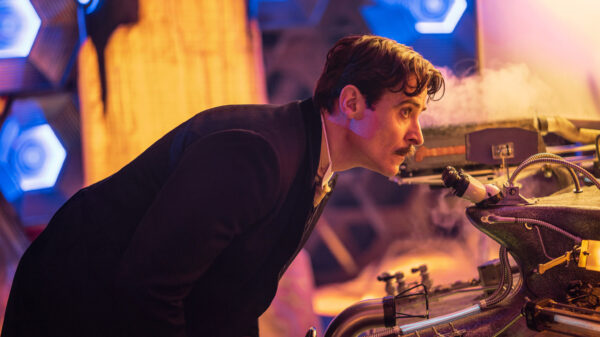 And Robert Glenister as Thomas Edison, who wants to shut down his rival, Nikola Tesla's power generator.

Haley McGee plays Dorothy Skerritt, Tesla's Assistant.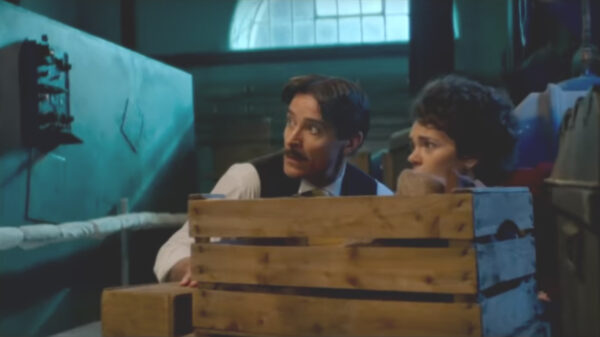 Rounding out the cast are Erick Hayden as Mr. Sorensson, Brian Caspe as Mr. Martin and Shaun Mason as Foreman.
Some scenes from the episode were released along with stills from the next-time and BBC America trailers.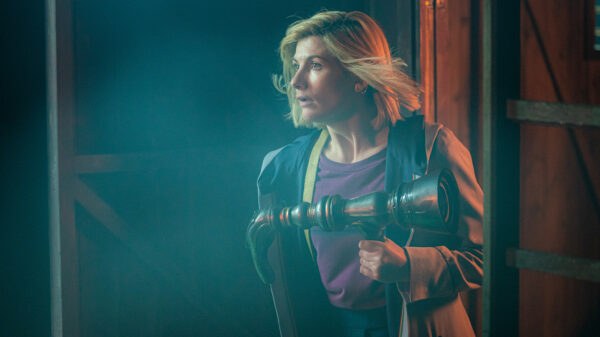 Nikola Tesla's Night of Terror takes place in New York City. Some of the episode was filmed on location in Bulgaria on the New York City set at Nu Boyana Flm Studios.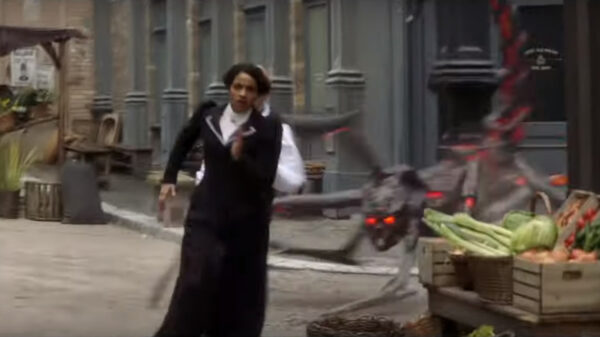 Two trailers were released.

The official synopsis for the episode was also released:
It is 1903 and on the edge of Niagara Falls, something is wrong at Nikola Tesla's generator plant, where someone – or something – is sabotaging the maverick inventor's work. Has Tesla really received a message from Mars? And where does his great rival Thomas Edison fit into these events? The Doctor and her companions Yaz, Ryan and Graham must join forces with one of history's greatest minds to save both him and planet Earth.
Written by Nina Metivier and Directed by Nida Manzoor, Nikola Tesla's Night of Terror will air Sunday, January 19, at 7:10 p.m. on BBC One and 8:00 p.m. on BBC America.