The teen-centered Star Trek animation has scored a recommission after airing  just three of its first run. 
In a remarkable show of faith, Paramount+ have committed to a second season of the animated Star Trek: Prodigy. The show, which only began on the 28th of October, will return for a further ten episodes after those already announced; the first season is airing in two blocks, either side of the festive period.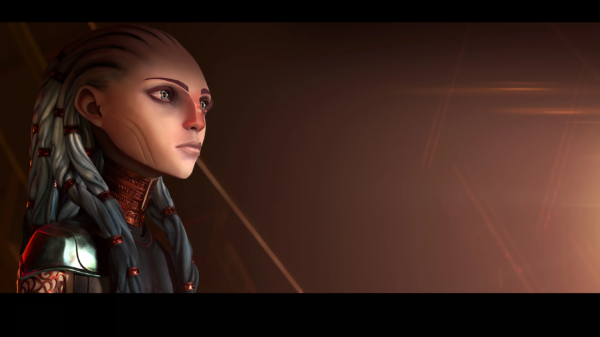 Star Trek: Prodigy is the first Star Trek show aimed at younger audiences, following a crew of young aliens who must figure out how to work together while navigating a greater galaxy, in search for a better future. These outcasts know nothing about the Protostar, the ship they have commandeered, but over the course of their adventures will be introduced to Starfleet and the ideals it represents.
Principally, through the Protostar's built-in emergency training hologram Kathryn Janeway, with Kate Mulgrew reprising her iconic Star Trek: Voyager role.
For a rundown of the principal villains, check out our news piece from September, and from NYCC, some of the guest vocal talent – including another familiar Voyager name.
Developed by Kevin and Dan Hageman, Star Trek: Prodigy is produced by Nickelodeon Animation studio and CBS Studios.
The voice cast includes Kate Mulgrew (Hologram Kathryn Janeway), Brett Gray (Dal), Ella Purnell (Gwyn), Rylee Alazraqui (Rok-Tahk), Angus Imrie (Zero), Jason Mantzoukas (Jankom Pog), Dee Bradley Baker (Murf), John Noble (The Diviner) and Jimmi Simpson (Drednok).
The second season of Star Trek: Prodigy is expected to air sometime in 2022.
What about the UK?
Good question! As we discovered last month, our best hope for seeing Star Trek: Prodigy in the UK appears to be the recent ViacomCBS/Sky partnership deal; Paramount+ will launch within SkyQ and be added to Sky Cinema packages in 2022.
Naturally, if we hear anything further, we'll keep you posted.