Spinning out of The Mandalorian, we finally get a look at the fan favourite's own show. 
The first trailer for the much-anticipated Disney+ series The Book of Boba Fett has landed.
As we discussed when the show gained it's 29th December launch date, the story will follow Fett (Temuera Morrison) and his ally Fennec Shand (Ming-na Wen) as they take the late Jabba the Hut's throne and control of his criminal empire.
Fascinatingly, the trailer begins with Boba telling us: "I am not a bounty hunter".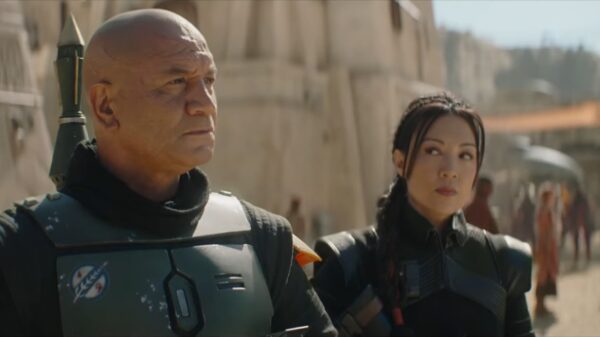 Throughout, there's a host of familiar looking Star Wars aliens, with the show's tagline being "Every Galaxy has an underworld". It looks like we can look forward to a deep dive into the belly of Tatooine, as Boba and Shand endeavour to stay on top and negotiate a fragile peace. Not that it looks like that will last for long!
We hope there will also be time for some backstory, filling in the gap between his plummet into the Sarlacc pit in Return of the Jedi and his return in The Mandalorian too. Did he spend all that time on Tatooine?
The Book of Boba Fett is one of a slew of Star Wars live action shows coming our way, including Ahsoka, Andor and Obi-wan Kenobi.
The show begins its eight episode run on December 29th, just as soon as Marvel's festively themed Hawkeye series is finished.
We expect there will be plenty more buzz around the show before it launches.
Naturally, CultBox will keep you posted.
Updated: 02nd November 2021
Since the trailer dropped, and has been analysed widely online, Deadline have confirmed (presumably with Lucasfilm) that the Twi'lek character seen is being played by Jennifer Beals.
Beals is, of course, best remembered for her leading role in the 80's dance rom com Flashdance, though she has worked extensively in film and television since. The casting certainly fits with the role Twi'lek's were forced into at Jabba's palace in Return of the Jedi.