In an exclusive interview in Doctor Who Magazine 561, Doctor Who showrunner Chris Chibnall explained why he chose John Bishop to portray companion Dan in Series 13 of the programme.
"I've always got my eye out for performers who are loved, and wondering how good they might be as actors," Chris Chibnall told the magazine. "There's such a great history of performers who start out as comedians transitioning into becoming terrific actors – the best example being Robbie Coltrane in Cracker. John's somebody I've been keeping a beady eye on for years. He's quietly built up a body of work, through working with people like Jimmy McGovern and Ken Loach, while also doing a dozen other things like stand-up, autobiography, interview shows, podcasts and travel documentaries."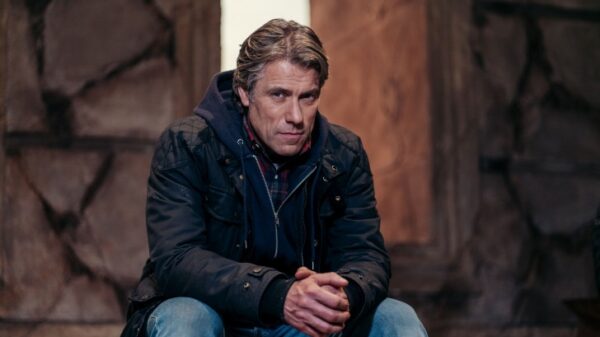 Although Chibnall had his eye on him for some time, Bishop was still required to audition for the role – with auspicious results.
As ever on Doctor Who, we put him through a rigorous multi-session audition process, which he engaged with brilliantly and humbly." Chibnall continued. "John and his character bring a different flavour and a different humour to the show. We're loving him in the rushes, and having him as part of the production."
What do we know about Dan so far? He and his parents (who appear in Episode 1) are from Liverpool (where Dan meets the Doctor), his father's name is Neville, he works as a tradesman, his zodiac sign is Aries and he's in for some very exciting adventures on the TARDIS with the Doctor (Jodie Whittaker) and Yaz (Mandip Gill), including Sontarans and Weeping Angels.
Eight episodes are planned for Doctor Who Series 13. The introduction clip for Bishop's character Dan revealed the series is scheduled to air sometime in 2021, likely late autumn.