Continuing to work their magic on The Avengers' mostly incomplete first series, this latest boxset from Big Finish provides four further tales adapted from surviving scripts by writer John Dorney.
Featuring Dr David Keel (Anthony Howell) as much as they do the enigmatic John Steed (Julian Wadham), the former's medical practice and connections often provide the starting point for adventure.
'The Springers' puts Keel on the inside while Steed fathoms out the mechanics of a jail break ring using Keel's receptionist Carol to back up his cover.
'The Yellow Needle' brings an old colleague, turned Prime Minister of an African country, to London prior to a historic declaration of independence. After an assassination attempt, Steed travels to Africa while Keel tries to protect his friend and enjoys some budding romance too.
In 'Double Danger', Keel is duped into assisting a man who has been shot. With more than a little coincidence, it turns out to be related to something Steed is involved in, and holds dangerous consequences for Carol.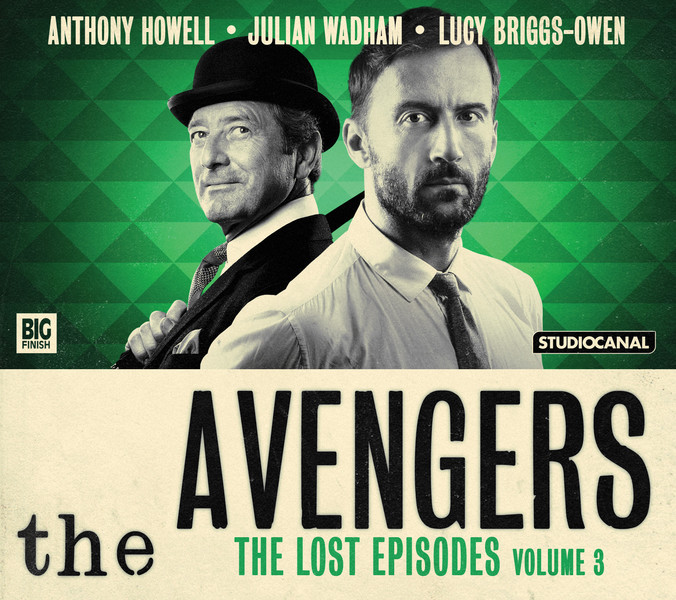 Finally 'Toy Trap' deals with a group of department store workers who become prey for a seedy photography and prostitution ring. Keel becomes involved when asked for help by a friend's daughter and ends up at odds with Steed when his cavalier actions put the girl in danger.
The two principals are on fine form throughout and seem fully at home in the characters. These scripts are rather less kind to Lucy Briggs-Owen's Carol though, who is trapped by the gender attitudes of the day.
Attracting an impressive mix of supporting voices, including Miranda Raison (Spooks) and Dan Starkey (Doctor Who), we are looking forward to the next set and the prospect of adventures adapted from what is known of episodes for which even a script does not exist.
Extras: A touch under nineteen minutes of chat with the cast and crew, discussing the process of adaptation and how the cast feel about recreating these characters.

Released in January 2015 by Big Finish Productions Ltd.
> Follow Ian McArdell on Twitter.
What did you think of the story? Let us know below…