Last week's Season 2 opener set the bar so high for Broadchurch that there was always a risk that this next episode wouldn't measure up.
Luckily, a strong balance of the two main stories and some explosive developments maintain the pace and dramatic tone.
David Tennant and Olivia Colman continue their dynamic chemistry, but it's to the episode's credit that it throws other characters into the mix. Charlotte Rampling is amazingly charismatic here, giving an effortless, yet commanding performance.
Meanwhile, James D'Arcy and Eve Myles again prove themselves as worthy additions to the cast. D'Arcy (Hitchcock, Secret Diary of a Call Girl) as Lee Hayworth, has a strong, brooding presence that works well in his macho posturing with Tennant's DI Hardy.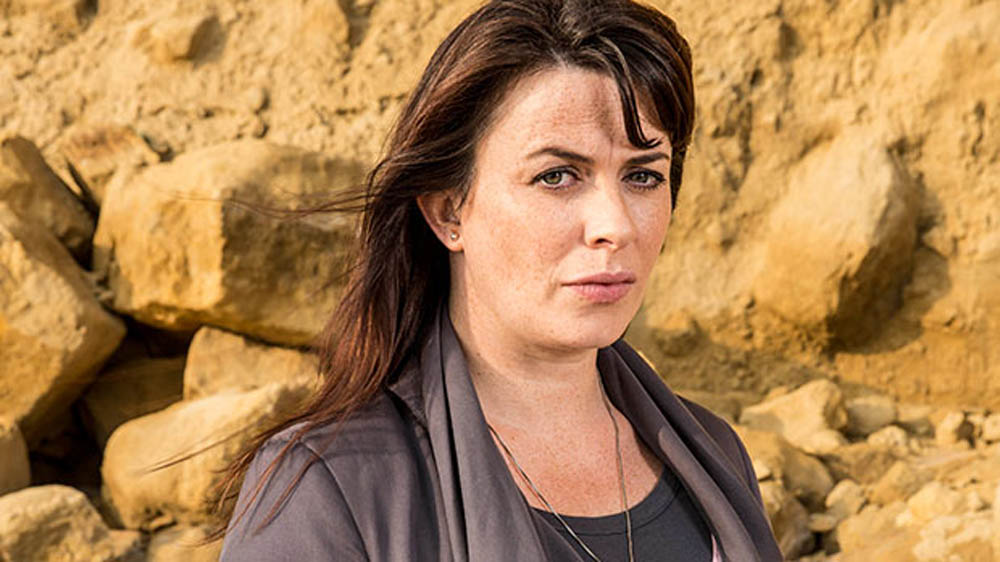 Torchwood's Myles has decidedly more to do here as Claire, particularly in her heart to heart with Colman's Ellie. It's lovely that the Sandbrook case is being explored in bit more detail. Though we don't know too much as yet, the drip-feed of backstory here is brilliant to watch, particularly in Myles' performance.
Kudos must go to Jodie Whittaker as grieving mother Beth Latimer. We feel for her as we learn that her mother has passed away since the events of the last nine months. We see her feelings of blame as she stands in court, stating that she wished she'd been a better parent. We also see her anger as she confronts Ellie, claiming that by beating Joe up, Ellie was knowingly working to create a defense strategy for her husband. It's a layered, powerhouse performance by Whittaker that stands out in the ensemble drama.
Writer Chris Chibnall proves his long term plan with Broadchurch, as elements from the first season re-emerge and take on new relevance here: Hardy confronting Joe Miller alone when getting the initial confession, Ellie beating up Joe and even Becca Fisher's affair with Mark Latimer rearing its head. Plenty remains unexplained though, particularly the relevance of the bluebells that keep reappearing.
The episode's most shocking key development though, much like Joe Miller's Not Guilty plea last week, is that Joe's original confession has been removed as evidence. Whilst this adds a dramatic tension and weight to the court proceedings, there is a concern that this will make viewing Broadchurch too exhausting. After all, how much can one family go through?
That brings us to those last few, but incredibly tense minutes: Ellie's vocal confrontation with Beth, whose waters break as a result, and the apparent kidnapping of Claire by Lee Ashworth.
The episode does a fine job of balancing the ongoing Joe Miller trial and the continued development of the Sandbrook case, providing many dramatic moments which I'm sure will pay off even further in the coming weeks. We appear to only be scratching the surface of the secrets in Broadchurch.

Aired at 9pm on Monday 12 January 2015 on ITV.
> Order Season 2 on DVD on Amazon.
What did you think of the episode? Let us know below…