1980s Doctor Who had some bold stories – and Andrew Cartmel was one of the big reasons why…
PRE CREDITS SEQUENCE.
2000 AD is a UK-based weekly genre-fiction comic, first published in 1977. As well as being legendary in its own right, its contributors have gone on to hugely shape American comic books as well. It had hugely influenced Doctor Who as well, but only in the form of its comic strips (chiefly that featured in Doctor Who Magazine), which had their own distinct identity.
Indeed, a number of the 2000 AD contributors who would later work on major US titles also worked on Eighties Doctor Who strips, including the writer and artist of Watchmen (released across 1986 and 1987). This title, among others from that time, became incredibly influential and changed the public perception of comics; they weren't just about superheroes, and if they were they could still be weighty, almost literary tomes.
However, the nearest any of these creators came to the television series was when 2000 AD/Doctor Who Magazine comics writers Pat Mills and John Wagner pitched The Song of the Space Whale in 1980, which remained in consideration until 1984 (Big Finish released an audio version of the story in 2010).
In 1986, Doctor Who was not enjoying such cultural significance. There was turmoil behind the scenes, but on the bright side the BBC management were happy with the way the series was shaping up, and commissioned Season 24 in August. Producer John Nathan-Turner would told he would be allowed to move on.
Then Season 23 was broadcast, with lower viewing figures than the previous series.
In November the BBC then told JNT that he had to sack Colin Baker, and also that he would not be allowed to move on. He had ten months until Season 24 was due to be broadcast, no longer had a lead actor, and no longer had a Script Editor or any scripts to work with.
All he had were his wits and Bonnie Langford.
CUE CLIFFHANGER STING.
The main part of the article
Andrew Cartmel was hired as Script Editor on the strength of his unproduced scripts (having been part of the BBC Drama Script Unit). His ideas for Doctor Who were heavily influenced by the comics of 2000 AD and Alan Moore (Cartmel cites Swamp Thing as being in his mind when interviewed for the job). He had contacts from the script unit and his quest for new writers was more successful than his predecessor's.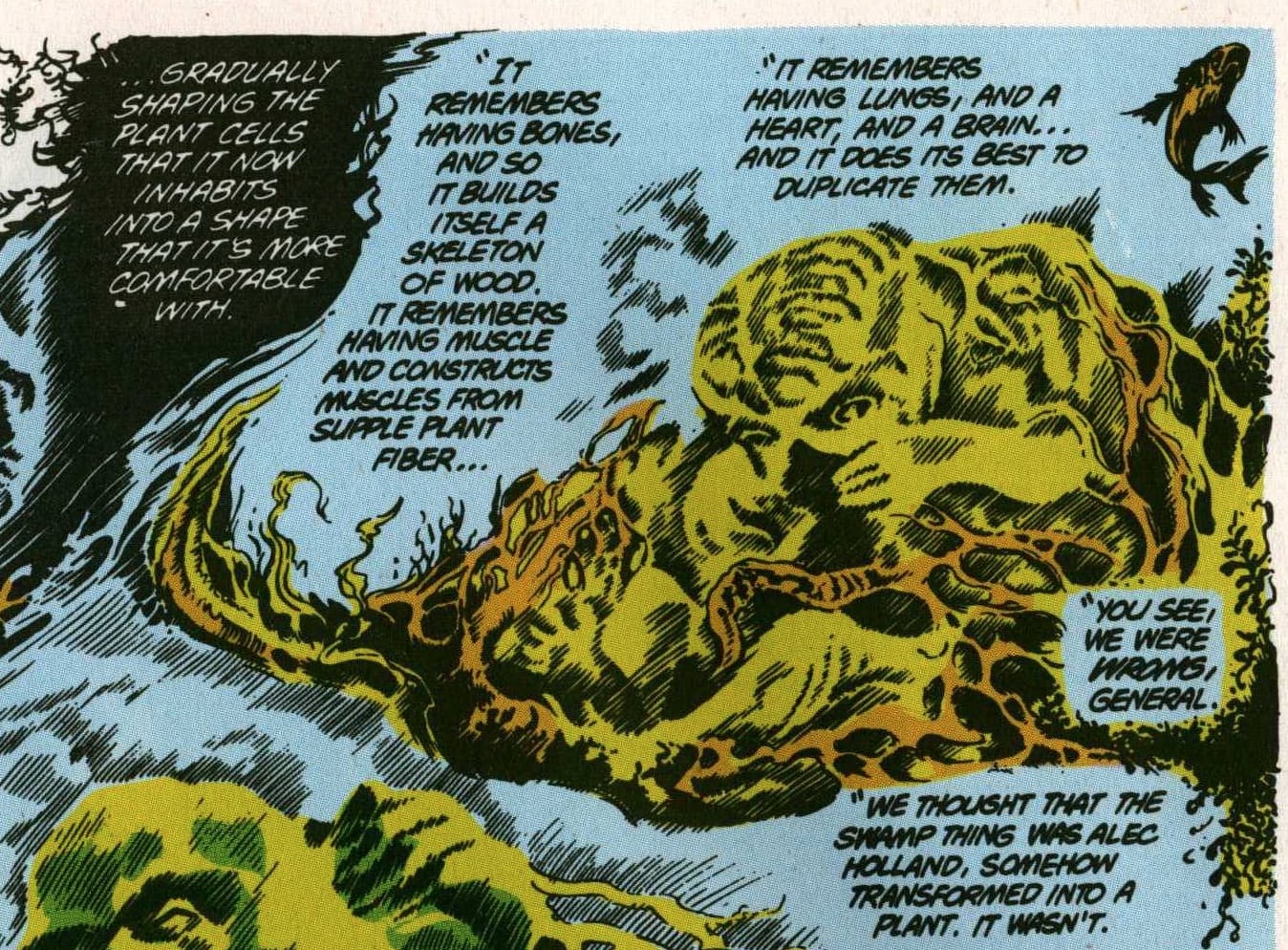 The first Seventh Doctor story was written by Pip and Jane Baker, who JNT had commissioned because they had delivered workable scripts quickly before. Cartmel wasn't a fan of their style, and no writers from previous eras returned after this (although this was partly because the producer didn't want to work with anyone connected to Eric Saward after the very public falling out with Cartmel's predecessor).
Stephen Wyatt was brought onto the show by John Nathan-Turner, but Cartmel developed a story with him inspired by the J.G. Ballard novel High Rise. This reflected two new trends in Doctor Who scripts.
Firstly, there was a real-world influence of the more tangible, domestic kind. Wyatt was influenced by visiting a London tower block as well as the literary source. This was not totally uncharted territory for the show (the Greek Chorus of Arak and Etta in 1985's Vengeance on Varos isn't far away), but depicting holiday camps, shopping centres and street corner cafes wasn't a regular occurence.
Secondly, previous Script Editors had often returned to the stories they'd consumed as young men (be these Horror films, pulp adventures or classical mythology). Comics and the New Wave of Science Fiction were the stories that Cartmel had consumed, and informed his Doctor Who stories as a result.
2000 AD's larger-than-life satires were melded with a literary ambition, both informed by a social conscious and dissatisfaction with the status quo. Mature content in both mediums influenced the show towards Edgelord tendencies (more apparently in Cartmel's Doctor Who comic strips).
Having been hired to play the multi-Doctor story version of the Second Doctor, Seventh Doctor actor Sylvester McCoy was delighted to be able to play a darker character; someone more like the Second Doctor we see in The Web of Fear or The Evil of the Daleks.
From Cartmel's Doctor Who comics and, indeed, the New Adventures novel range, you can see how far this could be pushed (with Paul Cornell's Love and War being an excellent example). On television it led to a teacher/pupil relationship with new companion Ace that bordered on sustained torture.
Season 26, the final season of the show's original run, contains much that would be familiar to viewers of the Russell T. Davies era of Doctor Who: a companion from contemporary London, stories set on council estates, a melancholy or brooding Doctor and the idea of the Doctor turning his companions into weapons.
It isn't true to say that Cartmel's series inspired Russell T. Davies though. Rather, it's a case that Cartmel was heading in the same direction that Davies would have gone anyway. This is still a cause for praise.
However, while his ideas and approach were confident, bold, and divisive, Cartmel's nuts and bolts storytelling was patchy. While stylistic choices influenced this, there was a recurring issue with stories over-running and being brought down to broadcast length in post-production.
This was Cartmel's first job in television, and his writers were also inexperienced. Despite this he had the confidence to force his vision onto the show. While the end products differed, Cartmel had similarly gung-ho approach to Christopher H. Bidmead. Both Script Editors remain divisive but passionate about their approach and the work they did on the show.
In the end, unloved by the BBC, scheduled against big hitters and averaging 4.15 million viewers an episode, Doctor Who was cancelled. The BBC were looking to other companies to produce Doctor Who in some form. The production office closed on the 31st of August 1990.
Andrew Cartmel became just another Casualty script editor.