Sheffield
From the hills of the city, to the crane yard to the water tower and architecture. The episodes filmed in Sheffield, The Woman Who Fell to Earth and Arachnids in the UK put a cinematic spotlight on the beauty of Sheffield.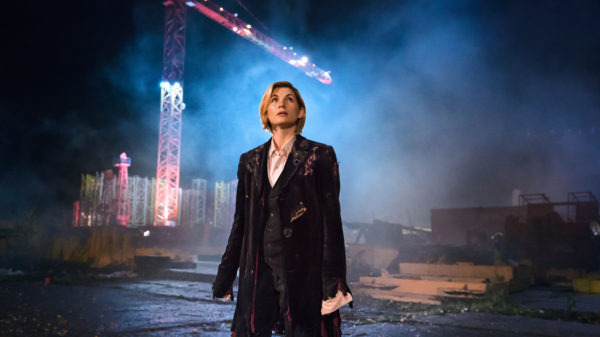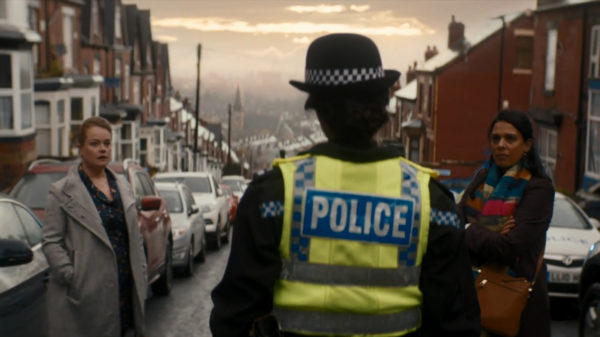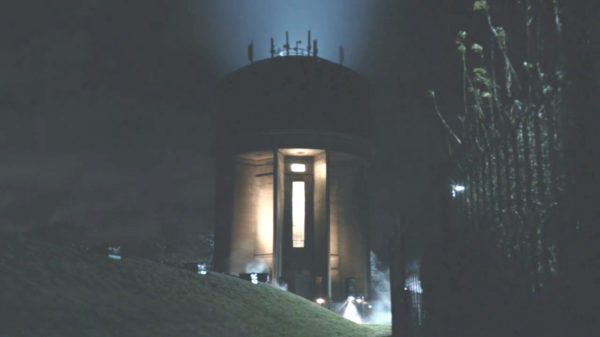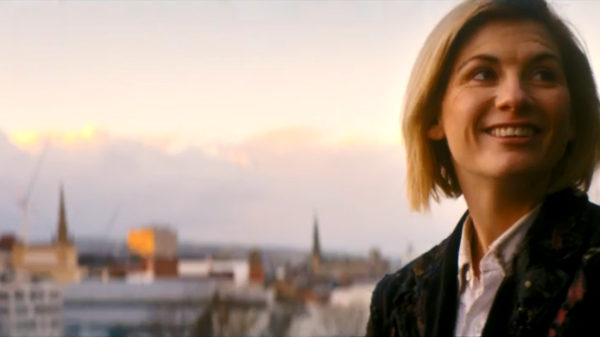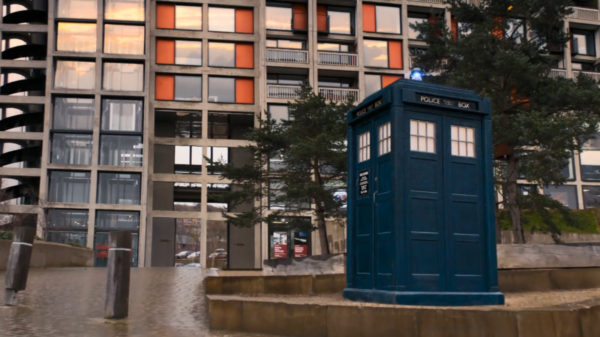 South Africa
Abandoned water park, Macassar Beach Pavilion, Paarl Rock and the streets of Cape Town were some of the beautiful settings utilized for The Ghost Monument and Rosa.
Cast and crew didn't neglect to take a cable up to the top of table mountain, view the penguins at Boulder Beach, visit the shops in Cape Town or visit Robben Island where Nelson Mandela was imprisoned during the seventeen-day filming period.
The production is rumoured to return to South Africa for more filming later this month.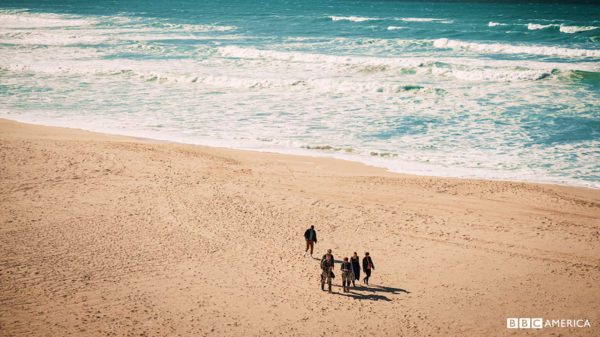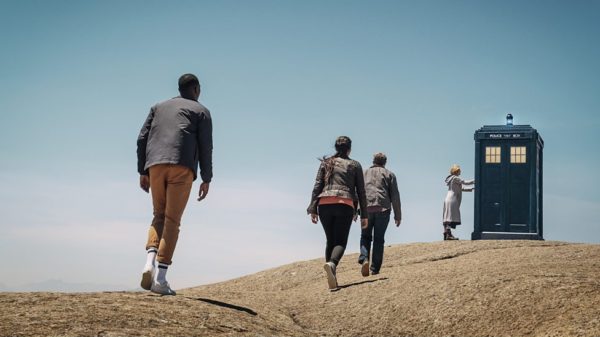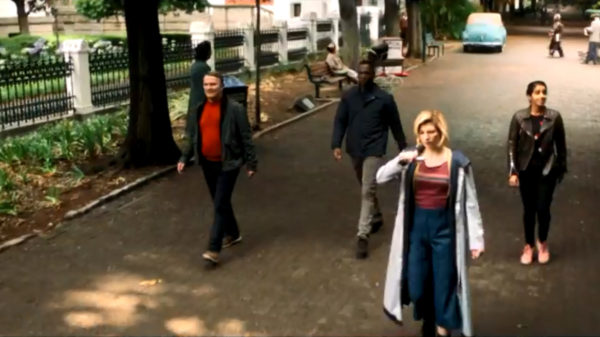 The Tsuranga Set
A dazzling hospital spaceship set was created by production designer Arwel Wyn Jones and the art department at Roath Lock Studios in Cardiff for The Tsuranga Conundrum. The Tsuranga set's gleaming white walls were a refreshing change to some of the murkier settings in Series 11 and a nice foil for coloured lighting.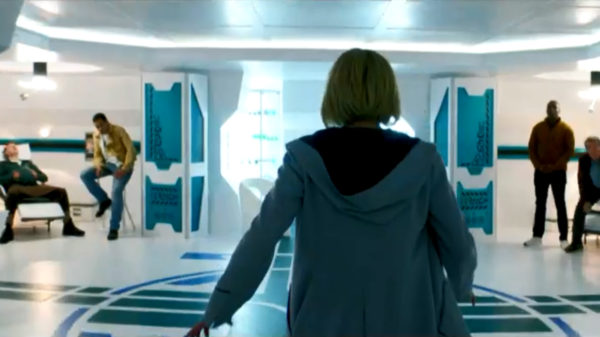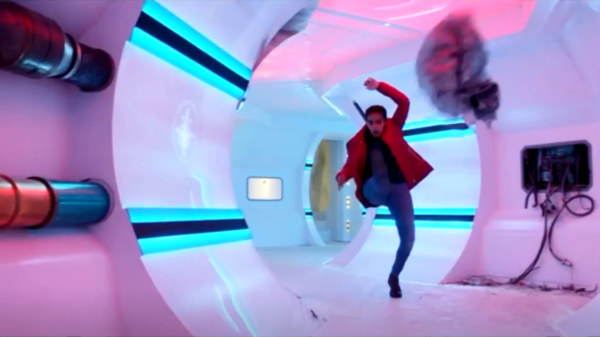 Andalusia
Unlike South Africa, the filming based in the town of Aldeire in Granada, Spain was used for one episode only. The hilly location, graced with olive tree groves and wildflowers stood in for 1947 Pakistan in Demons of the Punjab. The nearby early 16th century Castillo de La Calahorra, not used for the filming, is a stunning Italian Renaissance castle.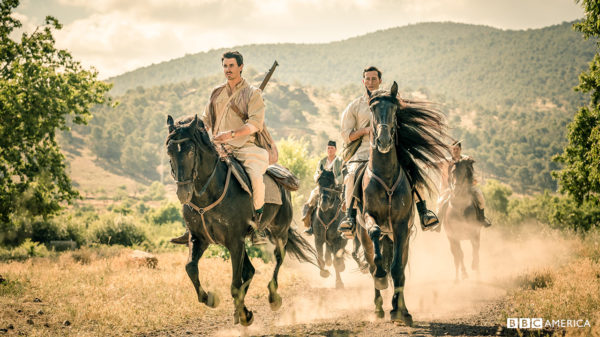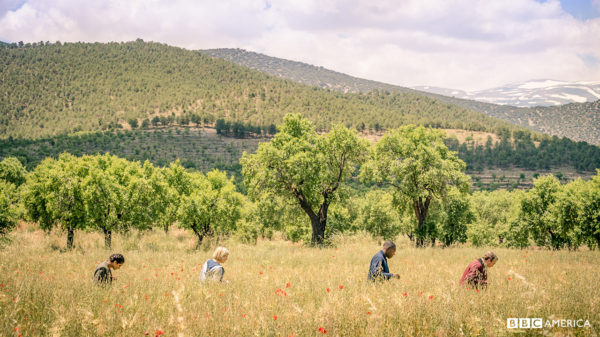 A hillside near Brynhyfryd, Swansea
A conifer forest on a hill in Wales is shown in this publicity still taken during the filming for It Takes You Away. The background scenery was changed in post-production to include more precipitous Norwegian snow-capped mountains and a fjord inlet but the Swansea scenery is stunning on its own.