Doctor Who filming continued in and near Gloucester Cathedral on Thursday, May 23 after filming the previous day.
Jodie Whittaker delighted fans by stopping to greet them. Nick Pasquet, who agreed to let us use his photos, shared his story of the encounter:
"I arrived at Gloucester Cathedral at 10:30am and within 10 minutes, Jodie immediately made a specific effort to come and meet the fans. She gave everyone their own time, asking everyone's names as well as taking photos for older fans. She was full of energy and looked happy to be interacting with fans of all ages. A fantastic experience and day!"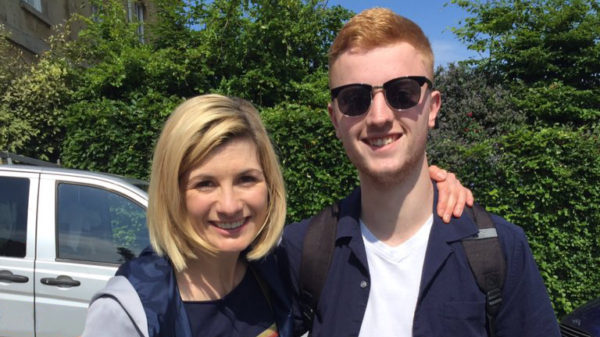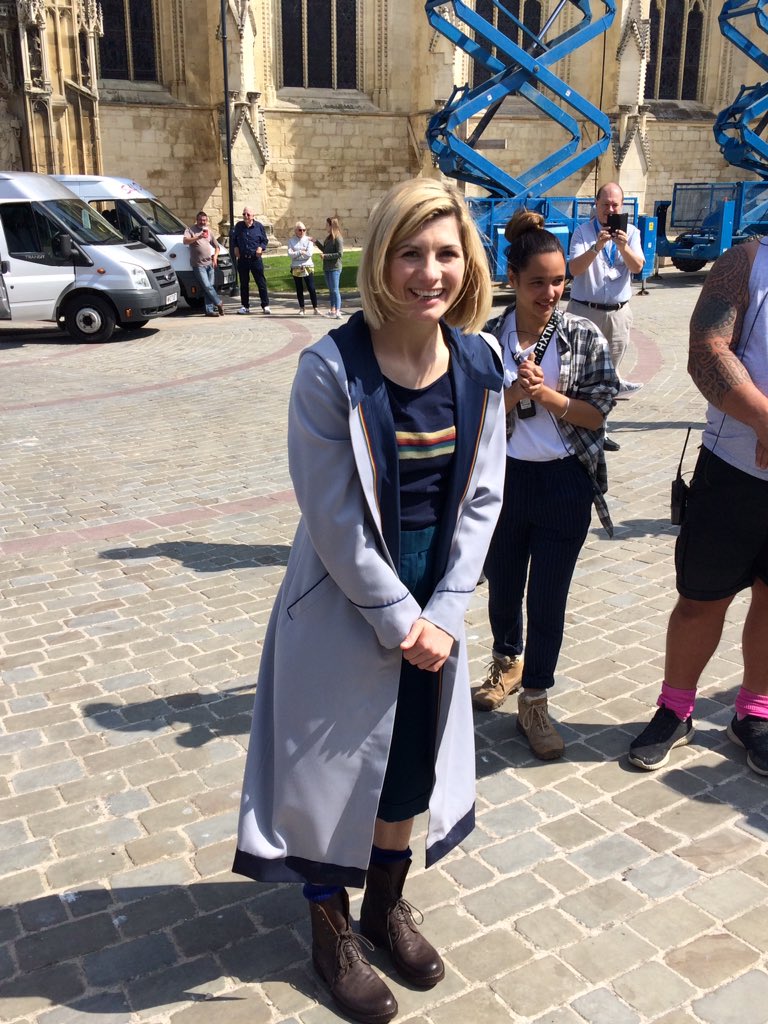 OMG just seen #jodiewhittaker 😭😭she is the most adorable human on the planet 😍❤ pic.twitter.com/rdfWGVQSLg

— shannon🌈🦄 (@shan_IGGY_xo) May 23, 2019
Look who's here ! #dwsr pic.twitter.com/dxhE7zaf4N

— Aiden 🔴⚪️ (@aiden_gooch) May 23, 2019
View this post on Instagram
When Jodie Whittaker was finished greeting her fans, she left to film inside the Cathedral.
Doctor Who Producer Nikki Wilson was busy on nearby Berkeley Street producing special effects shots with two actors dressed as Judoon in front of a green screen.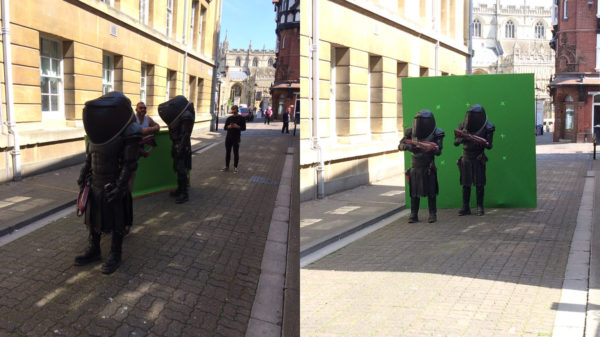 We are grateful to Nick Pasquet for the quote and the use of his photos. You can follow him on Instagram.
According to an inquiring onlooker, it is Episode 6 of Doctor Who Series 12 filmed in Gloucester.
BBC Director General Tony Hall said the series will premiere "very early" in 2020.
We will continue to bring you news of Series 12 production as it occurs.