BBC Two has announced the commission of a new season of romantic comedy Boy Meets Girl.
Starring Rebecca Root, Harry Hepple (Misfits), Denise Welch (Coronation Street) and Janine Duvitski (One Foot in the Grave), the series launched on BBC Two in September.
> Buy Season 1 on DVD on Amazon.
The story of a love affair between an older transgender woman and a younger cisgender male, Boy Meets Girl recently won the Trans Media Award at the Stonewall Awards.
Season 2 will begin filming in Manchester next month and is will air on BBC Two later in 2016.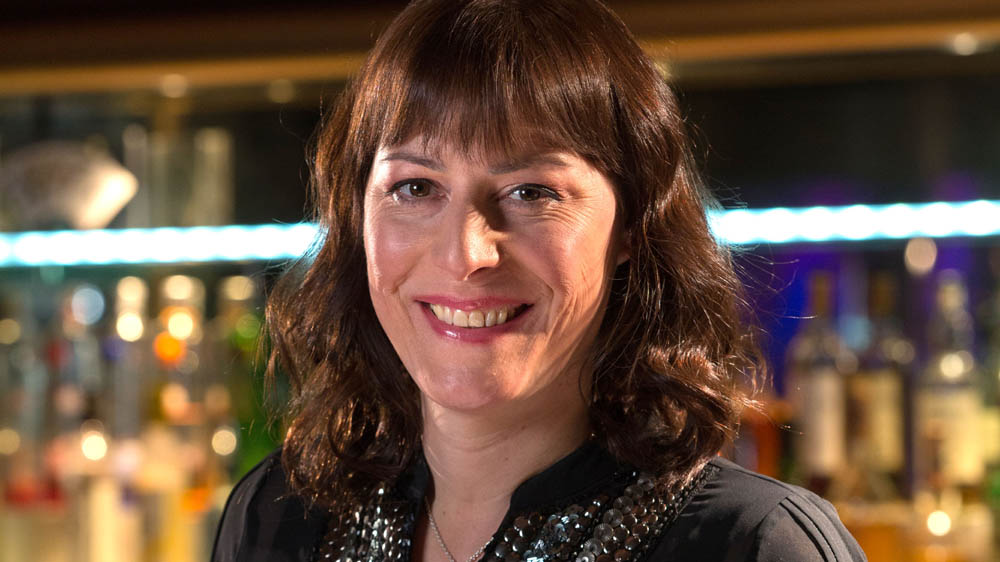 Shane Allen, BBC Controller of Comedy Commissioning, commented: "This series demonstrates comedy's unique ability to bring insight, warmth and understanding to challenging subjects, and encapsulates the three bedrocks of the BBC's duty to inform, educate and entertain. A welcome return for this warm-hearted love story with a twist. Expect lots more out and out bawdy comedy alongside some very tender and touching moments in this very modern take on a rom-com."
Kristian Smith, Commissioning Editor for BBC Comedy, added: "Following the overwhelmingly joyous response to series one, the team have worked tirelessly to develop series two of this incredibly important comedy. Boy Meets Girl returns exploring all the new comic turns in Leo and Judy's romance; we will see some surprising shifts in some of their family members as attitudes and circumstances have changed since we last saw them. This year, we will also explore a whole new Trans experience."
Discussing the possibility of a second season, actress Rebecca Root told CultBox last year: "From my own personal perspective I'd love to see Judy and Leo take their relationship to the next level, moving in together maybe. I think that's something that people do isn't it?"
The official synopsis for Season 2 reads: "By the conclusion of the first series, Judy and Leo had won the support of both their families and had declared their enduring love for one another.
"In [Season 2], viewers will see them navigate their relationship through new choppy waters. It's not easy getting to really know another person when you don't have a place of your own! Judy will befriend a young transgender man and Leo will embrace the world of work.
"Tony will have to decide how to spend his redundancy money and Jackie will discover love. Pam and Peggy will compete to see who can be the most supportive mother and James might just have to find a job! Last time Leo proposed to Judy she laughed at the very idea. Will he ever find the courage to try again?"
Watch the Season 1 trailer…
Are you looking forward to the return of Boy Meets Girl? Let us know below…