Steven Moffat has confirmed that the fourth season of Sherlock is finally getting closer to production.
Moffat told Collider: "Mark [Gatiss] will be starting [to write] very soon. He may have started. I've got to finish my Doctor Who Christmas special, and then I'll be straight onto Sherlock after that."
He added: "We haven't started, but we've planned. We know what we're doing. Haha. Or we think we know what we think we're doing. There are a couple of things we've got lined up that are really quite strong surprises, but we'll see."
> Here's everything we know about Season 4 so far.
Asked when the new season is expected to begin filming, the writer said: "I think we're shooting next year, April-ish."
> Buy the complete Season 1-3 boxset on Amazon.
Season 3 began filming in March 2013.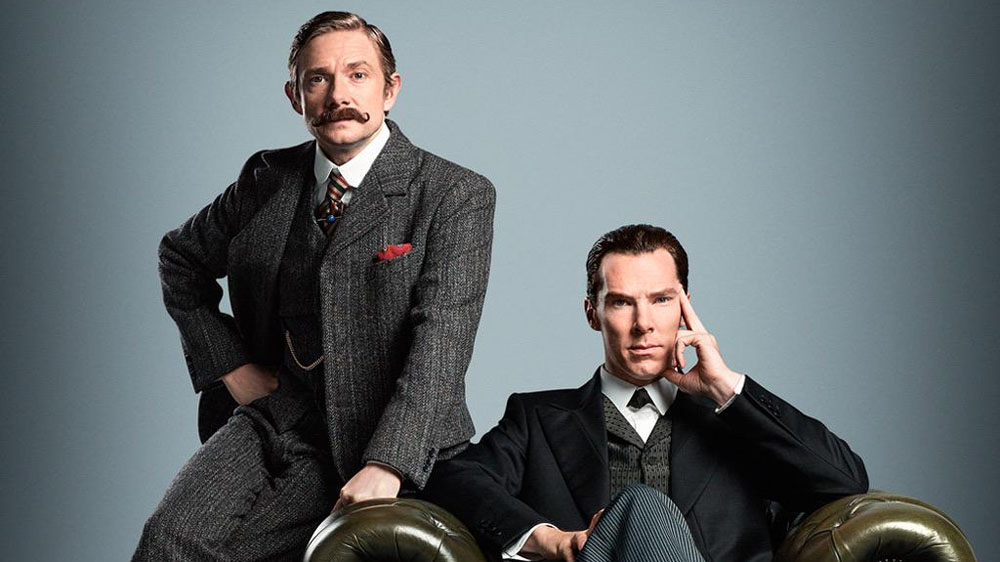 Moffat has also hinted that the show's upcoming one-off Victorian special will have "a Christmas-y element".
> Pre-order the Christmas special on DVD on Amazon.
Are you looking forward to Season 4? Let us know below…