There's a reference to a scene in the 2019 Doctor Who New Year's special Resolution in one of the two the new promotional photos released on October 8 for the the upcoming Doctor Who festive special Revolution of the Daleks. The clue is located on the table at which the Doctor's companions are seated at Graham O'Brien's house in Sheffield.
According to Mandip Gill on the Doctor Who Spotlight panel, the three are discussing a new Dalek threat in the absence of the Doctor. They are unable to contact the Doctor and are unaware she is imprisoned.
In Resolution, the Dalek controlling Lin speeds to the MDZ Research security archives in Yorkshire, kills a security guard and retrieves a Dalek gun the company has in storage.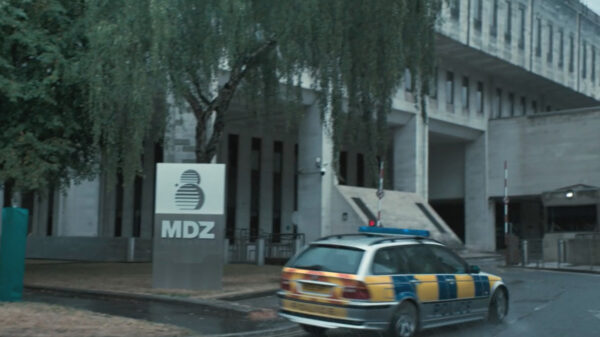 It seems the Doctor's companions are interested in researching the very same weapons research company, according to one of the notes on the table, here enlarged and rotated 180° for readability.
Including a new Dalek design which is very similar to the Reconnaissance Dalek in Resolution, we have another connection to the Resolution plot.
Though the captions that came with the two teaser photos released by BBC Studios for the upcoming special don't identify the transmission date ("TX: n/a"), they curiously give the "Programme Name" as "Doctor Who Christmas Special 2020."
Both photos were taken by unit stills photographer James Pardon.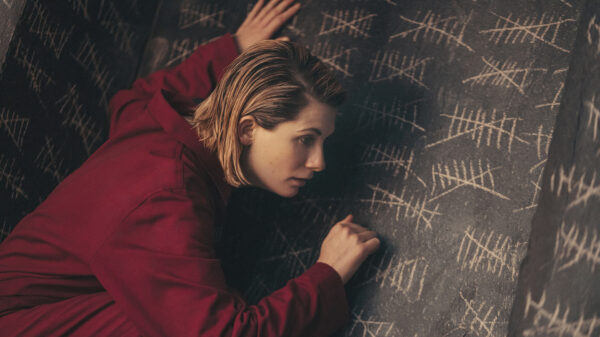 Written by Chris Chibnall and directed by Lee Haven Jones, Revolution of the Daleks is set to air sometime during the festive season this winter.