The cast and crew of Doctor Who Series 11 have accepted honorary doctorates from Sheffield Hallam University.
Two episodes of Series 11 were based in Sheffield, The Woman Who Fell to Earth and Arachnids in the UK.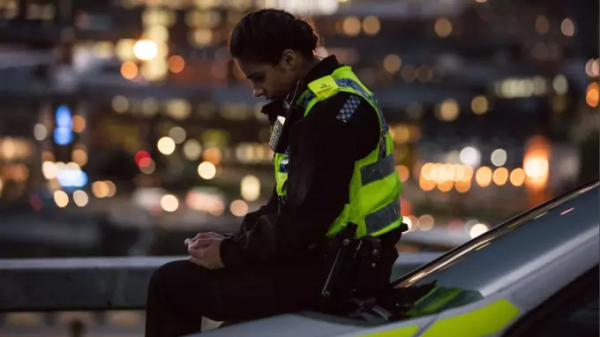 Showrunner Chris Chibnall, Executive Producer Matt Stevens, actress Mandip Gill and casting director Andy Pryor participated in the a question and answer session at the student union after picking up their degrees on November 20.
Thanks Dr @RuthDeller for bringing us this amazing conversation with Dr Who's production team featuring Chris Chibnall, Mandip Gill , Matt Strevens and Andy Pryor !#DoctorWho #shumedia #Television #series #scifi @C3RINews @sheffhallamuni @hallamunion @MandipGill @MattStrevens1 pic.twitter.com/VLXkCedH1V

— Hantian Zhang (@HantianZ) November 20, 2019
Chris Chibnall was awarded the honour of Doctor of Arts.
"From the moment we made the decision for the Doctor to fall out of the sky into the streets and homes of Sheffield in 2018, the residents and the city have treated us brilliantly, on screen and off. Doctor Who is a massive team effort so it's particularly special that this citation is for the whole cast and crew."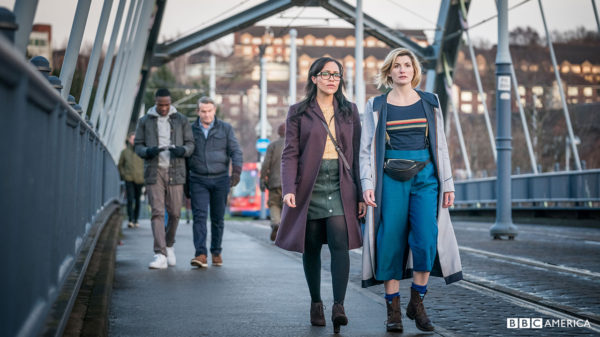 During the question and answer session Chris Chibnall acknowledged that the Cybermen will return for series 12 along with the Judoon.
Daleks were spotted during the filming block for the special, which will not air until much later after Series 12.
Someone asked about Daleks, Chris said 'don't get your hopes up this season…but we have the Judoon!' He looked at Matt briefly and then said 'AND CYBERMEN'

— jase. (@JAYYTW) November 21, 2019
Chibnall also said the opening episode of Series 12 "will be the biggest episode in the show's history".
Also said 'Episode One will be the biggest episode in the show's history, and we will soon learn why.'

— jase. (@JAYYTW) November 21, 2019
Sounds exciting! We will bring you additional Doctor Who Series 12 news as we learn more.