This news summary on the tenth 21st Century season of Doctor Who will be updated regularly as more details are revealed.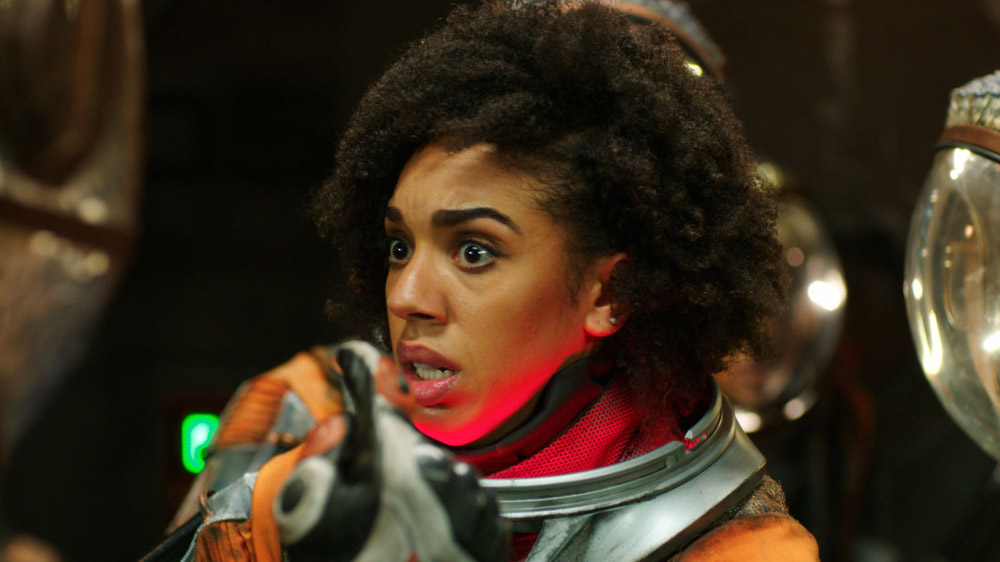 Written by Jamie Mathieson.
Directed by Charles Palmer.
Guest starring Kieran Bew as Ivan, Justin Salinger, Peter Caulfield as Dahhren, Mimi Ndiweni and Karen Brayben as Ellie.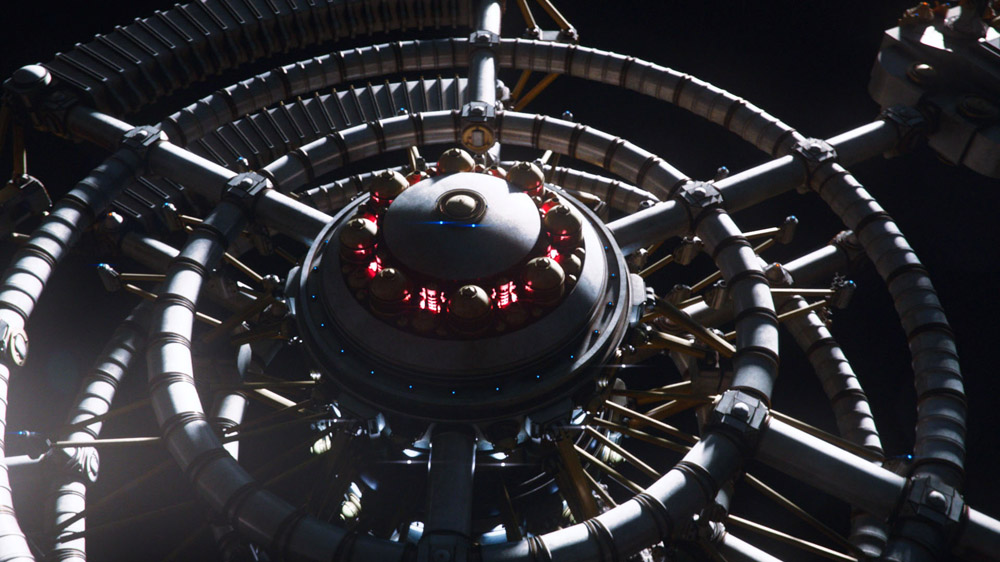 Steven Moffat: "Oh, this is a stormer of an episode! … his new one is his BEST one. It's scary, and funny, has awesome monsters, and a savage line in satire. I love it … it's like the best of 'old' Doctor Who meeting the best of 'new' Doctor Who, and going on a lovely date, with snogging."
Jamie Mathieson: "Well, my episode this year is very, very scary. Like, seriously so. 'Let's go behind the sofa and just stay there until it's over' scary."
Jamie Mathieson: "It's got more shocks and tense scenes than anything I've ever written. It's also a taut thrill ride, a gag fest, a pitch black satire and, for the first time I'm writing for Bill and Nardole!"
Matt Lucas: "@Jamti love love love your script"
Jamie Mathieson: "[I've submitted] a load of ideas for [Season 10]. Hopefully the Doctor Who camp is still happy with me … it's been great so far."
Written by Steven Moffat.
Directed by Daniel Nettheim.
Guest starring Michelle Gomez as Missy, Laurent Maurel as Nicolas, Corrado Invernizzi as Cardinal Angelo.
Episode 7: 'The Pyramid at the End of the World'
Written by Peter Harness.
Directed by Daniel Nettheim.
Guest starring Daphne Cheung as Xiaolian (Chinese military commander), Togo Igawa as Secretary General.
Peter Harness: "I'd love to do something with the Mara and/or the Krynoids. And I have an idea for bringing something/one else back which I'm not going to tell you in case I'm allowed to. Cause I wouldn't want to spoil the surprise."
Peter Harness: "I've written a lot of historical stuff, so that might be something to have a go at."
Episode 8: 'The Lie of the Land'
Written by Toby Whithouse.
Directed by Wayne Yip.
Toby Whithouse: "Steven [Moffat]'s done the first one, Peter Harness did the second and I've done the third. It's set modern-day… and I think anything more than that and Steven will come round and kick me in the shin!"
Continued on the next page…