New images and a trailer were released for the 2019 Doctor Who New Year's special, Resolution.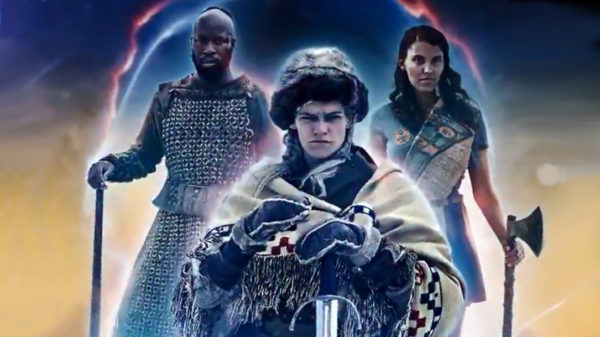 The above image depicts three warrior characters from Resolution who are not portrayed by anyone on the main guest cast list. They appear to be from disparate periods of history and cultures.
The actor on the left actors was spotted filming at Newton Beach in PorthCawl on July 12.
There are some more photos from the July 12 filming here, including a tent and a stone monolith with markings.
The trailer:

"This is the DNA of the most dangerous creature in the universe. It's been buried on Earth since the 9th century. It's not going to stop until it's taken control of this planet. It's gonna kill anyone that gets in its path."

The Doctor, Resolution trailer
The trailer breakdown: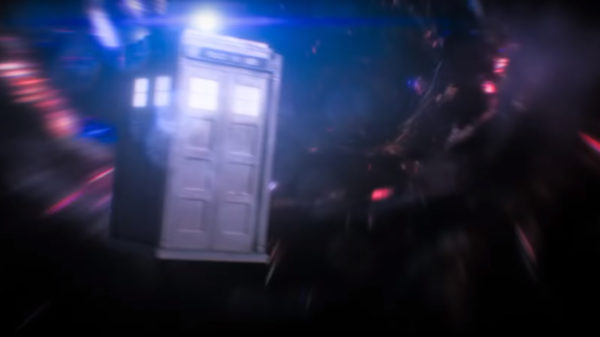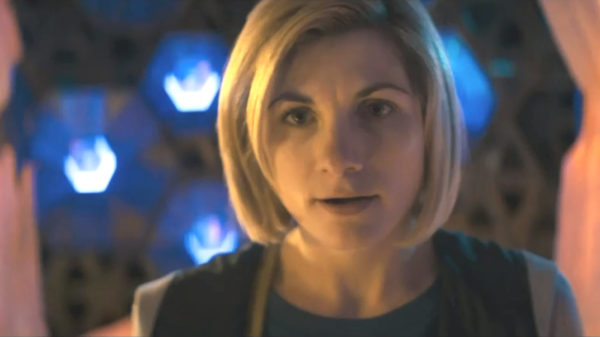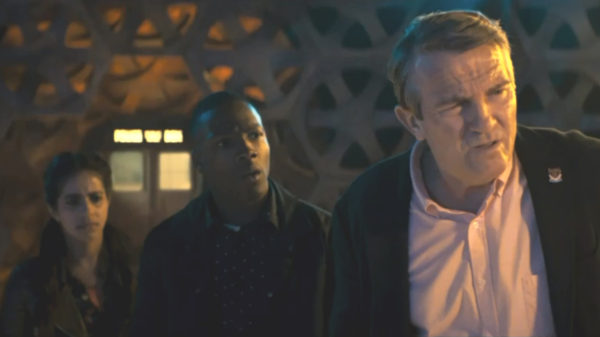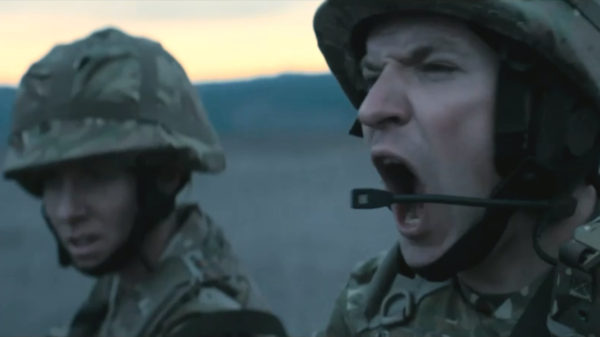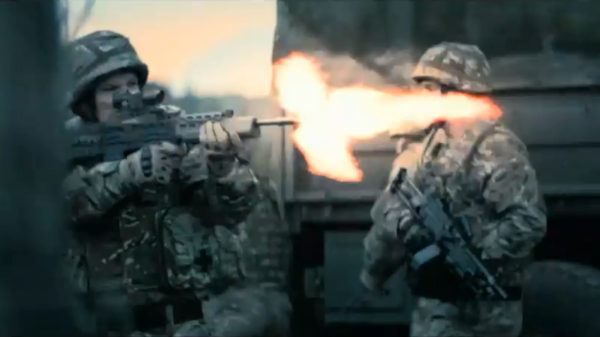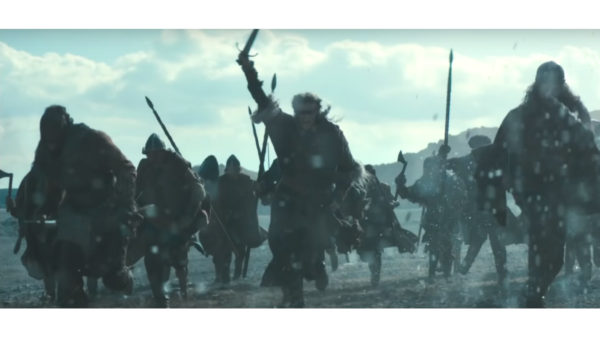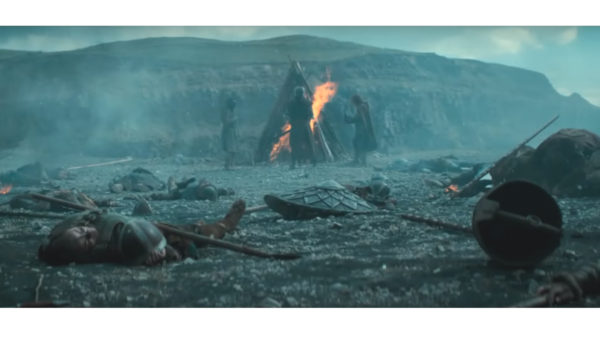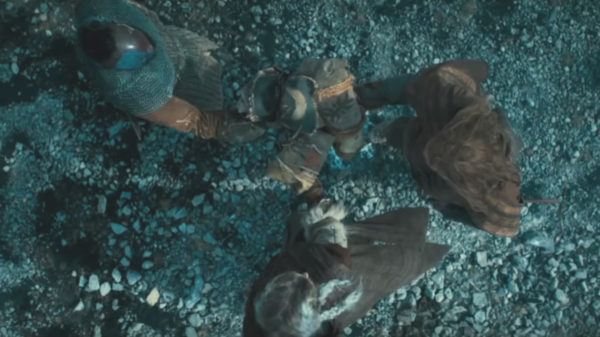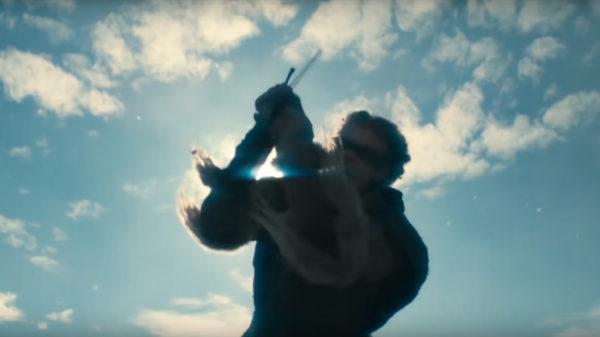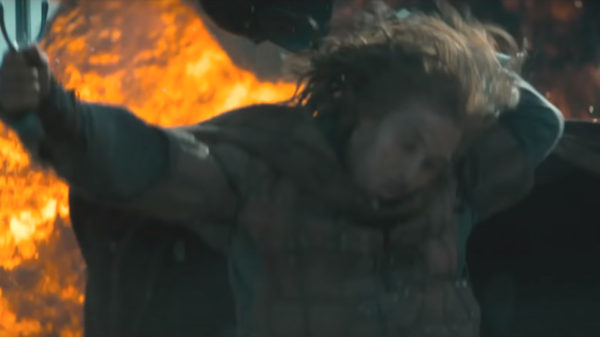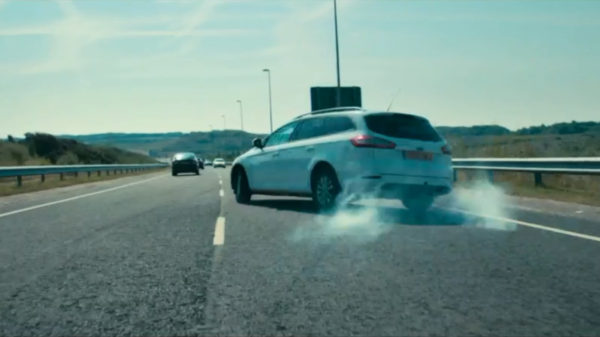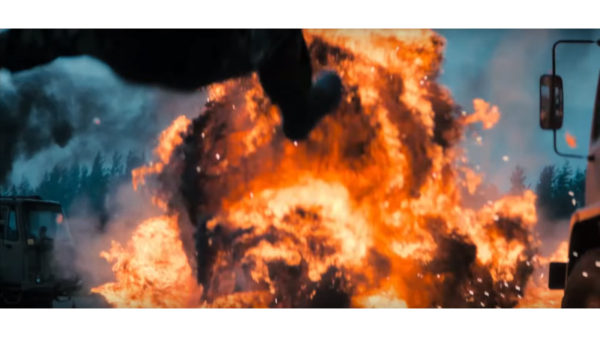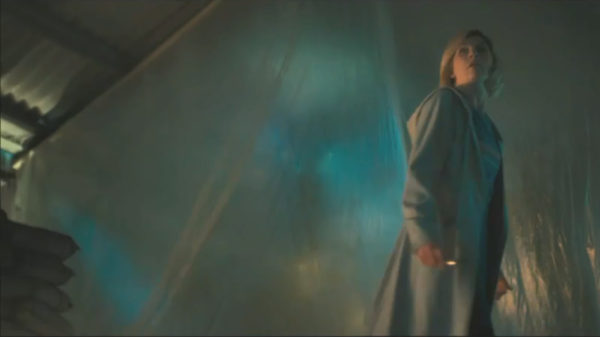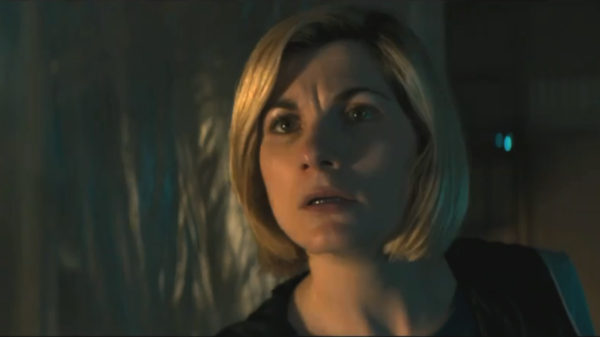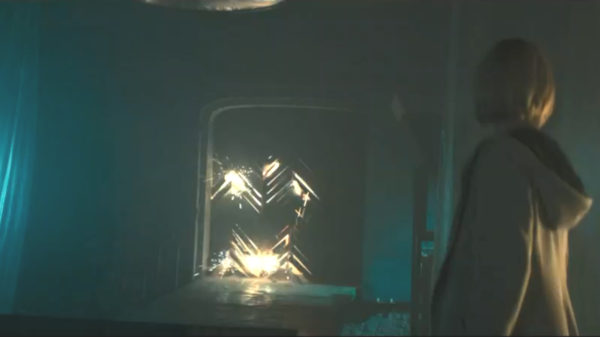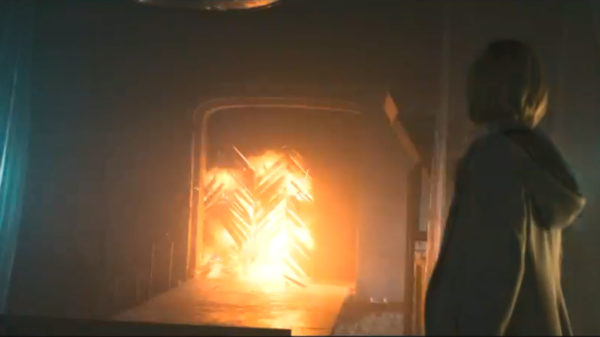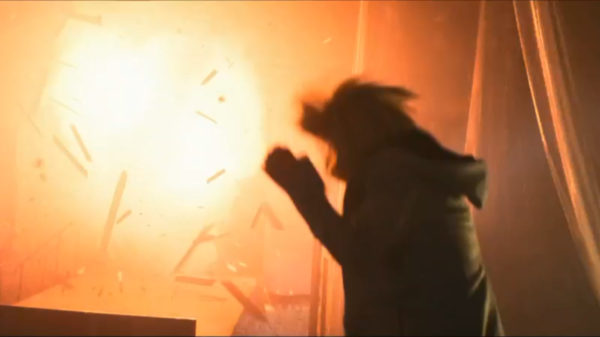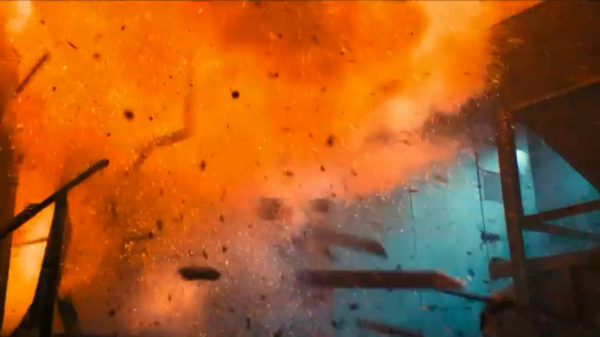 Below is likely the most interesting of all the stills. Can you make out a familiar shape?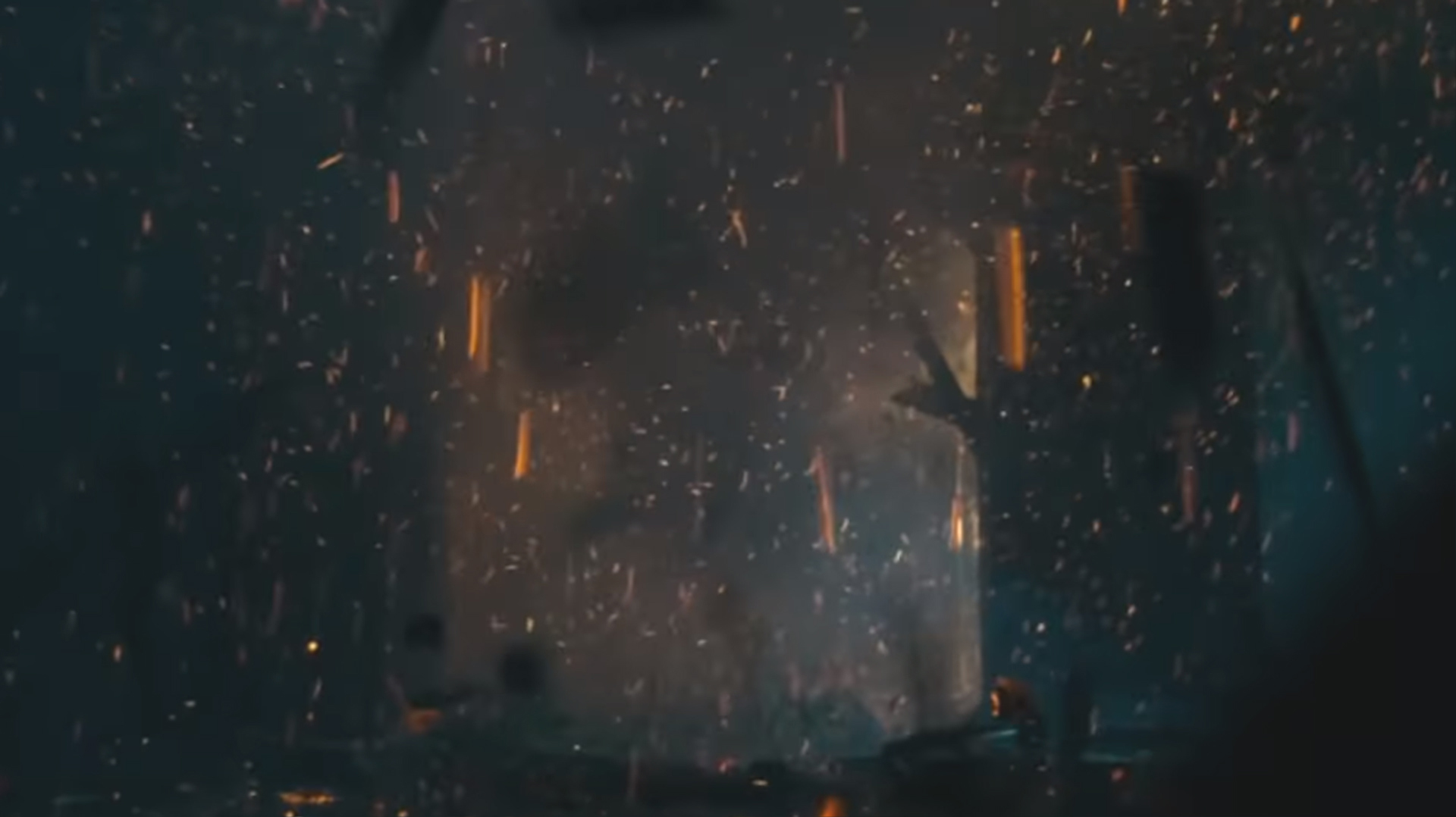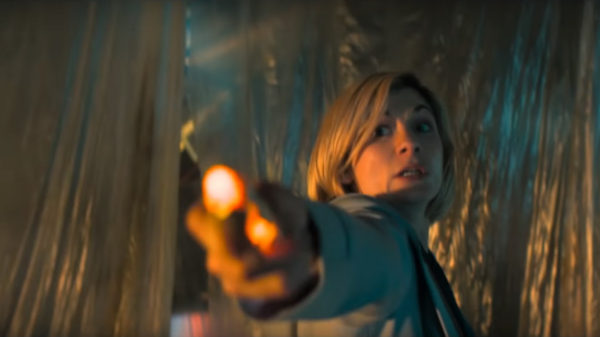 The guest cast list and the names of their characters:
Charlotte Ritchie: Lin
Nikesh Patel: Mitch
Daniel Adegboyega: Aaron (likely Aaron Sinclair, Ryan's father)
Darryl Clark: police officer Will
Connor Calland: security guard Richard
James Lewis: Farmer Dinkle
Sophie Duval: Mum
Callum McDonald: Teen
Harry Vallance: Teen
Michael Ballard: Sergeant
Laura Evelyn: Call Centre Polly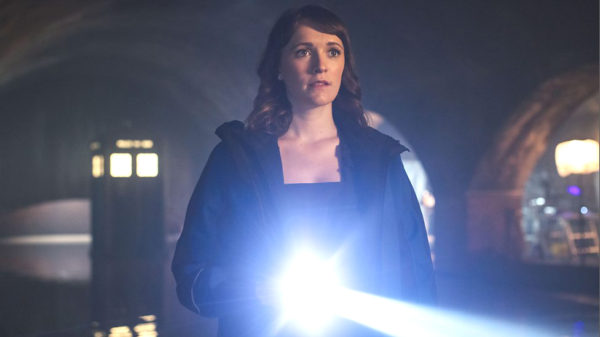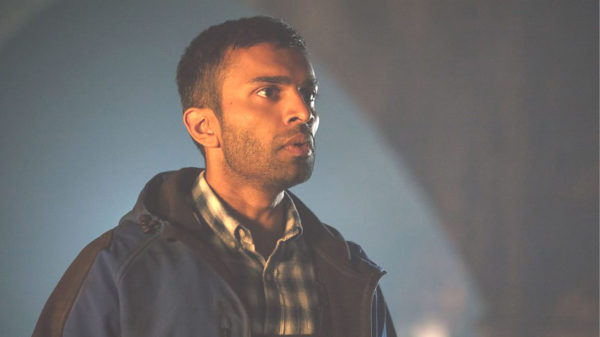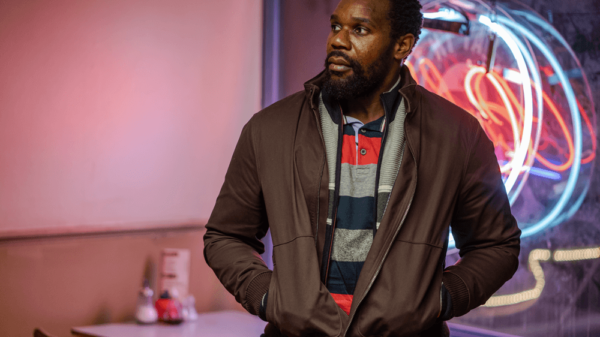 CultBox composite synopsis:
As the New Year begins, the Doctor, Ryan, Graham and Yaz return home to find a terrifying alien evil is stirring. DNA from the most dangerous creature in the universe has been buried on Earth since the 9th century. The creature is relentless. It will kill anyone who tries to get in the way of it taking control of the planet.
Written by Chris Chibnall and directed by Wayne Yip, Resolution airs on Tuesday, January 1 at 7:00 p.m. on BBC One, and 8:00 p.m. on BBC America.