The UK based streamer is branching out into Denmark, Finland, Sweden and Denmark in 2022. 
Following a new distribution deal, BritBox International is preparing to double its roster of countries. They currently stream archive British shows to the UK, the US, Australia and South Africa; from early 2022 the streamer's reach will encompass Scandinavia too.
In Denmark, Finland and Sweden, an agreement with pay-tv provider C More will see BritBox available to its customers. Non C More subscribers able to sign up directly too.
In Norway, it's coming via TV2.
Shows will offer the option of both local language and English subtitles.
Announcing the deal Reemah Sakaan, the CEO of  BritBox International said: "BritBox International has built a fast-growing subscriber base in North America, Australia, UK, and South Africa who are passionate and loyal British television viewers. We are delighted to be working with C More and this advancement into the Nordics marks our next step in global expansion, underlining our confidence in the ever-growing popularity of British programming and the distinctiveness of BritBox."
On behalf of C More, Head of Commercial Anna Chrona added: "British drama has been loved and appreciated in the Nordics for generations, and it is therefore a huge privilege to give our viewers this unique access to the great collection on BritBox."
Not just archive content
While the streamer's bread and butter is vintage BBC and ITV content, it has begun to commission new shows too. These include a revival of Spitting Image, as well as the upcoming Magpie Murders and Irvine Welsh's Crime.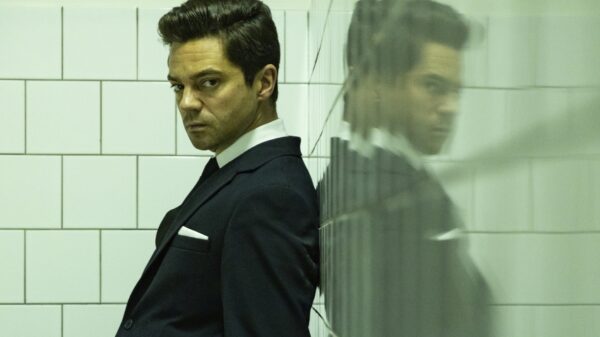 Additionally, they've secured a few shows which haven't had a British TV airing, such as Spy City. They've also booked 'premiere windows' for shows before they go on the free-to air channels in the UK, such as Professor T and the second series of Sanditon.
In the UK, of course, BritBox is home to a wealth of cult shows, including classic Doctor Who. Two of the recently released Troughton animations, The Faceless Ones and Fury From the Deep are to be added in time for Christmas.
In a competitive market alongside Netflix and Disney+, it will be interesting to see if BritBox can make some headway.