BBC America released new images for the ninth episode of Doctor Who Series 11,  It Takes You Away.
The images give a first glimpse of Christian Rubeck as Hanne's father Erik.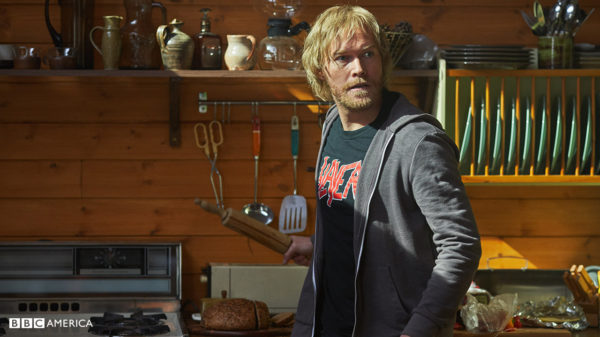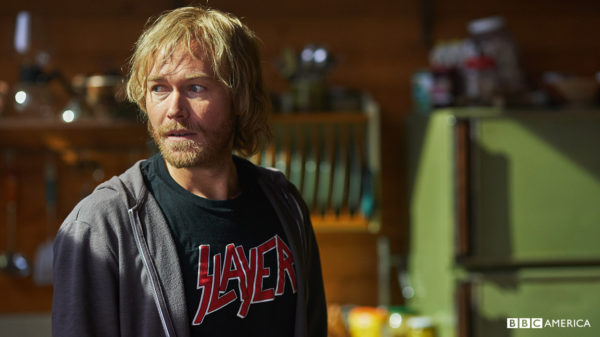 Hanne is played by Ellie Wallwork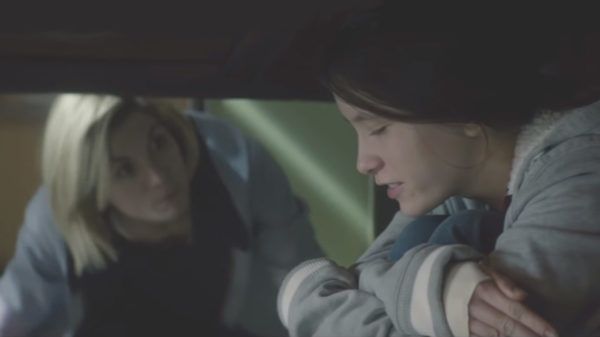 Ellie Wallwork gives a bit more information in a interview published in TV & Satellite Week magazine:
There are definitely a couple of scary monsters, but not only is it physically scary, it's psychologically gripping ‒ there are quite a few themes that you wouldn't think would be tackled in this type of episode. It will surprise people.

The Doctor finds [Hanne] abandoned in a cottage. Her dad has left her alone for a few days, but he's been gone longer than expected. There's a monster in the woods that howls at night, which terrifies her because she thinks it's taken her dad away. The Doctor and her friends want to help her get him back but they soon realize the forces in the woods are far darker than they ever could have imagined.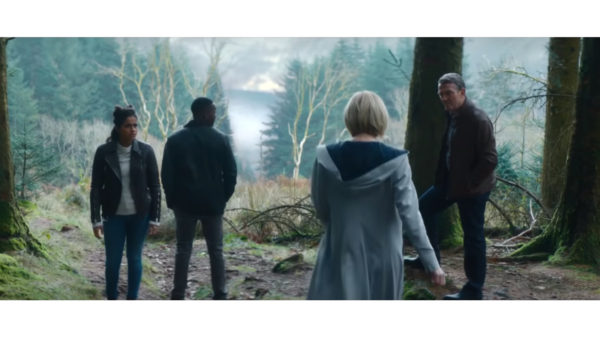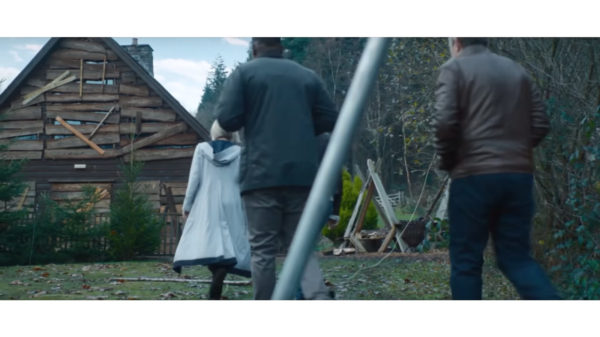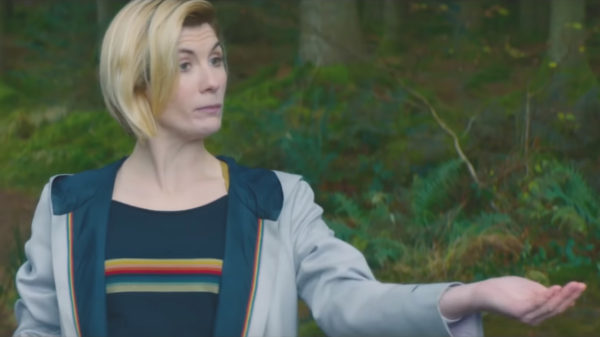 Who are the monsters? There's a character named Ribbons played by Kevin Eldon who has not shown up in any of the publicity photos or trailer.
Chris Chibnall teased "Ribbons" in an interview published in Big Issue North. Who/what is ribbons? The answer might be in an Instagram post deleted by an extremely tall creature actor.
Paul Sturgess, the tallest man in Britain, posted a photo of himself  as a monster with very mole-like head with no eyes and a long, tubular snout. The monster's hands are white with long fingers and claws. Sturgess claims his scenes didn't make the final cut.
Don't worry guys, no spoilers here. I only posted the photos because was informed my character didn't make final cut

— Paul Sturgess (@paulsturgess_) October 12, 2018
Sturgess is pictured with a fellow creature actor dressed in leather and resembling a goblin with pointed ears. Perhaps this is Ribbons. The other creature actor appears comparatively smaller but keep in mind Sturgess' seven-foot, seven-inch frame. Kevin Eldon is five feet, ten inches.
A voice sounding very much like Kevin Eldon was heard in one of the trailers saying:
Such tragedies. Makes me … hungry.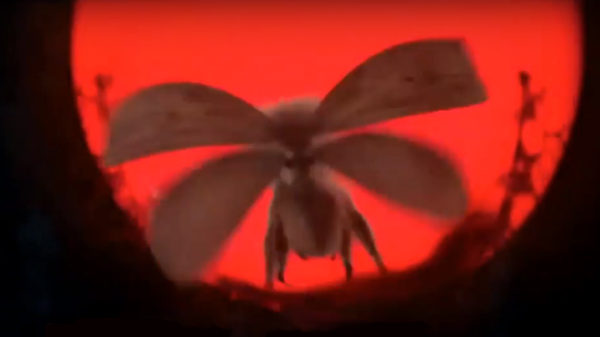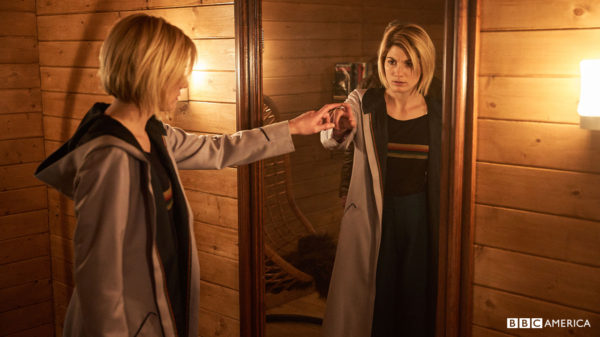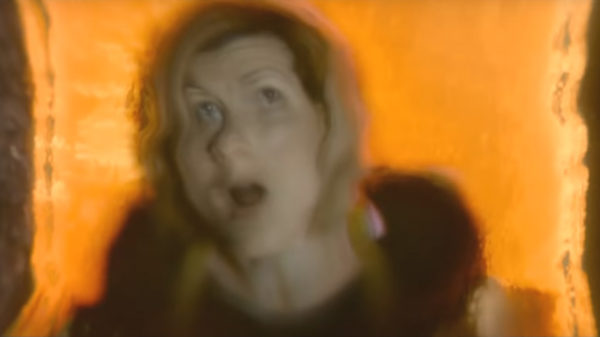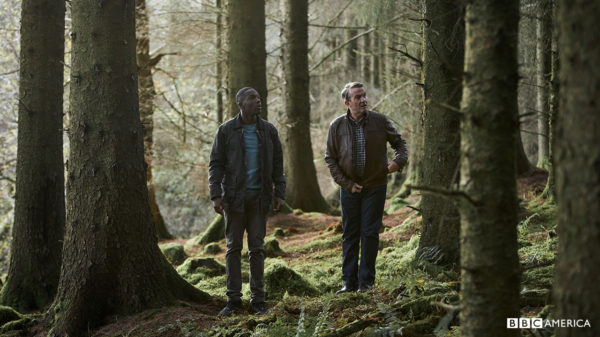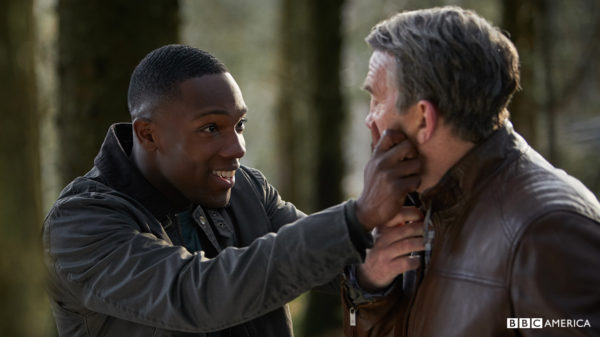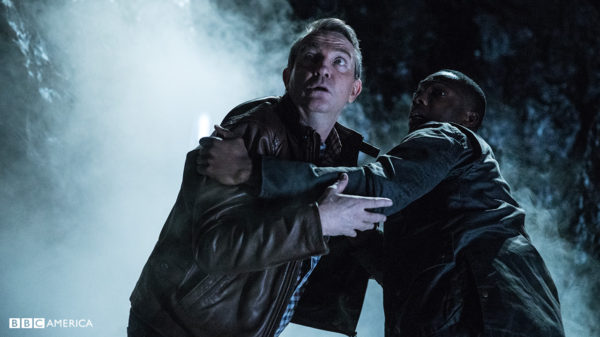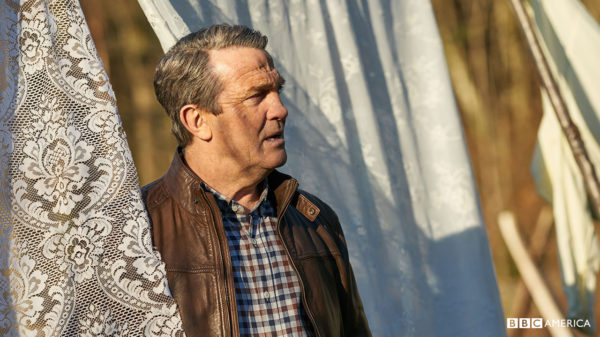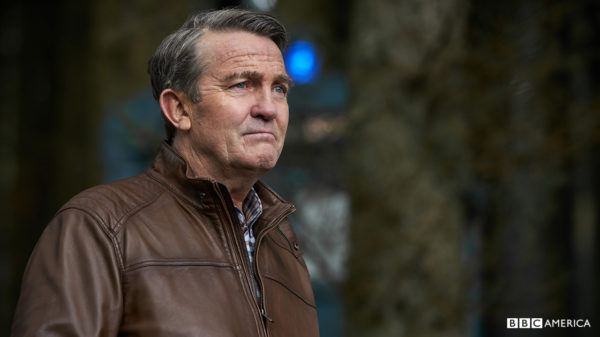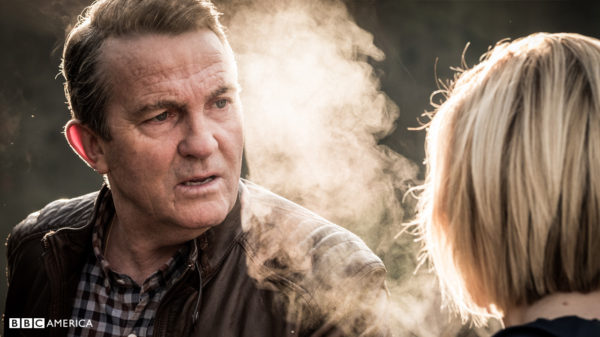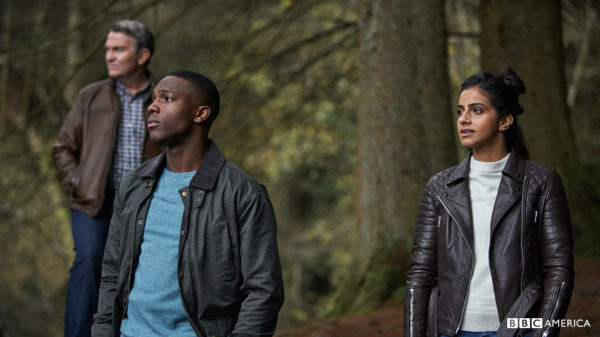 Not pictured is Lisa Stokke, likely playing Hanne's mother, Trine.

You can find out more about It Takes You Away here and here.
It Takes You Away airs on Sunday, December 2 at 6:30 p.m. on BBC One and 8:00 p.m. on BBC America.