According to the holiday issue of TV Choice magazine, the title of the Doctor Who New Year's special is Resolution.
In an interview in the magazine, Jodie Whittaker praised the script.
"When I first read the script, it was really exciting, because it touches on so many elements of Doctor Who, in the sense that it brings moments that are familiar, but then also it has a very modern feel to it."
Tosin Cole also commented about Ryan, who is estranged from his father, who deserted him when he was very young.  Ryan's father Aaron is believed to be played by Daniel Adegboyega in Resolution.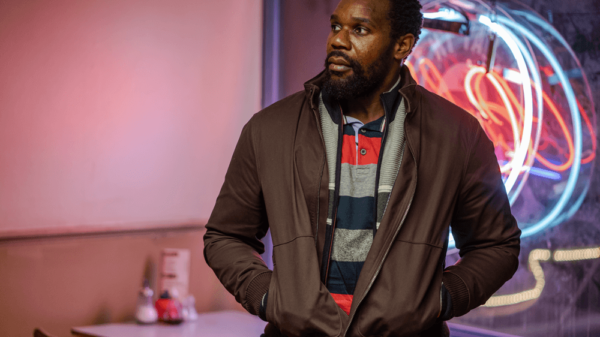 "It's going to be a very heartfelt episode for [Ryan], and an emotional journey. Basically, all the things that he was going through at the beginning of the series are rushing back, and we see how he deals with that."

"We can't say if any of us will be back for the next season. Who knows what will happen to our characters in the New Year's Day episode?"
Bradley Walsh hinted at a surprise in the special.
"There are some interlocking things in the show ‒ viewers will say, 'Wow, I didn't see that coming!' Hopefully the audience will see not just an adventure and escapism, which it it, but also realism and family drama."
Mandip Gill was more specific about the action in the special.
"There's a car chase and explosion ‒ it's bigger than the other episodes!"
In TV & Satellite Week magazine, Gill echoed Tosin Cole's comment about the possibility one character might not return for Series 12.
"I can't say much. We don't know what's coming in the next series, but if that was to happen, it would be for the right reasons."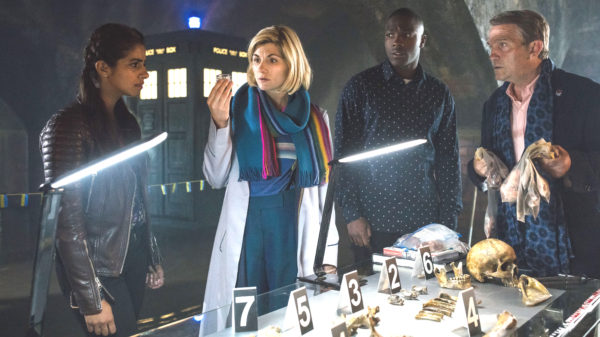 The guest cast list and the names of their characters:
Charlotte Ritchie: Lin
Nikesh Patel: Mitch
Daniel Adegboyega: Aaron (likely Aaron Sinclair, Ryan's father)
Darryl Clark: police officer Will
Connor Calland: security guard Richard
James Lewis: Farmer Dinkle
Sophie Duval: Mum
Callum McDonald: Teen
Harry Vallance: Teen
Michael Ballard: Sergeant
Laura Evelyn: Call Centre Polly
CultBox composite synopsis:
As the New Year begins, the Doctor, Ryan, Graham and Yaz return home to find a terrifying alien evil is stirring. They must search for clues to a threat which has spanned the centuries of human history on Earth and threatens to destroy the planet.
Written by Chris Chibnall and directed by Wayne Yip, Resolution airs on Tuesday, January 1 at 7:00 p.m. on BBC One, and 8:00 p.m. on BBC America.