Steven Moffat has revealed at Comic-Con in San Diego that the upcoming Sherlock special will receive a limited cinema release.
The show's official Twitter feed announced: "BREAKING NEWS: Steven Moffat has confirmed that the #Sherlock special will be shown in selected cinemas worldwide!"
> Pre-order the Sherlock special on DVD on Amazon.
Written by the show's co-creators, Mark Gatiss and Steven Moffat, the one-off festive special is set in 1895 and sees Benedict Cumberbatch return as Sherlock Holmes, alongside Martin Freeman as John Watson and Amanda Abbington as Mary Watson.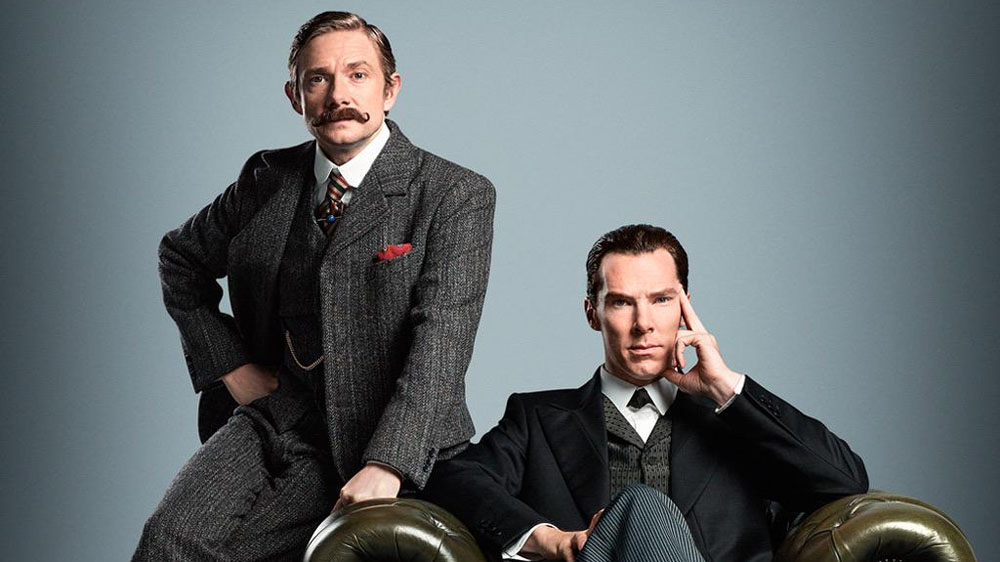 Discussing the gap between the broadcast of Sherlock in the UK and in the US, producer Sue Vertue commented that "the aim is to get closer and closer."
Watch the first clip from the episode…
> Buy the complete Season 1-3 boxset on Amazon.
Season 4 is expected to begin filming later this year.
> Here's everything we know about the special and Season 4 so far.
Are you looking forward to the special? Let us know below…