Now available on BBC Sounds, Jo Whiley presents a unique performance celebrating the 60th anniversary of Doctor Who recorded at Cardiff's BBC Hoddinott Hall recorded in a live concert on 28 September for BBC Radio 2.
The concert features the BBC National Orchestra of Wales and The BBC Singers conducted by Alastair King.
Whiley interviews Murray Gold, Segun Akinola and the three Doctor Who showrunners of the modern era, Russell T. Davies, Chris Chibnall and Steven Moffat.
Davies, in his typically expansive manner, contemplated musical plans for a fourth new series.
"One year, right, okay, Series… let me think, Series 4, okay, I'm going to write an episode that's all music and no dialogue."
The music includes composer Murray Gold's best known Doctor Who themes including I Am The Doctor, The Long Song, Doomsday and Abigail's Song (Silence Is All You Know).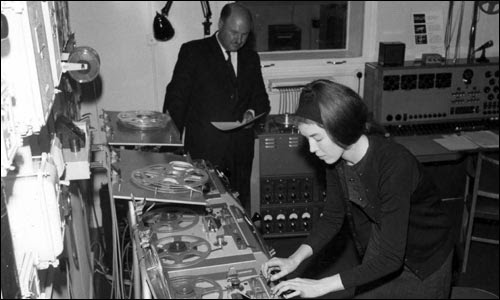 The classic years of Doctor Who are also featured by the Radiophonic Workshop's Mark Ayres and Peter Howell as they hark back to the days of The Sea Devils, City of Death and The Five Doctors.
There are brand new works premiered including The Woman Who Fell To Earth, a full length suite composed by Segun Akinola.
Murray Gold's new works are heard ahead the new season of Doctor Who in 2024; companion Ruby Sunday's wistful waltz theme The Life of Sunday and the strident, brass-heavy theme of the Fifteenth Doctor titled Fifteenth.
Doctor Who will return in November 2023 with three 60th anniversary specials starring David Tennant as the Fourteenth Doctor and Catherine Tate as companion Donna Noble titled The Star Beast, Wild Blue Yonder and The Giggle.
Ncuti Gatwa will star in his first full Doctor Who episode as the Fifteenth Doctor in the Doctor Who Christmas special alongside Millie Gibson as companion Ruby Sunday in December 2023.
A new 8-episode Doctor Who series starring Ncuti Gatwa as the Doctor and Millie Gibson as Ruby will debut in Spring of 2024.