New character images were released for the six-part series Doctor Who: Flux.
The main cast:
Jodie Whittaker as the Doctor
Mandip Gill as Yasmin (Yaz) Kahn
John Bishop as new companion from Liverpool Dan Lewis
Jacob Anderson as Vinder
The guest characters who are on the cast list for the first chapter, The Halloween Apocalypse:
Steve Oram as Joseph Williamson, the real-life 19th century English eccentric, businessman, property owner and philanthropist who constructed a series of tunnels under Liverpool which are now only partially excavated.
Craige Els as Karvanista, the dog-faced halberd-wielding alien who can disguise himself as a human.
Nadia Albina as Diane Curtis, an employee of the Museum of Liverpool with past romantic ties to Dan Lewis.
6ft 1 actor Sam Spruell is also in The Halloween Apocalypse as a character named Swarm. It shall be interesting to see what Swarm looks like and whether we've already seen his character in the trailer.
Our best guess is that this is Swarm.
The rest of the guest actors in Doctor Who: Flux:
Kevin McNally as Professor Jericho. Note that the layout of Friars Point House in Barry, Wales is on the wall behind Jericho. It's yet unknown what this house will be called in the Flux chapter in which it appears but Weeping Angels were present at the Friars Point filming in January of 2021.
Annabel Scholey as Claire. Scholey was spotted filming with Weeping Angles on a beach in Barry, Wales in January of 2021.
Sue Jenkins as Eileen and Paul Broughton as Neville, Dan Lewis' father
Sara Powell as Crimean War nurse Mary Seacole
Gerald Kyd as a Crimean War officer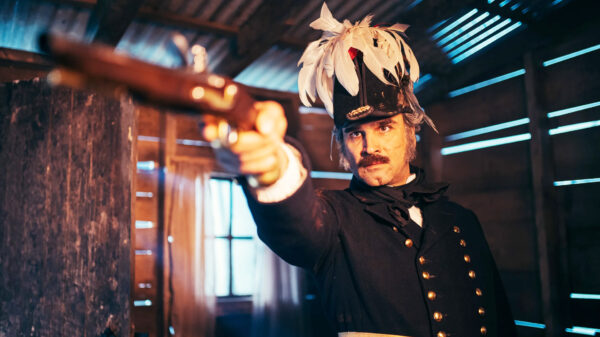 Blake Harrison, who has scenes with Thaddea Graham
Thaddea Graham
Penelope Ann McGee as Mrs. Hayward
Craig Parkinson
Rochenda Sandall
Robert Bathurst
Also in the cast but not yet pictured is Jonathan Watson. At 5ft 10, he seems a bit tall to play a Sontaran, a race who are typically short in stature, so his character remains a mystery.
As for the Sontarans, producer Matt Strevens stated, "We have two wonderful performers playing our Sontarans…" – whom have obviously not yet been identified.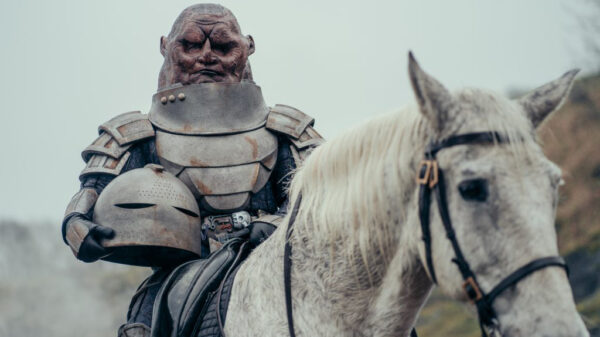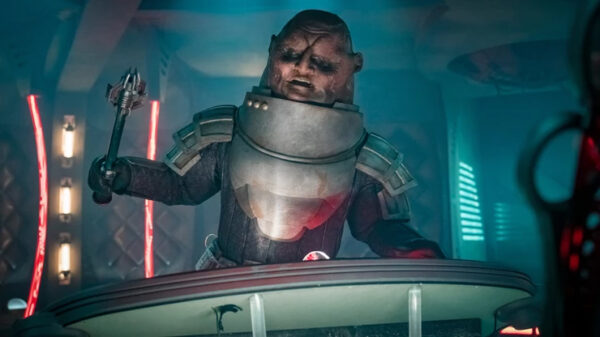 And the Ravagers? According to showrunner Chris Chibnall "They are a couple of characters who we meet, who are creatures of another dimension who have a history with the Doctor – but I even think with this I am giving too much away!"
Our best guess for the Ravagers: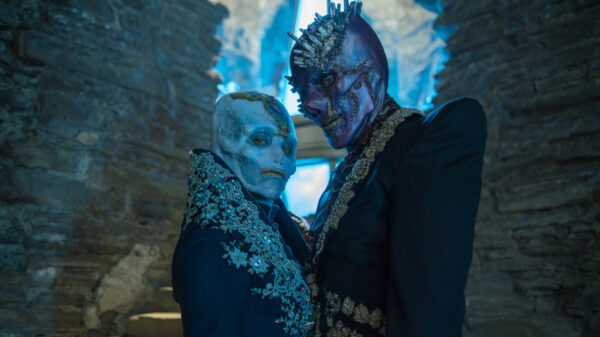 And the Flux? "…the Flux is a mysterious event that is going to have an effect on all the characters in the story," Chris Chibnall explained.
According to producer Matt Strevens, the Flux is "the biggest nemesis that the Doctor has ever faced. It's a huge destructive force but quite what it is and why it's become unleashed will become apparent as you watch the serial unfold. It's quite awe-inspiring and terrifying and the way it's realised on screen will be I think quite breath-taking for the audience as they realise what the Flux is and what the Flux does."
Written by Chris Chibnall and directed by Jamie Magnus Stone, the first chapter of Doctor Who: Flux is The Halloween Apocalypse.
The Halloween Apocalypse will have a "global premiere" simultaneous start in some countries and will air 31 October on BBC One at 6:25pm BT and on BBC America at 2:25pm and 8pm ET.