The two shows, along with the live-action Pinocchio remake are not expected until late-summer 2022.
While we fans might obsess about superheroes and spaceships, for Disney there's always the bottom line to consider. Consequently, information about upcoming shows sometimes arrives via the business, rather than entertainment pages.
Thanks to reporting on ComicBook.com, off the back of Disney's recent 'earnings call', we now know that a couple of their much-anticipated shows won't land on Disney+ until mid-to-late 2022.
Here's the quote from Disney's Chief Financial Officer Christine McCarthy:
"The fourth quarter will likely be more indicative of what our slate could look like, once we have tentpole content flowing steadily from all of our industry leading creative engines.
Q4 will be the first time in Disney Plus history that we plan to release original content throughout the quarter from Disney, Marvel, Star Wars, Pixar and NatGeo, all in one quarter. This includes highly anticipated titles such as Ms. Marvel, Andor and Pinocchio."
In short, decoding the business speak, this will be the first time that Disney+ releases content from its big brands at the same time. Up to this point, it's been either a Star Wars or an MCU television show dropping weekly, but not both.
Interestingly, while we assumed "Q4" to be October to December, in fact, Disney's financial year concludes in October. So we could actually be seeing the shows mentioned as soon as July 2022 (thanks for the tip TechRadar!)
Ms. Marvel and The Marvels
It's worth considering this new in respect to The Marvels, due in February 2023, in which Iman Vellani's Kamala Khan makes her big-screen debut; Ms. Marvel is due to star alongside Brie Larson's Captain Marvel and Teyonah Parris as Monica Rambeau. We imagine they won't want too long a gap between introducing the character on the television and her movie appearance.
Ms Marvel is the story of sixteen-year-old Pakistani-American Kamala Khan who is a big fan of Captain Marvel. She also writes fan fiction, before developing shape-shifting superpowers herself.
The dates also beg the question of which Marvel show will follow Hawkeye, which debuts on November 24th and wraps up before Christmas. The contenders are now presumably She-Hulk and Moon Knight, both we imagine currently deep in post-production.
Andor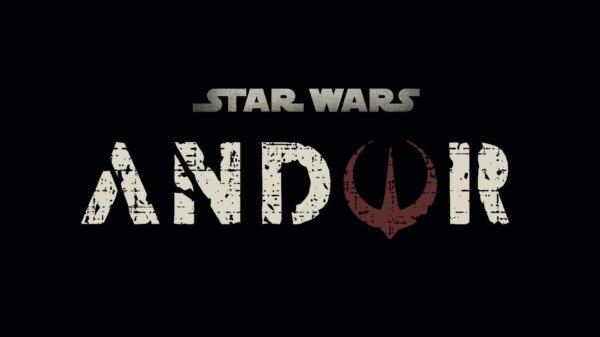 The 12-episode prequel show, a spy thriller featuring Cassian Andor of Rogue One, has been directed by Toby Haynes (Black Mirror), Ben Caron (Sherlock) and Susanna White (Nanny McPhee and the Big Bang). It filmed in the UK and, we understand, wrapped in September 2021.
While we don't yet know much about the series, we expect it to feature the early days of the rebellion. In interview with The Hollywood Reporter, Luna has talked about his character's ability to make hard choices: "So I'm really excited to go back to that character because I really enjoyed playing him, and I was really happy with what the film represents. Rogue One was a story of regular people. It was regular people doing incredible things, and in a way, it's a film that reminds us of the power we all have if we have a conviction."
Joining star Diego Luna, Genevieve O'Reilly and Alan Tudyk are reprising their roles as Mon Momtha and K-2SO. Adria Arjona, Robert Emms (Atlantis), Denise Gough, Fiona Shaw, Kyle Soller and Stellan Skarsgård are in the cast too – with Forest Whitaker set to return as Saw Gerrera.
Obviously, if we hear anything more – perhaps on Disney+ Day (November 12th) – we'll let you know.